Solange's hair look took almost 50 hours to style during her "SNL" performance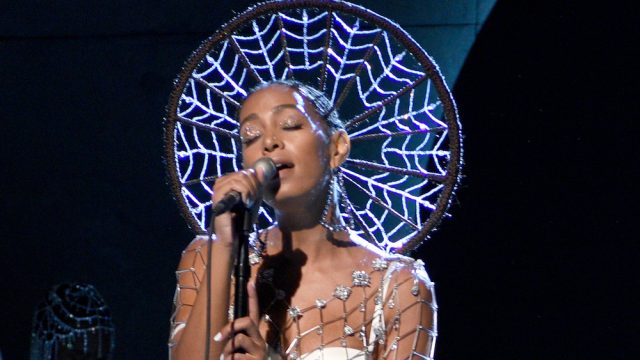 If ever there is someone who we can all agree is preternaturally cool, it's Solange. Did you check out her performance on Saturday Night Live this weekend? Her beautiful songs coupled with her ethereal styling was just out of this world! We will never get over how distinctive and creative she is with her style, especially when you consider how daunting it must be to have Queen B as a sister! Thank goodness they seem to have a lovely relationship and that Solange feels free to create her own distinct and special art, while fully embracing her own look unique and sound. We love the niche she has carved out for herself! And she showed off what a special place in music and fashion she holds with her absolutely amazing looks on SNL!
According to her hairstylist, Shani Crowe, Solange's incredible braid crown took over 50 hours to create!
As Cosmopolitan reports, she used over 100 feet of braided hair and added 2000 Swarovski crystals to the armature that sat on her head.
Have you ever seen anything more magical?
We especially love Shani's commitment to honoring the tradition of braids for black women's hair. She told Fusion:
"Braiding is a sacred art in a lot of ways because it's so rich in tradition—a lot of times we don't really understand how much it means. Because [braids] are coming out in pop culture and being exploited as a trend in the fashion scene, I think it's important for me to honor them, before there's a time when people don't even remember them as a traditional black art."
An important thing for us all to remember, and so awesome of Solange to wear on a huge national stage.
Even Beyonce had to get in on the action! Did you love this look as much as the rest of us did? She truly did look like an angel, don't you think? It's definitely one of the more unbeatable looks we've seen on SNL this season, thus far!