Solange sang "The Proud Family" theme song and brought us back to 2001 Disney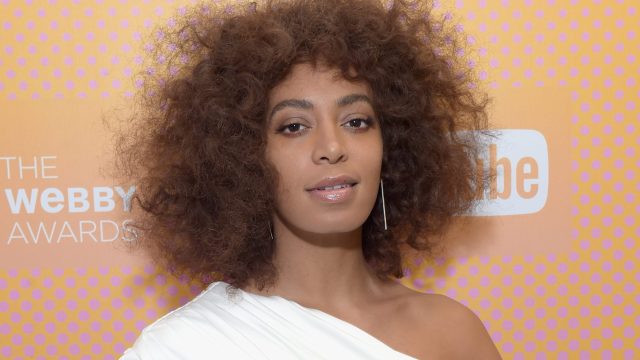 Here's something that you knew you needed but wasn't sure when (or if) it was going to happen. At this year's Roots Picnic, Solange Knowles sang The Proud Family theme song live. Hello? Is this 2001 Disney Channel? We miss you! Please come back!
Solange treated fans to the surprise throwback in between hits from A Seat at the Table. Obviously, the entire crowd joined in and sang along because how could they not? We all knew we were in for some great comedy when we heard that theme song come on after Lizzy McGuire or Even Stevens.
Suga Mama!!!!
Solange originally wrote and recorded the theme song with sister Beyoncé and Destiny's Child. This behind-the-scenes video of the girls (who look like mere children) recording the song is so fa-reaking cute!
Oh, hey nostalgia. Good to hear from you!
How awesome was The Proud Family? There was that one episode where Penny showed up to school as Angela Davis for a project in which she explores African American history.
We watched the Prouds learn about and celebrate Kwanzaa with a homeless family, who they took under their wing for the holiday season.
And at the end of every episode, we knew that no matter how crazy the world gets, the most important thing will always be family.
Solange, we absolutely wouldn't hate it if you wanted to get back together with Bey, Kelly, and Michelle to do a reunion performance of The Proud Family theme. Maybe release it on your next album? It's totally just a suggestion, but keep us in the loop!