Solange paired latex with a du-rag on the Met Gala red carpet
We may all still be reeling from the news that Beyoncé ditched the 2018 Met Gala for a surprise vacation with her bae Jay-Z, but at least her sister Solange is helping us deal by showing up in a killer outfit. Solange, who has continuously slayed the annual ball's red carpet in recent years, opted for something a little more sinister than other attendees' angelic-themed outfits. She wore a black, strapless, latex dress with two splits that show off her matching thigh-high boots. It was sultry, sexy, and a little bit scary.
Basically, the look was more American Horror Story: Asylum than Sister Act, amirite?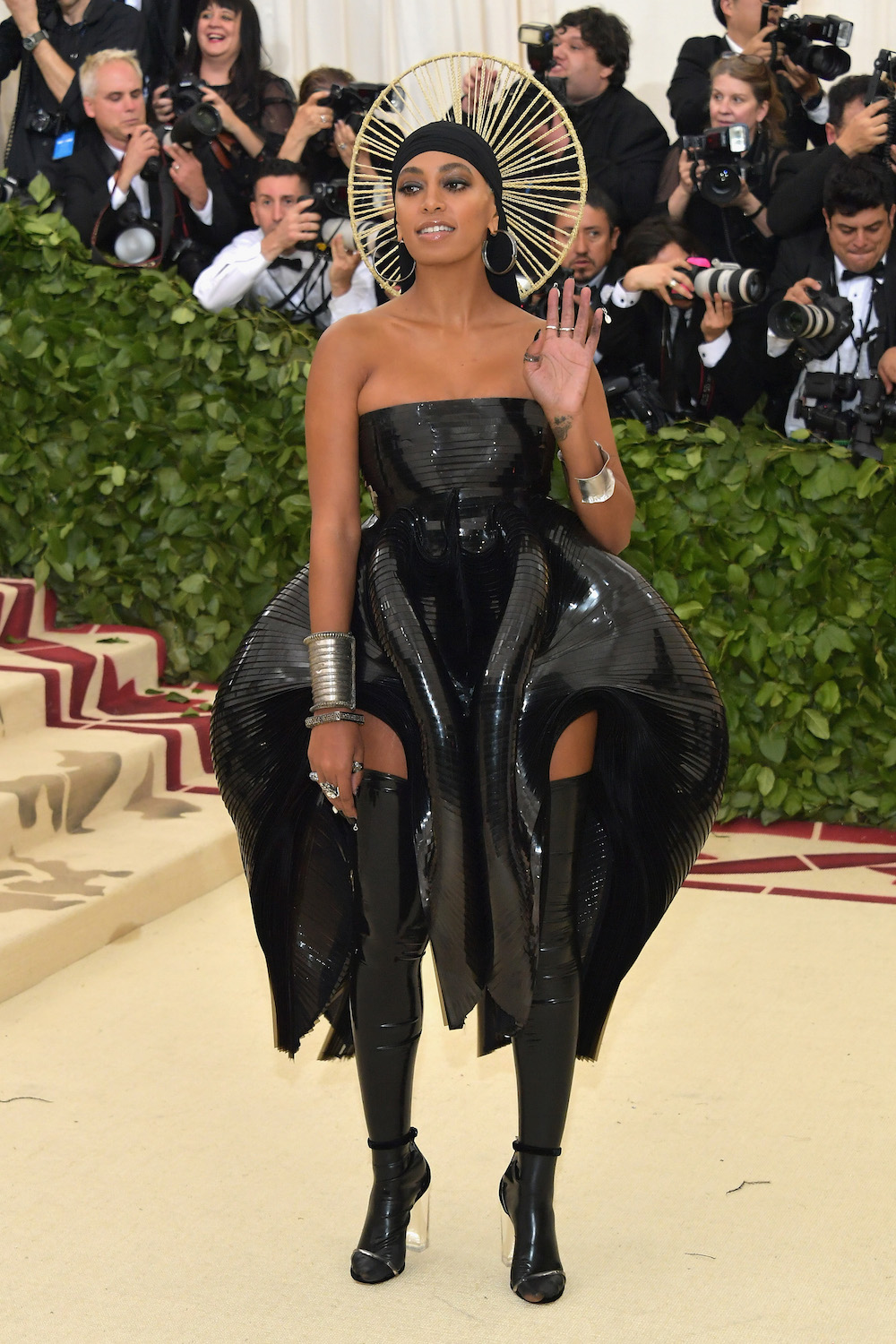 Solange actually had problems choosing her outfit, and enlisted her followers for help. false
This was kind of surprising, considering how much of a fashion icon she is. (Though it does make us feel better that even Solange can be indecisive about her wardrobe, too.)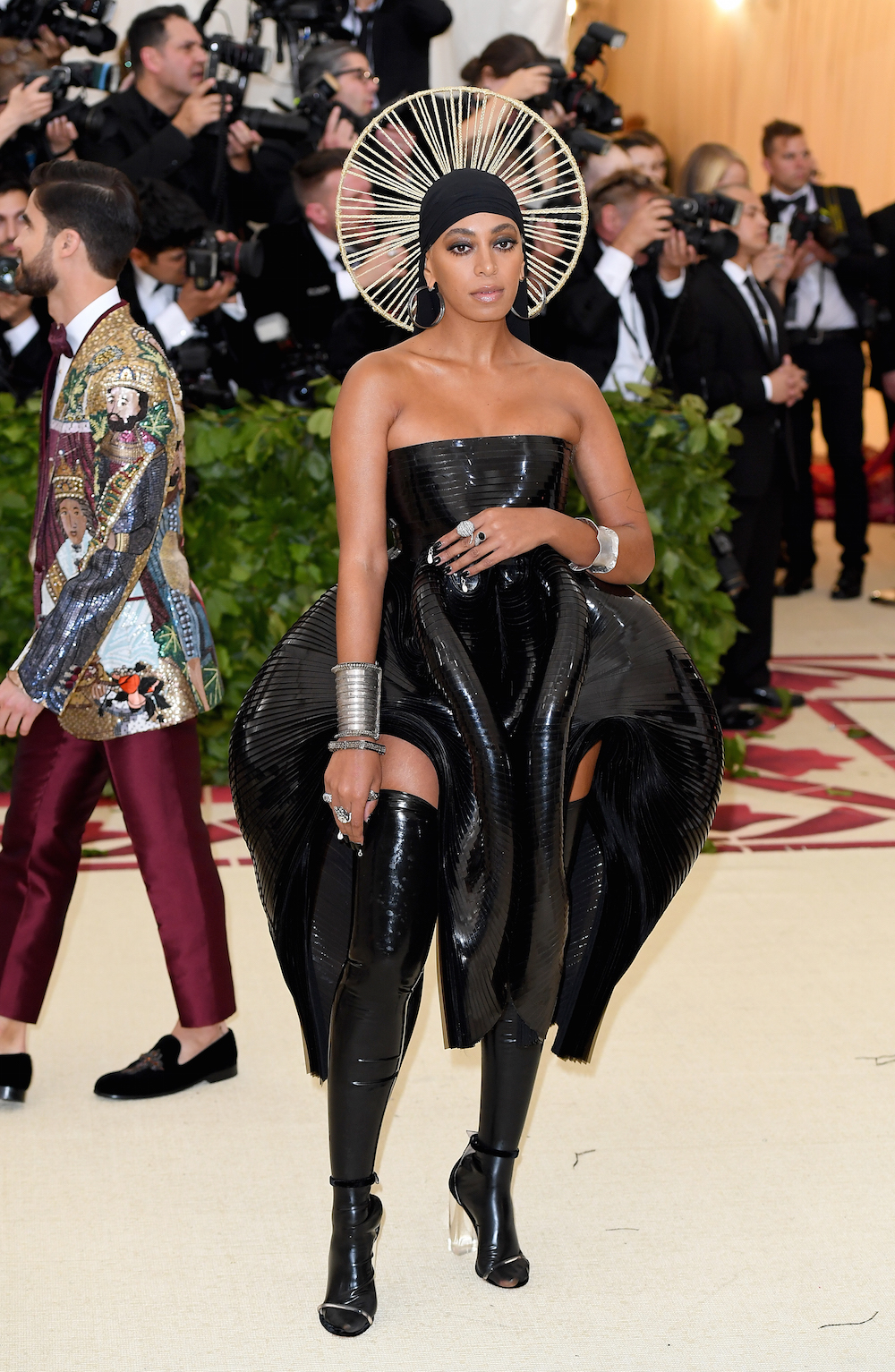 The night before the event, she asked her Twitter followers to help her choose between four different outfits: a one-shoulder, white satin gown, a sparkly, caged black dress with cutouts, a floor-length white gown reminiscent of her wedding dress, and the black latex winner.
While the structured gown was a show-stopper, the accessories really made the outfit. We love how she opted to wear her halo with a du-rag. "I feel heavenly in black – the function," she tweeted.
Slay, Solange, slay.