Solange Knowles is obsessed with this contemporary dance group, and you will be too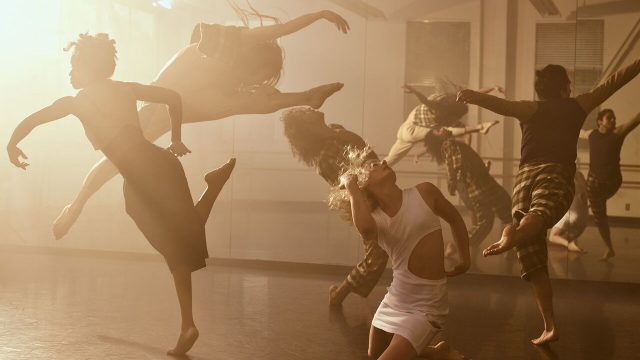 In an incense-scented warehouse in Los Angeles' historic West Adams neighborhood, Solange Knowles' favorite contemporary dance company, No)one. Art House, came to life this weekend. For three nights, the group drew audiences into an immersive dance theater experience — in partnership with Solange's Saint Heron art collective — and brought its visceral, evocative work to sold-out crowds in South L.A.
Solange first fell in love with the company in June 2016 after seeing one of its performances. Then, a month later, Saint Heron reached out to No)one. asking to remount the show together. The result was this weekend's L.A. performance, and it was a truly transformative delight.
https://www.instagram.com/p/BGplcIcQomW
The experience began outside of Parish, an artists' loft space in L.A., in a tightly packed brick corridor lit by strings of twinkly lights. Waiting to enter the venue, dancer and company co-founder Chris Bordenave appeared in the crowd, moving with purpose and making eye contact with audience members before taking the hand of a female spectator and guiding her toward the building's entrance.
Once inside, crowds gathered on both levels of the loft and filled its staircase, sitting, standing, and crouching in every nook to get a view of the four dancers moving through the space.
The one-hour work followed the dancers on a journey through introspection and catharsis, at times tense and full of conflict, at others providing blissful release. Unlike most dance shows, No)one.'s dancers engaged physically with the audience, moving them through the warehouse space and even dancing with certain individuals.