Solange Knowles wrapped herself in yarn and still somehow looked totally on-point
We already knew that Solange Knowles is a creative genius. Between her beautiful music and her bold fashion choices, she's an inspirational force of nature.
Now she's taken her fashion and creative prowesses to a whole new level by wearing a "dress" made only of yarn.
https://www.instagram.com/p/BJy1sxKgvM1
As you can see, that's not a yarn dress that's been knitted or woven. It's simply strings of basic yarn (like you would get at a local craft store) impressively wrapped around her body for an anything-but-basic result. And while Solange rarely surprises us (since we already know she can pull off anything), this has to be one of the most awe-inspiring looks we've ever seen.
Her caption gives inspiration credit to her photographer friend, Carlota Guerrero.
She writes, "been hanging out with @carlota_guerrero to long…"
The two have been friends for a while and collaborated on different projects in the past.
https://www.instagram.com/p/BGR7tptH7D3
She adds that she was just messing around and accidentally made a totally killer statement. Because when you're Solange, you obviously spend your free time changing the face of fashion.
The "dress" itself doesn't yet look like it's exactly ready-to-wear. But if Project Runway has taught us anything, it's that most high fashion is designed to inspire, not necessarily be worn around town.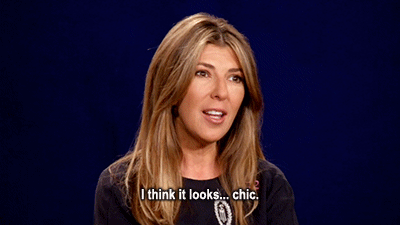 Solange certainly owns everything about this "outfit," making this wrapped yarn look like the biggest trendsetting statement of the year. Hopefully fashion designers will take notice of this out-of-the-box style and we can all soon have yarn-themed dresses to strut our stuff in just like Solange.
https://www.instagram.com/p/BJytNpRAA7_