Solange Knowles is a Victorian vision in white lace at Paris Fashion Week
We have seen a ghost from the past and she is a stunner! Earlier today, Solange Knowles looked like a Victorian vision at the Chloé fashion show at Paris Fashion Week. She wore a piece from the Chloé Pre-Fall 2017 collection. It's classic Chloé bohemian, but with an antique Victorian flair and we love everything about it.
The white lace overlay, lace trim ruffles, and high neckline gives this dress its antique vibes. The Victorian ruffles, modest cut, and billowy sleeves came back into style in the 1970s. You can see the Victorian influence mostly in '70s wedding gowns.
And now it seems like this look is back again and Solange is wearing it very well, if we do say so ourselves!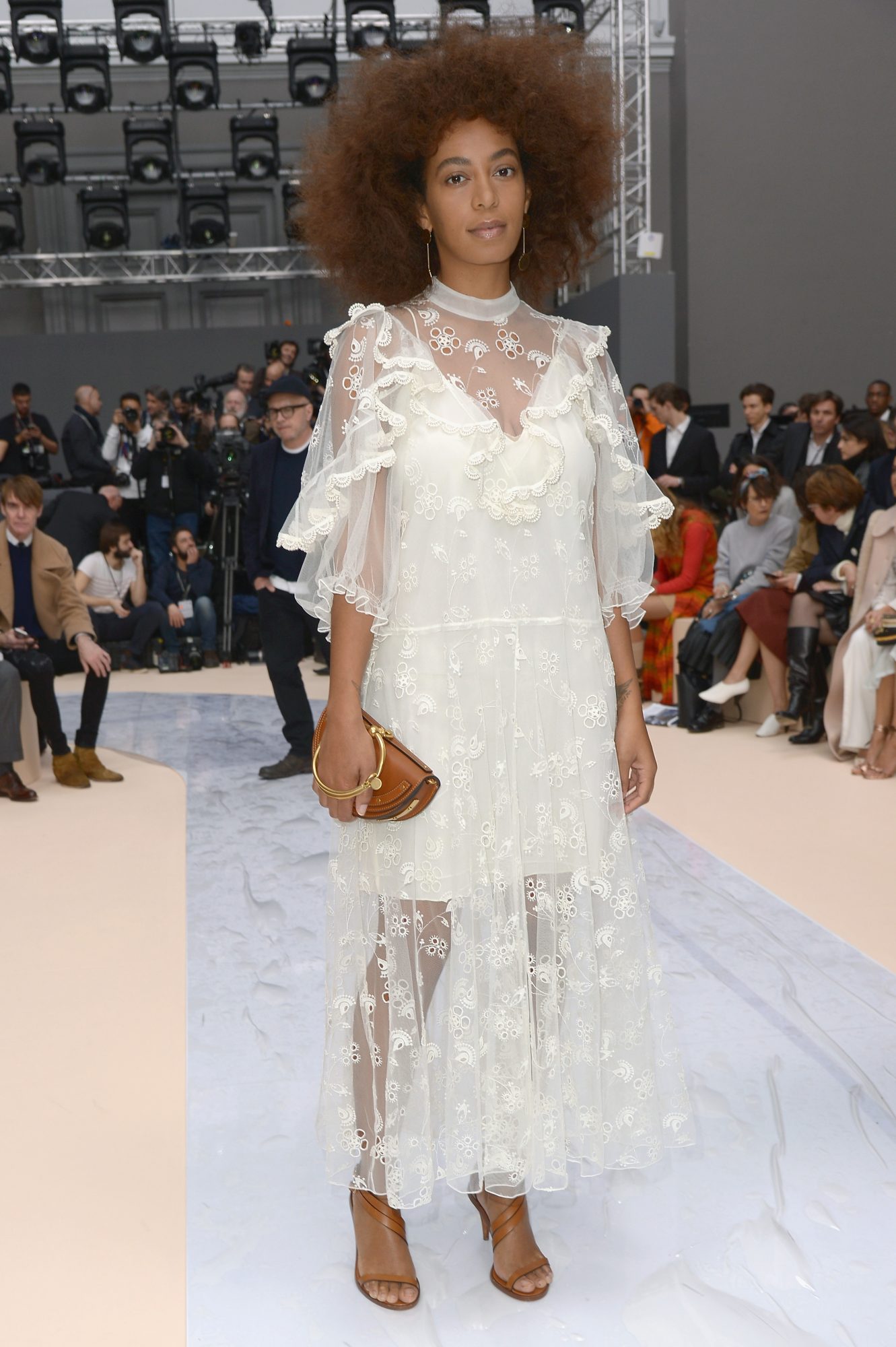 The mother of A Seat at the Table carried a Chloé Nile Minaudière clutch. The bag's unique gold hoop handle doubles as a bracelet, which we think is pretty cool. Multitasking accessories? Yes, please!
https://www.instagram.com/p/BRI-BTdhg5N
Solange sat front row at the Paris Fashion Week runway show alongside Emma Roberts and Isabelle Huppert. #chloeGIRLS trinity, amiright?
https://www.instagram.com/p/BRI0krvBLtC
According to Vogue, Solange also debuted her new lighter hair color. The singer's new color and natural style was accented with her natural makeup. Vogue notes that Solange steered clear from bronzer contour and also mascara. But the lack of makeup works perfectly with her boho ensemble.
https://www.instagram.com/p/BRJkrdPjToq
No matter what she's wearing, Solange always seems to make an artistic statement. Even when she's working with white and neutrals, she seems to add brightness to her surroundings. Victorian, boho, vintage Solange is definitely a look we want to see again soon!