Solange Knowles is trying to save a soul food restaurant in Los Angeles
After the release of her latest album, we know Solange is all about taking a seat at the table when it comes to creating heart-stirring music. And when her literal seat at a beloved Los Angeles soul food joint, My Two Cents, came under threat, the award-winning singer launched a campaign to save the L.A. spot.
The popular L.A. eatery is owned by chef Alisa Reynolds, who has been serving health-conscious California soul food for years – but is now facing a hefty lawsuit that could cost her her career. We don't know too much about the lawsuit, except that it was filed by former backers of the establishment. It seems the business arrangement may have taken a wrong turn, and according to Reynolds, she has to raise $130,000 by August 15th to settle the issue and keep her doors open.
"For the past two years, I have suffered in silence because of a legal battle," Reynolds writes on her GoFundMe page. "Honestly, I am facing the biggest obstacle of my professional life. If you have ever watched me cook, you know that I am most careful to take my time to bring out tremendous flavor in the food I prepare."
Luckily for My Two Cents, a few of its celebrity foodie clients have come together to lend their support.
Solange, along with rapper Earl Sweatshirt, is curating music at an event called "Wind and Grind," with all proceeds going towards saving the restaurant. The dinner and fundraising event will happen on August 11th at a secret location in L.A. (color us intrigued) and promises to "bring together community to support the imprint chef Alisa has cultivated through food, love, and fellowship."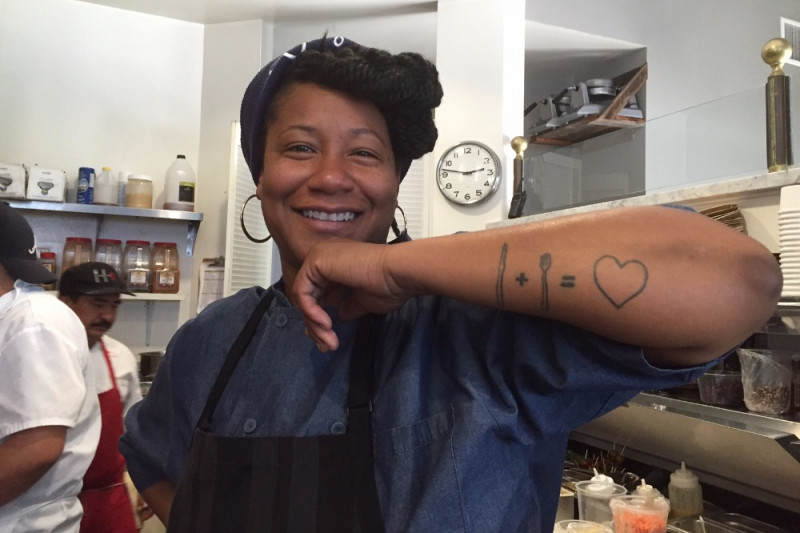 Solange and Earl will be accompanied by Issa Rae, Melia Matsoukas (director of "Formation" and Insecure), and Kelly Rowland. With a line-up like that, it was absolutely no surprise that the $35 tickets sold out almost immediately.
https://www.youtube.com/watch?v=4pCfkO3R6cw?feature=oembed
We're incredibly happy that things are looking up for Reynolds and totally tipping our hats to Solange and all the other supporters.
Seriously, as if we needed another reason to love the woman who so generously gave us Cranes in the Sky!