For one night, Solange Knowles' favorite dance company brought raw, emotional magic to a warehouse in L.A.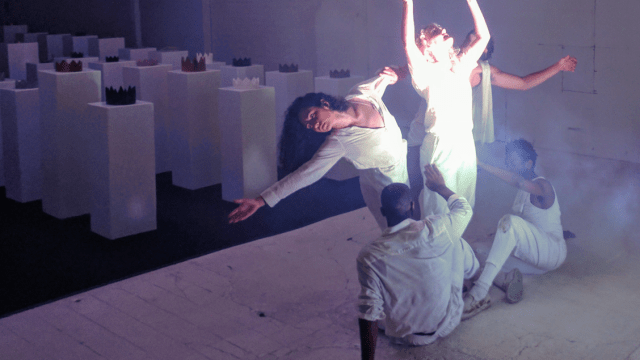 It was 50 minutes of raw humanity, spanning the full emotional range from fear to pure childlike delight. Held in a massive warehouse east of downtown Los Angeles, "After," the latest work from Solange Knowles' favorite dance company, No)one. Art House, explored the ideas of defilement and the pristine. And though the warehouse space spanned three acres, the companies' seven dancers managed to fill it with unceasing energy.
Once a bakery then later an import-export warehouse, the space was occupied for more than four months this year by British-born, Hong Kong-based artist Simon Birch and 20 other artists, who took each massive, sprawling room and turned it into an unparalleled sensory experience. The result was 14th Factory, a multimedia, multi-room art and documentary project.
https://www.instagram.com/p/BXM7Qy1jD8g