Solange just FaceTimed with a little girl who loves her music, and OMG the cuteness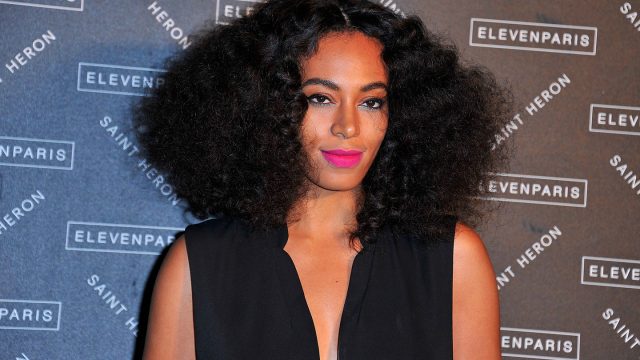 There are people in this world who constantly inspire us and give us reasons to love them, and Solange Knowles is one of them. When she isn't creating beautifully powerful music to remind us that we have a right to feel and to heal, Solange is arranging FaceTime dates with mini-fans on Twitter. Prepare to feel reaaallll jealous.
On June 23rd, Philly artist Shawn Theodore uploaded a video to Twitter of his adorable daughter, Ghazi, pretending to FaceTime with the singer. The gorgeous little munchkin (who obviously has amazing taste in music) thought she was talking to the real Solange, and it might be the cutest thing you'll see today.
After Shawn shared his video with Twitter, something incredible happened.
Solange herself saw the video and responded to arrange a REAL FaceTime date with her biggest little fan. See guys, dreams do come true.
Of course, daddy Shawn was over the moon excited and we can only imagine the reaction his daughter will have.
Seriously, how amazing is this interaction?
The internet makes it easy for us to connect with the people we admire, and we think it's so dope that Solange took the time to get to know this little girl. Who knows, maybe she'll be writing some empowering R&B tracks soon. Because according to Solange's update, she's a little singer, too.
Solange tweeted this screenshot of the FaceTime conversation, saying,
"Ok so, Ghazi is everything. She sang to me, we did some deep breathing, and she waved goodbye with her feet. My type of gal. ❤️"
And of course, the rest of Twitter chimed in!
That's the power of the internet!
Who got next?
false
We're sure little Ghazi will remember this forever, or for however long toddler brains hold onto memories of FaceTime conversations with superstars.