Solange shared this heartbreaking cover in response to recent police shootings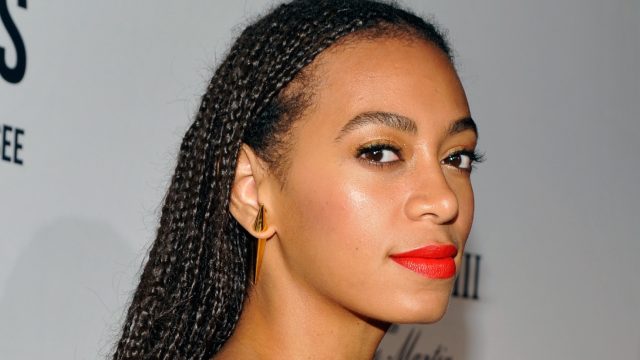 In the wake of the deaths of Alton Sterling and Philando Castile, two black men killed by police officers, millions of people have offered up their time and energy to protest anti-black policing practices throughout the United States. While these protests, oftentimes aligned with the #BlackLivesMatter movement, come in the form of marches, petitions, and sit-ins, they're now being joined by songs from some of the world's most visible black performers. Beyoncé has already shared statements on both of this week's police shootings, but also the deadly shooting of five police officers in Dallas, which occurred during a peaceful #BlackLivesMatter demonstration. Jay Z represented the other half of the Carter-Knowles family with the powerful song "Spiritual." Before either of them, Solange offered up her own musical tribute with a stripped-down but powerful cover of Syreeta's "Black Maybe."
The original song, as presented by the Stevie Wonder-approved Syreeta, is a low-key funky, electro-gilded tune. But the lyrical poignancy is already front-and-center:
As interpreted by Solange, the song gets broken down into an even simpler version. It's just Solange, a cappella, mourning through music that acknowledges what she and many others know: That to be black, to be a mourning black woman, in America is to take on heartache unlike any other.
In addition to her Syreeta cover, Solange's also Instagrammed a recent protect in New Orleans, as well as a new addition to her website Saint Heron: A database of black-owned banks in America. We honor her and her commitment to her identity, her community, and to educating her social media following.
Listen to Syreeta's original version here: https://www.youtube.com/watch?v=