Sofia Vergara's lacy yellow dress is the perfect look for a summer wedding
We're always tracking what Sofia Vergara's wearing, because she gives us serious #StyleGoals. Now, Sofia Vergara's lacy yellow dress at The Female Brain premiere is the perfect look for a summer wedding — or a film festival, as it turns out. Yes, Vergara wore the dress to the world premiere of the The Female Brain, which was screened at the Los Angeles Film Festival on June 17th, reported Deadline Hollywood.
ICYMI, the movie's a romantic ensemble comedy about relationships, and we have ~no doubt~ it's funny. Whitney Cummings directed it, and also co-wrote it with Neal Brennan. Cummings stars in it, too, along with Vergara, Toby Kebbell, James Marsden, Lucy Punch, Beanie Feldstein, Cecily Strong, Blake Griffin, and Deon Cole.
So let's see the lacy yellow dress that Vergara wore — you know, the one we're currently swooning over.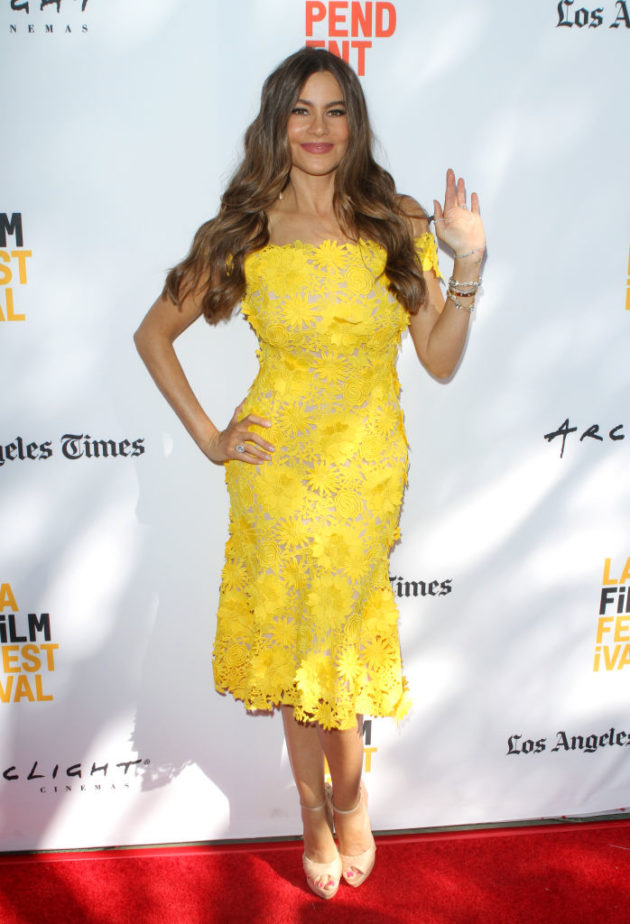 In love yet?! And here's another photo.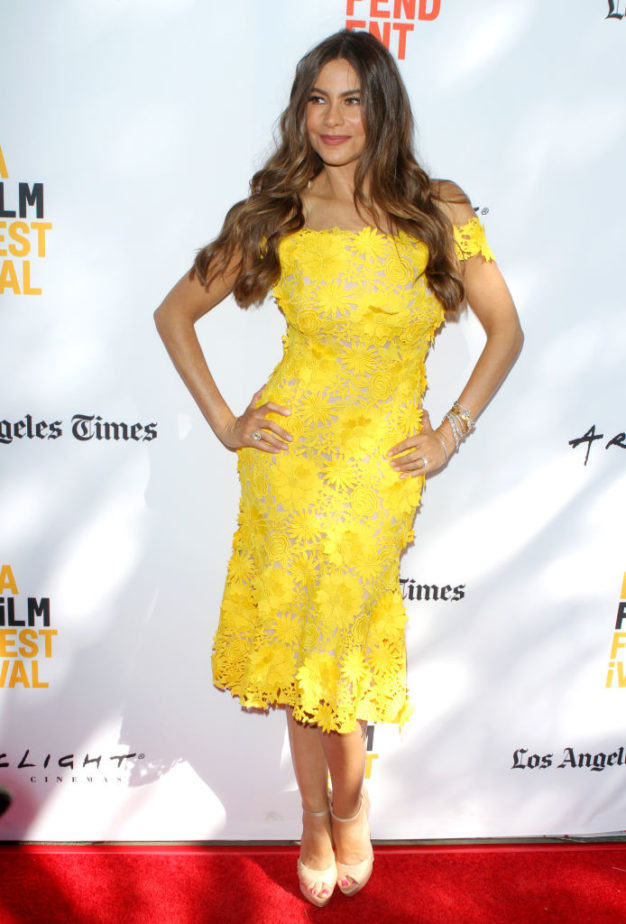 Of course, we want to see the dress from all angles, so here's the back of it.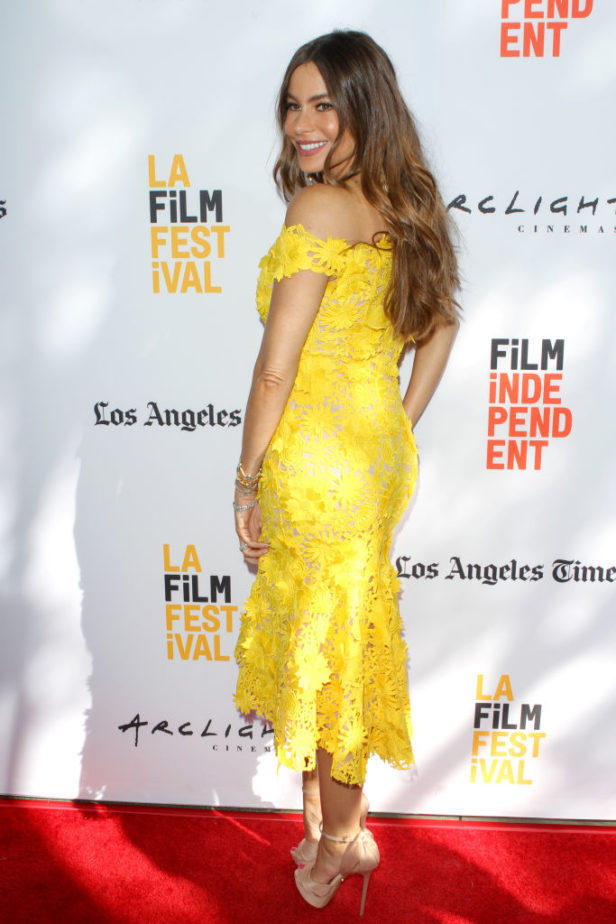 Even when Vergara's sitting, the dress still spells s-t-y-l-e.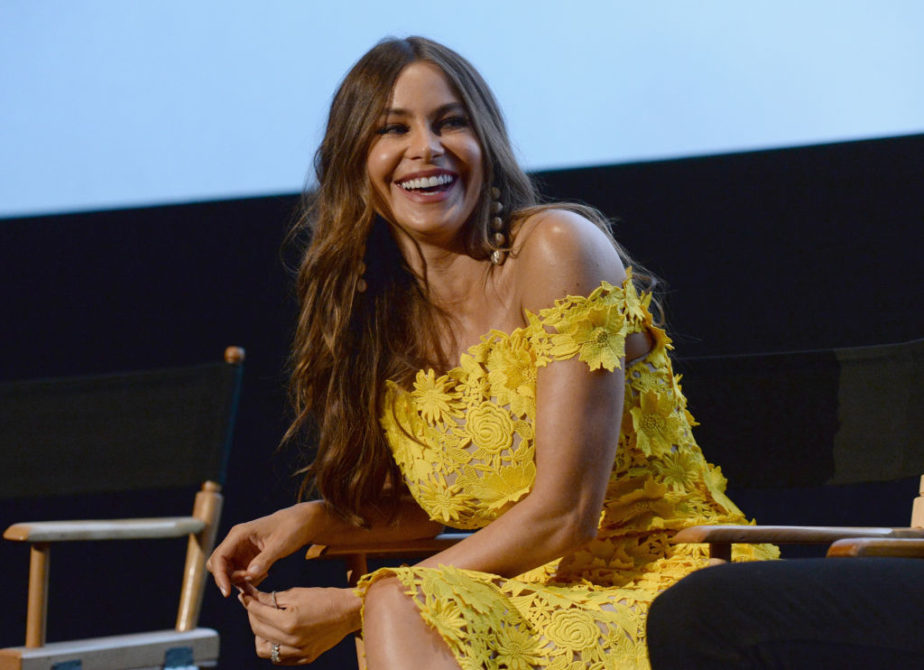 And the dress looks good with popcorn, too! Btw, we ~love~ how Vergara ~is all of us~ in the way she eats popcorn!
Okay, Vergara with popcorn watching the film is making us crave popcorn — and is also making us want to see The Female Brain. Since it's not officially out yet, we'll have to just rewatch the trailer in the meantime.
https://www.youtube.com/watch?v=HLuzM2wbnR4?feature=oembed
As for the film, Black Bicycle Entertainment's Erika Olde and Michael Roiff produced it.
"I am proud of what Whitney has accomplished and can't wait for audiences to fall in love with this film, Olde told Deadline Hollywood regarding The Female Brain. "It is not just entertaining but insightful as it also reveals a scientific understanding behind the neurology of the female brain. It's a true illumination of gender differences, and how that affects our relationships.
We can't wait! We also can't wait to go shopping for Vergara's dress!