Sofia Vergara's son Manolo made his modeling debut and we don't know how to feel about it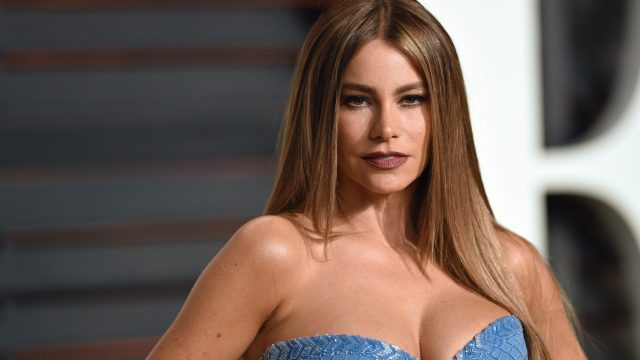 Ready to feel old, Modern Family fans? Because Sofia Vergara's son, Manolo, is a smoking hot model, now. And we are not quite sure how to feel about it.
Though Joe Manganiello is obviously the romantic love of her life, anyone who has been following Vergara over the years even a little bit knows that Manolo Gonzalez-Vergara, her now 24-year-old son with her high school sweetheart Joe Gonzalez, is her true number one dude. He's escorted her to the Emmy Awards and the Golden Globe awards (and after parties, natch), he was there when she got her star on the Hollywood Walk of Fame, he gave her away at her wedding … basically, they're super tight, so it makes sense that Manolo has now gotten the bug and is taking on showbiz as a model.
Manolo's big debut came this week in Paper mag, for its Pedro Almodovar issue. He models in multiple photos inspired by Almodovar's beloved films and … well, let's just say good genetics run in the family.
Manolo also appeared in a Head & Shoulders commercial with his doting mother back in 2014, and given that Vergara herself was a model and TV commercial star before booking Modern Family, we feel like he's on a pretty solid track. https://www.youtube.com/watch?v=C7zM67or4to
Additionally, despite his camera-ready looks, Manolo is starting to do some work behind the scenes. He posted a sneak peek at a short film he's directing, Post Mortem, back in November on his Instagram account.
In other words…keep your eyes on this one, guys. He's going to be huge.