Sofía Vergara tells us why launching an inclusive and affordable denim line was important to her
From her discernible accent to her voluptuous curves, Sofía Vergara has always remained unapologetically her—and now, she's adding budget shopper to her lovable sorry-not-sorry charisma. While the Hollywood folk she rubs elbows with might prefer to tout designer labels, there's no shame in the Modern Family actress' Walmart game. Because like every other woman, Vergara sees the value in a really good pair of jeans that are also really affordable.
Enter Sofía Jeans by Sofía Vergara, her new collaboration with Walmart.com, available exclusively online. The collaboration features nearly 100 different pieces, including denim jackets, shirts, and T-shirts in sizes ranging from XS to 3XL. And get this: The collection focuses on a load of denim options, really good ones, that range from sizes 0 to 20 in jeans, skirts, and shorts, all of the which are priced at $40 or under.
The idea for an inclusive range of cute jeans sparked from none other than social media. "Nowadays with social media, we know what people want. Before, we didn't know that women of big sizes or small sizes had a problem finding options that were fashionable," Vergara tells HelloGiggles. She adds:
With a flurry of affordable denim lines swirling around on you via Instagram ads, there's a reason Vergara teamed up with the mass retailer. "Walmart targets the people who I want to target, which are real people who don't spend $300 on a pair of jeans," says Vergara. "I've always wanted to work with Walmart and wanted to be a part of what they're doing. I also knew that they wanted to make internet sales an important part of the business, and I thought that was so much fun because I am a big online buyer."
Not sure where to begin sifting through the 100-piece collection? Try shopping Vergara's favorite item first. "The Sofía jean is my favorite," she tells us. "I named it after myself because they're the jeans that I always wear. It's a jean that looks upscale, but it's very affordable and it fits everybody beautifully. It's not too long, and not too short, and it comes in different washes."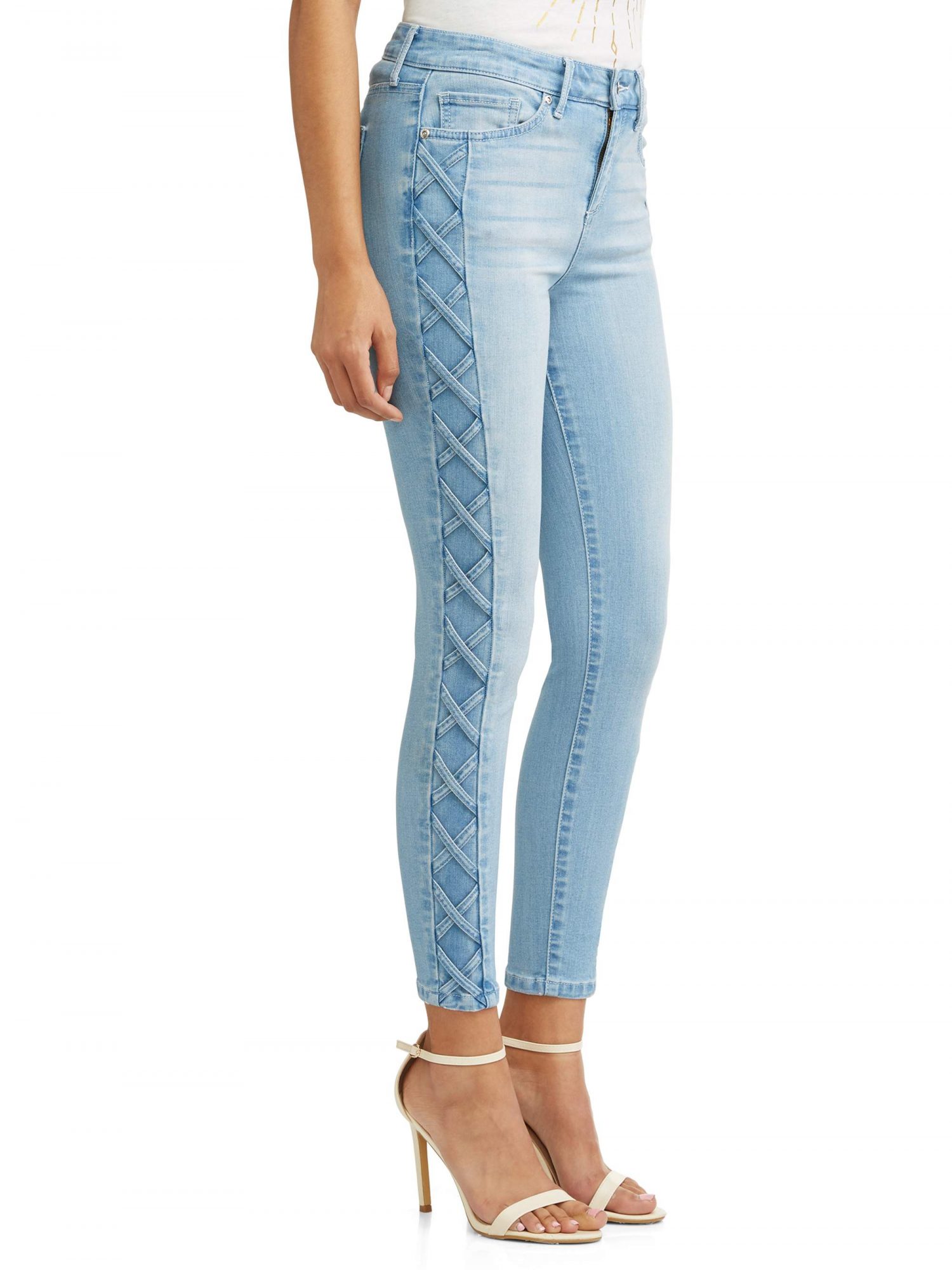 When asked what hair and makeup look she wears with a pair of simple jeans, Vergara totally owns it, saying, "I'm always trying to be very glamorous." She adds, "I think that's the great thing about jeans. Even if you're overdone with makeup and you throw on a top and high heels, you've got yourself a whole look. Or if you wear no makeup with jeans, that works too. That's the beauty of jeans."
And after an entire press day filled with photos and interviews, Vergara leaves me with this: "I've been wearing the same jeans since this morning and they haven't stretched and they haven't deformed. That makes me happy because I really wanted the product to be great." With that, if you need us, we'll be on Walmart.com buying her new jeans.