Sofia Richie made an inspiring promise to herself on her 19th birthday, and we should all follow her lead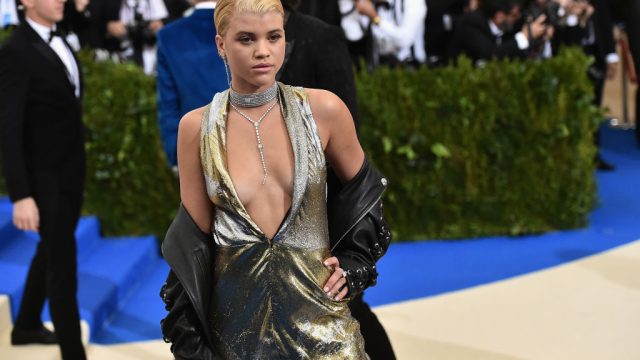 We all love birthdays, and some people come up with a special way to celebrate. We love this one: Sofia Richie turned 19 on Thursday and made an inspiring promise to herself on Instagram. Richie posted photos on social media throughout her special day. But what stood out was how introspective one post was.
It's a great idea to use a birthday to center yourself and focus on what matters and what you want to change. Using that special day as a marker can help us gauge our lives and our goals. And, of course, have some fun with the people we love and care about. Richie wrote:
"18 was all about finding myself and 19 is all about loving myself. Thankful every morning I wake up and get to spend time with the people I love. Today's a good day💕 #bday"
https://www.instagram.com/p/BYLrfHQnEOJ
Sofia Richie is wise beyond her years.
Sofia spent her birthday in Los Angeles out with Kendall Jenner and other friends at the nightclub Delilah's. It definitely looks she had an amazing time. Her birthday looked like a lot of fun!
https://www.instagram.com/p/BYNQCMgHkvx
Sofia's dad, Lionel Richie, also shared a message about her birthday. So sweet!
While it's important to have fun on your special day, it's also great to focus on taking care of yourself throughout the year. We love how Sofia promised to love herself all throughout 19.
Happy birthday to Sofia! We hope you have an amazing year surrounded by self-love and with the people you care about.