Sofia Richie danced to Justin Bieber's new song, and it's actually pretty adorable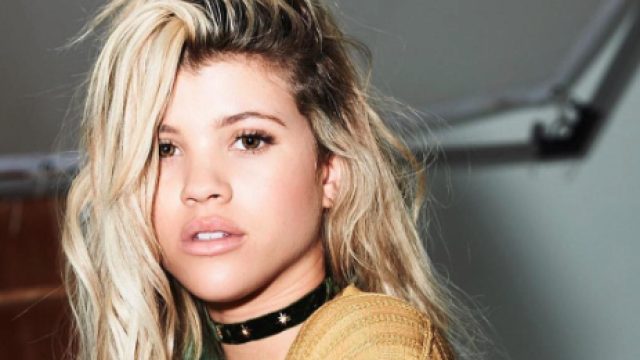 By now, you probably know that Sofia Richie and the Biebs are in what Richie has called a "special relationship," and Sofia was just seen on Snapchat dancing to Justin's song "Let Me Love You," one of his newest tracks. Richie is super stylish, super chill, and her DGAF vibes inspire us to embrace our edgiest selves. We're pretty big fans.
While the original freak-out over the song was caused when Selena Gomez, undeniable icon and Bieber's ex, seemed to be singing to "Let Me Love You" on Snapchat, now we've turned our attention to this super adorable vid of Richie jamming out to her bae's ridiculously popular track.
Like, look how freakin' cute she is?
Bae goals, anyone? While their relationship as a whole has been filled with ups and downs (ICYMI, Biebs posted selfies of the pair on Instagram, leading to a fight between him Gomez in the comments, and the ultimate sacrifice: the deletion of his Instagram), we're really here for it.
They seem super happy together.
https://www.instagram.com/p/BJE984IgYer
Just look at them, making silly faces and just being the kids that they actually are.
While Bieber may have left the world of Instagram, Richie continues to give us insight into where they're at, despite her comments being closed. Regardless, we send the pair nothing but ~good vibes~ and SO much love, and we are for sure going to go listen to that song one more time.