Sofia Richie and Lily Rose Depp both made their official runway debut at Chanel's Métiers d'Art show
Karl Lagerfeld loves the celeb spawn. He's worked with trendsetters Willow and Jaden Smith and now he's adding Sofia Richie and Lily-Rose Depp into the Chanel family. The two budding models made their fashion runway debut at Métiers d'Art show in Paris.
Needless to say, this is no ordinary modeling gig. Not only did Sofia and Lily share the catwalk with Chanel alumni Pharrell and Cara Delevingne, but we've got a feeling Karl is cooking up something extra special with these two.
Typically, when a celeb or special guest of some sort, like Sofia or Lily, walk Lagerfeld's runway, it's his way of teasing an upcoming campaign. We wouldn't be surprised to see these beauties in more Chanel things. The designer and creative director may have his controversial moments, but at least he's always down to cast a fresh face.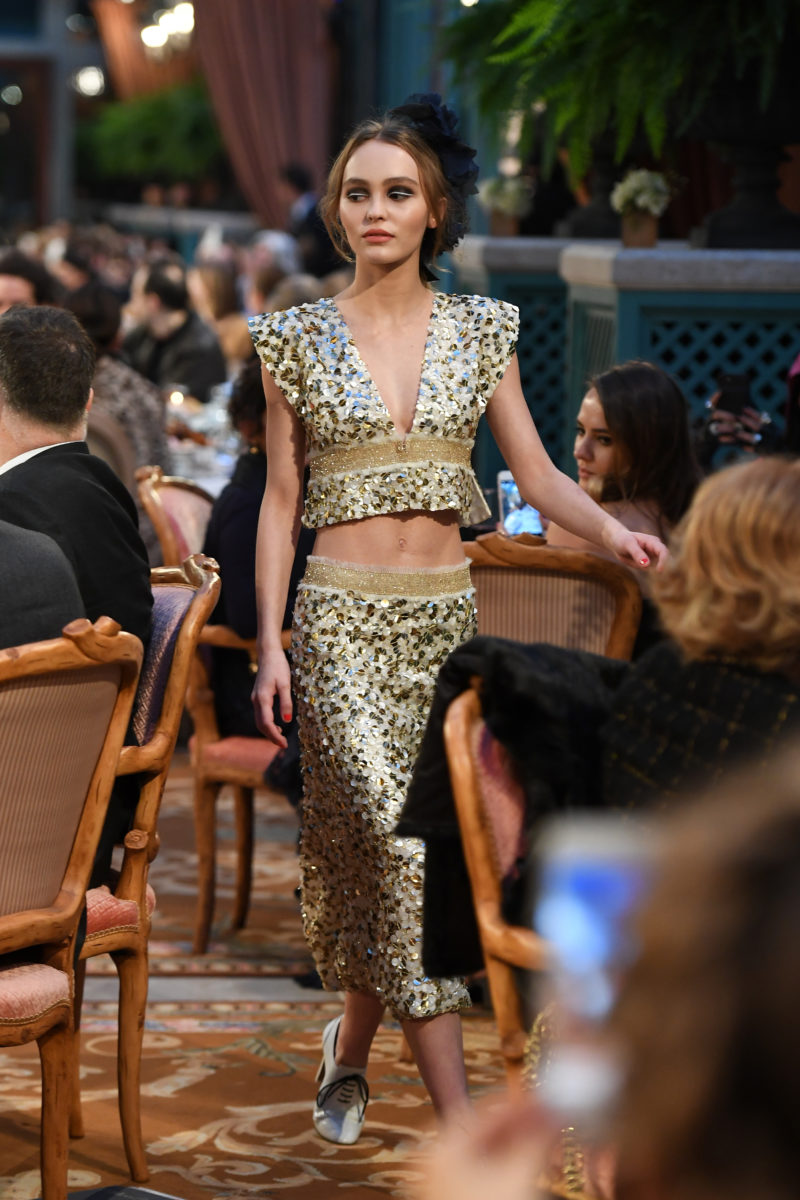 Daughter of Vanessa Paradis and Johnny Depp, Lily-Rose stunned in two looks on the catwalk. The first outfit was an oh-so-NYE sequin crop top and midi skirt with oxford heels.
The second was an LBD with floral embellishments, tulle, and a veil. (We're totally in favor of veils getting the comeback they deserve. Can you imagine? Girls night out, there's champagne, and tulle, and VEILS?!)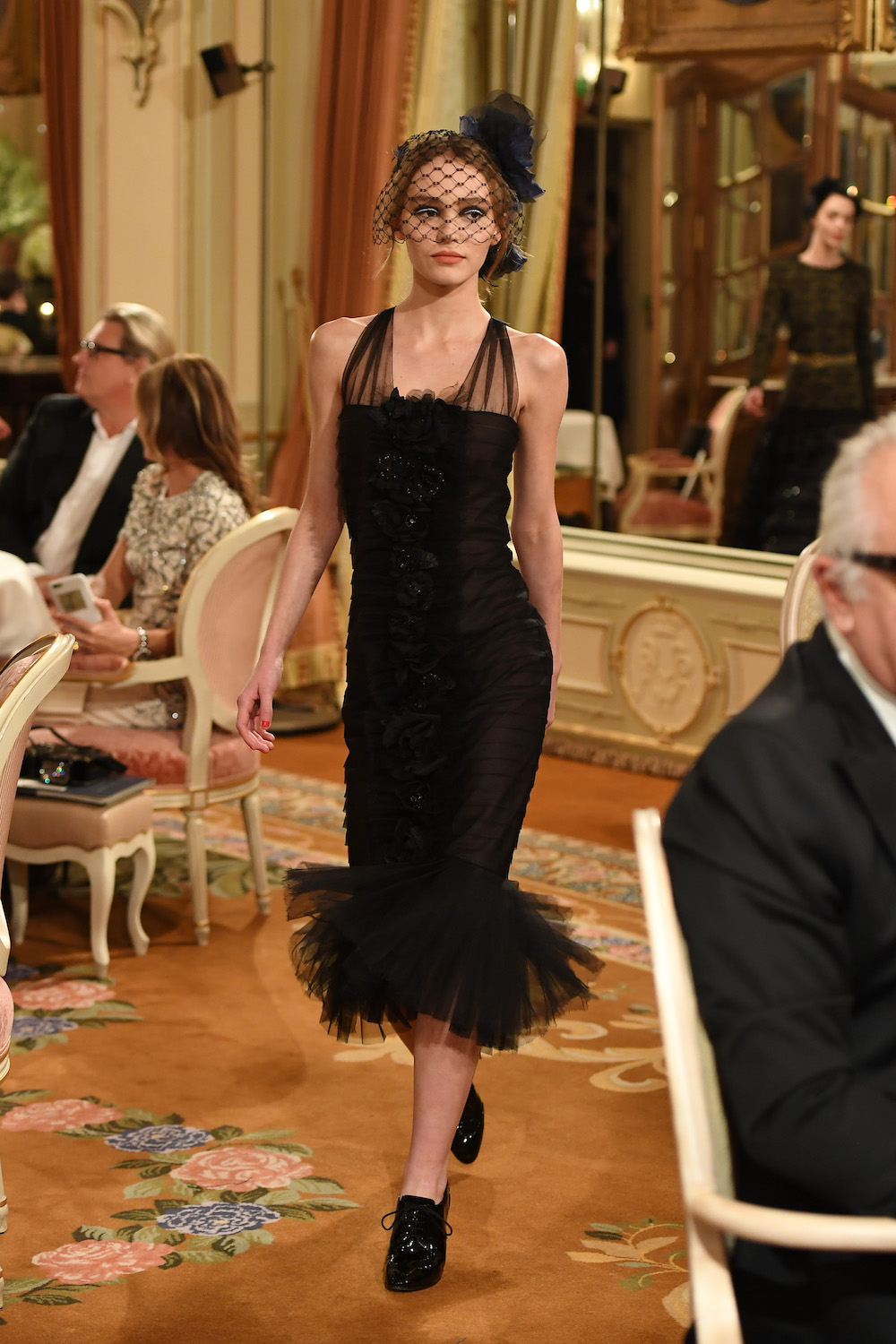 Sofia Richie, daughter of Lionel Richie, hit the catwalk in signature Chanel tweed, glittery capri pants, and a floral headpiece. (In case you were wondering, we feel exactly the same about floral headpieces as we do about veils.)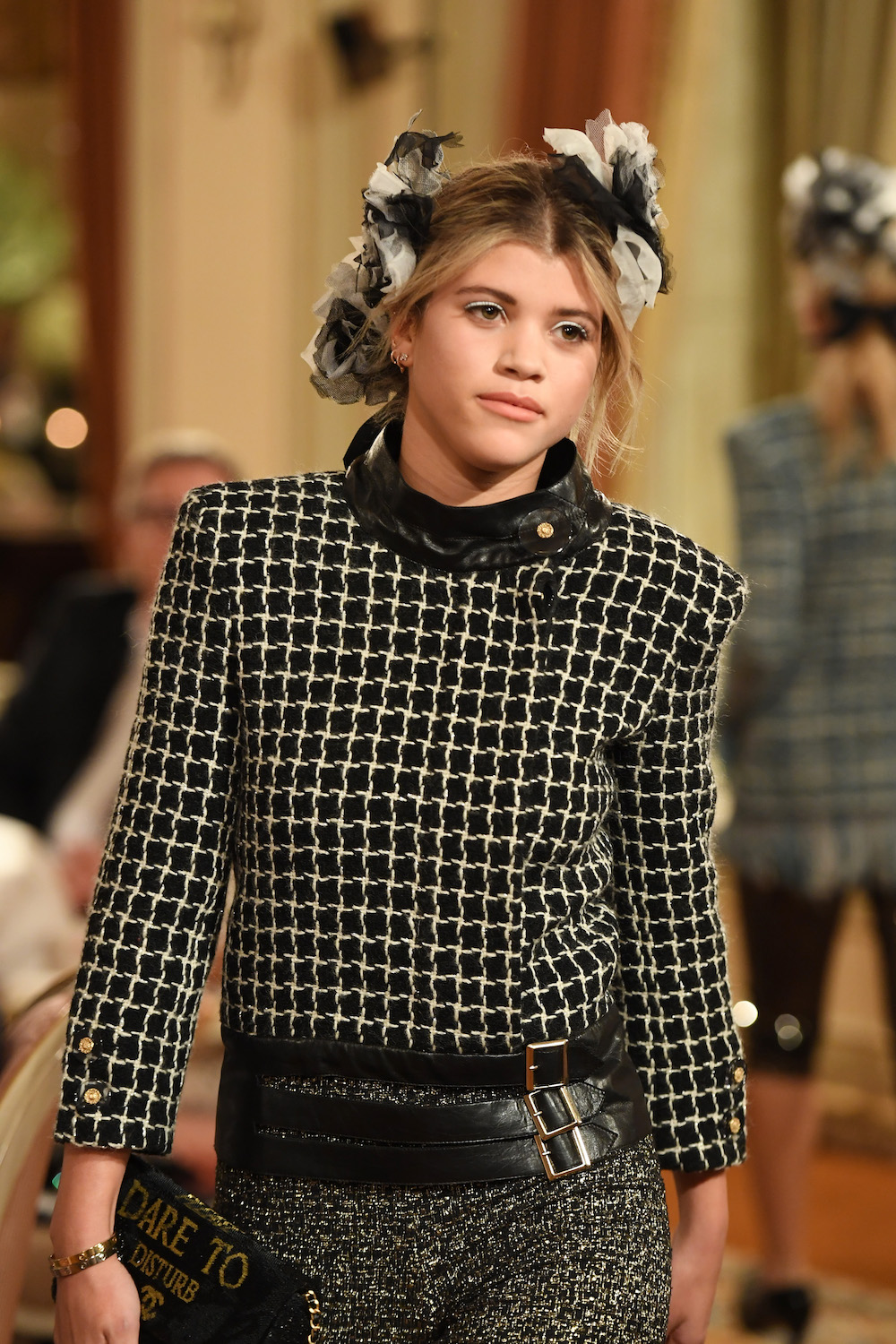 Keep your eyes peeled for these beauties the next time you're flipping through your favorite fashion glossy. We can't wait to see what they've got cooking up with Mr. Lagerfeld.