Sofia Coppola has addressed backlash about "The Beguiled" and its lack of diversity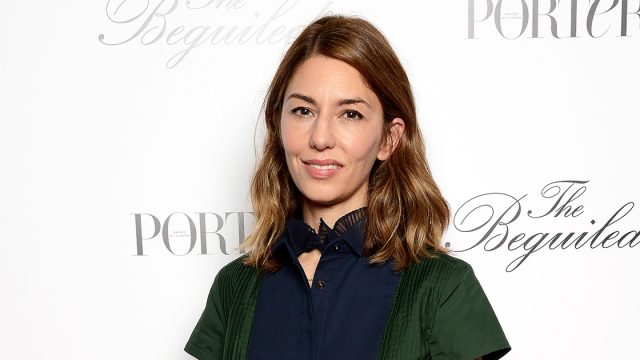 Following some controversy surrounding her latest movie, Sofia Coppola has written an essay defending The Beguiled and her decision to cut an African American character from her adaptation of the Thomas P. Cullinan novel A Painted Devil.
The film, which is also a remake of the 1971 movie The Beguiled that starred Clint Eastwood, has been heralded by critics and earlier this year picked up the prestigious award for Best Director at the Cannes Film Festival.
However, the film has also garnered criticism, with some people taking to social media and media outlets to express their frustration that Coppola omitted a black character, a slave named Mattie, from her adaptation. Likewise, some noted that the film, which is set in the deep south during the Civil War, also failed to address the real race demographics of the area during that period, as well as the realities of slavery.
https://www.youtube.com/watch?v=_r_FSRbuZ9Y?feature=oembed
Last month, Sofia Coppola gave an interview with Buzzfeed where she spoke about the racial discrepancies in her movie, explaining that "you can't show everyone's perspective in a story."
"I didn't want to brush over such an important topic in a light way," the director told Buzzfeed. "Young girls watch my films and this was not the depiction of an African-American character I would want to show them." 
Now in a new essay written for Indiewire, Sofia has further addressed the controversies surrounding The Beguiled.
"My film is set in a Southern school for girls at the point in the Civil War when the men had been away fighting for some time and the Union had gained momentum," she wrote. "According to historians and several women's journals from the time, many slaves had departed, and a great number of white women of the South were left in isolation, holding on to a world whose time had rightly come to an end—a world built on slave labor."
Continuing, the director said that the point of the movie, for her anyway, was to explore the gender dynamics between men and women, and how women of different generations deal with things like repression and desire. She also referenced Cullinan's novel to argue that Mattie, a peripheral character and slave, perpetuated negative stereotypes.
"I did not want to perpetuate an objectionable stereotype where facts and history supported my choice of setting the story of these white women in complete isolation, after the slaves had escaped. Moreover, I felt that to treat slavery as a side-plot would be insulting," she explained. "There are many examples of how slaves have been appropriated and "given a voice" by white artists. Rather than an act of denial, my decision of not including Mattie in the film comes from respect."
Finally, Coppola said that she was disheartened to hear that her choices for the movie had been received negatively, before she gave a rallying cry for more inclusivity in front of and behind the camera.
"I sincerely hope this discussion brings attention to the industry for the need for more films from the voices of filmmakers of color and to include more points of views and histories," she said.