5 celebs you didn't realize have social anxiety
It takes a lot of confidence to be a performer. Putting yourself out there as an actor or singer for millions of people all over the world can be terrifying. Stars make it seem so simple, but it can be easy to forget they are people, too. There are quite a few famous folks we see on the covers of magazines every day who are constantly facing their own personal struggles, like coping with social anxiety.
We know how hard it is to clam up at a meeting or a party, or to have a panic attack before we're supposed to give a presentation. But what is it like to live with social anxiety when you can't be anonymous? Here are five celebs we love who have spoken out publicly about social anxiety and how they found their own ways to get through it.
Olivia Munn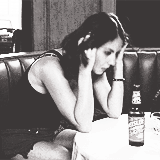 Olivia Munn may have played confident, outgoing characters on shows like New Girl and The Newsroom, but her social anxiety is actually so crippling that it causes her to pull out her own eyelashes. "It's called trichotillomania," Olivia told People back in 2013. "It's the same thing as people who bite their nails." Her trichotillomania is triggered by large social situations, she explained. "If I were to walk into someone's birthday party, I'd have a bad anxiety attack," she said then.
Olivia also told "Access Hollywood" in 2011 that the way she tries to combat her social anxiety is by overcoming the idea of it. "The idea — that's what anxiety is," she told Access Hollywood then. "It's interpreting what I think things are going to be [like] and it ends up never being as bad as I think it's going to be."
Jennifer Lawrence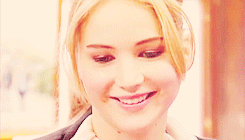 J-Law seems like the most relaxed gal in the world. After all, pretty much every single one of her interviews are hilarious. But she's been struggling with social anxiety ever since she was a child. "My nickname was 'Nitro,' as in nitroglycerin," she told Madame Figaro in 2013. "I was hyperactive, curious about everything. When my mother told me about my childhood, she always told me there was like a light in me, a spark that inspired me constantly. When I entered school, the light went out. We never knew what it was, a kind of social anxiety. But I had friends."
Therapy didn't work for her, but acting did, she explained. "One day, I begged my parents to take me to a casting," Jen explained, continuing:
Barbra Streisand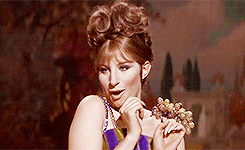 Barbra Streisand's social anxiety, specifically in the form of stage fright, kept her from performing live for almost three decades after she forgot the lyrics to one of her songs in 1967. "I couldn't come out of it," she told Diane Sawyer about the experience:
Barbra's anxiety had an enormous effect on her life. "I didn't sing and charge people for 27 years because of that night … I was like, 'God, I don't know. What if I forget the words again?" she said. In 1994, Barbra faced her fears by performing live — but with a teleprompter, just in case.
Britney Spears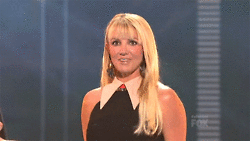 Britney Spears has opened up about her anxiety surrounding social situations in the past, explaining that it can be crippling for her. "I have always been kind of shy, since I was a little girl," she said in her 2013 E! documentary, I Am Britney Jean. "It's who I am to be modest, so I really can't help it." To cope, Britney said she pretends to be someone else. "It's almost like it's my alter ego when I get on stage," she explained." I turn into this different person, seriously."
Adele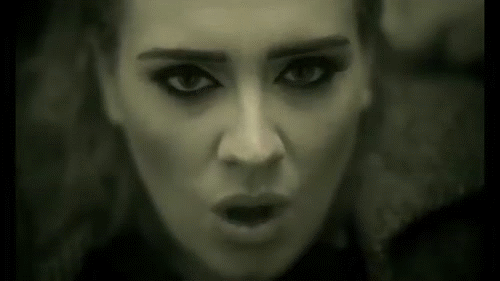 Even though Adele is a killer performer, she refuses to perform at festivals due to anxiety attacks she experiences on stage when surrounded by mass amounts of people.
"I'm scared of audiences," she told Rolling Stone in 2011. "One show in Amsterdam I was so nervous, I escaped out the fire exit. I've thrown up a couple of times. Once in Brussels, I projectile-vomited on someone. I just gotta bear it. But I don't like touring. I have anxiety attacks a lot . . . My nerves don't really settle until I'm offstage . . . It's such a big deal that people come give me their time." (We're pretty sure most people who see Adele in concert think it's worth it.)
Most of us won't perform in front of packed auditoriums, appear in movies or on TV. But it's so reassuring that celebrities have the same struggles with social anxiety as we do and know what it's like to panic, vomit or avoid scary situations. Stars — they are just like us.