You Can Crush Sober October With the Help of These 7 Things
Here's how to make going alcohol-free a breeze.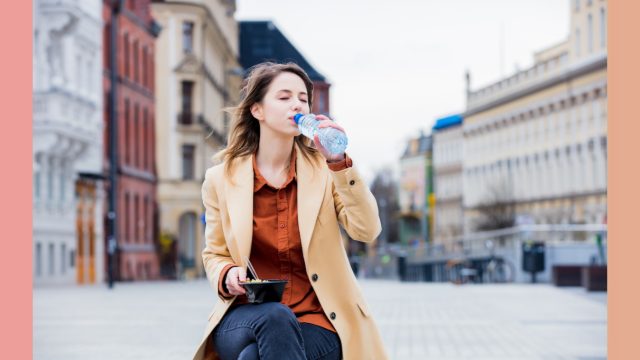 Sober October — not too different from Dry January – is a campaign that originally started out as a fundraiser for Macmillan Cancer Support in the United Kingdom. Designed to encourage people to give up alcohol during October, thousands of people around the world now follow it to foster a more mindful approach to drinking.
Whether you're sober curious, want to reassess your relationship with alcohol or simply want to give your health a boost ahead of Christmas festivities, there's no doubt that cutting out booze for a month brings myriad benefits. From improved sleep and enhanced concentration to an increase in energy – not to mention the money saved from avoiding post-work cocktails and boozy brunches with friends – there's a wealth of reasons to give up the sauce for 31 days.
To help you on your way, we've compiled a full-proof list of the seven best resources for a successful sober October that will inspire, encourage and support you, whatever sobriety looks like for you. From a global bestselling book to a viral blog post, read on for our go-tos that may well change your relationship with alcohol for good.
RELATED: These Cozy Fall Mocktail Recipes Are Great Alcohol-Free Sips
Read "The Unexpected Joy of Being Sober" by Cathering Gray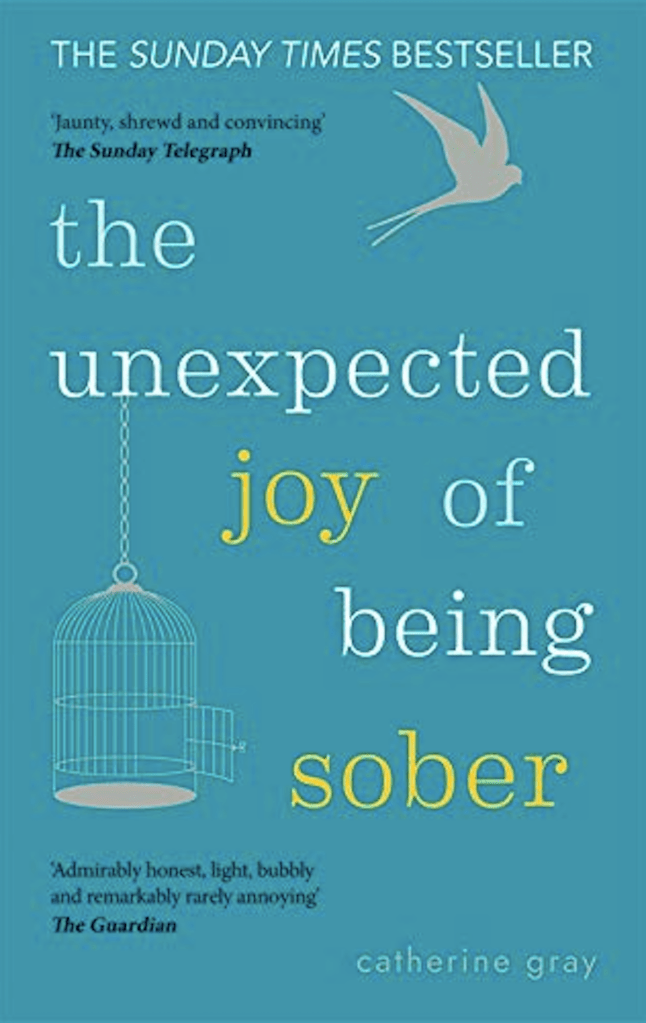 Part memoir, part manifesto, in "The Unexpected Joy of Being Sober," former self-confessed binge-drinker Catherine Gray shines a light on society's drink-pushing and talks to top neuroscientists and psychologists about why we drink, delving into the science behind what it does to our brains and bodies. Raw, hilarious, fun, inspirational and – most importantly — filled with actionable advice, Gray portrays a convincing argument for why a sober life can be more intoxicating than you ever imagined.
Listen to "Sober Curious" with Ruby Warrington
"Sober Curious" is a term coined by Ruby Warrington, an author and formers feature editor from the UK, that has since evolved into a bestselling book and her globally adored podcast, "Sober Curious," which has surpassed one million downloads by sober-curious women around the world. A show about how to live a more conscious, connected and present life, in "Sober Curious," Ruby Warrington has a series of conversations with interviewees about their relationships with alcohol. We loved her episode with Mia from "The Sober Glow" — a 'sober influencer' who talks about evolving in sobriety and needing to find new reasons to be a non-drinker.
Read The Sober Girl Society Handbook by Millie Gooch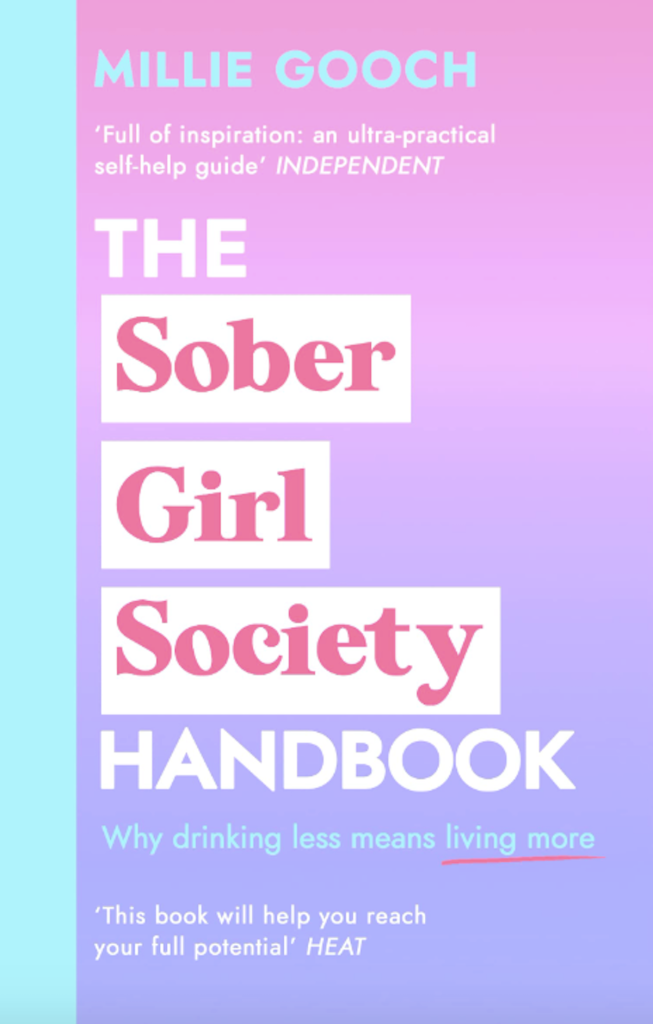 A survival guide from the founder of the Sober Girl Society and one of the voices leading the sobriety movement for young professionals in the UK, "The Sober Girl Society Handbook" offers tips and advice on how to stay sober in a world that revolves around drinking. A handbook designed to empower readers to transform their relationship with alcohol, it's a must-read for everyone, whether you want to stop drinking altogether or simply want to cultivate a more mindful approach to booze.
Listen to Seltzer Squad with Jes Valentine & Kate Zander
Hosted by two tattooed NYC-based BFFs Jes Valentine & Kate Zander, "Seltzer Squad" is a must-listen podcast for anyone beginning their alcohol-free journey. A supportive space about getting sober in the city, the friends decided to launch a podcast because they were sick of going to a bar and watching their friends get drunk. So, instead, they're on a mission to create a community where getting sober is considered cool. Check out episode 173 — Sobriety 101: The Reboot, where the hosts discuss what sobriety looks like in 2022.
Read Melissa Urban's Notes from Me and the Universe called 'Still Not Drinking Right Now'
Melissa Urban, co-founder of the Whole30 program, experimented with a break from alcohol. Three years later, she doesn't miss it. The author of a number of best-selling books, and a frank advocate of setting boundaries, in her Still Not Drinking Right Now blog post, she opens by talking about how her 'not drinking' experiment which started in September 2018 and is still going strong. She also has a candid Instagram account with over 300k followers, where she regularly posts on abstaining from drinking 'right now' using #melissaexplainsnotdrinking and has an episode on her "Do the Thing" podcast dedicated to navigating the questions and social challenges can come up when you commit to a more sober lifestyle.
Download the Better Without app
Better Rhodes is an alcohol-free marketplace that was founded by Chris Becker, a recovering management consultant and technology exec who saw a niche on the market for an online destination dedicated to all things alcohol-free. Selling everything from a Monthly Cocktail Box to booze-free beer, they recently teamed up with Better Without to launch the world's first alcohol-free app. Currently available in U.K., U.S., Canada and Australia and perfect for the sober-curious among us who still want to enjoy a tipple or two – albeit an alcohol-free one – the app is designed for customers to find the crème de la crème of non-alcoholic drinks, along with where to buy them.
Lucy Pearson is a freelance writer, book blogger and host of The Bondi Literary Salon based in Bondi.
Read more