There are apparently *ten* versions of the iPhone 8, but there's a catch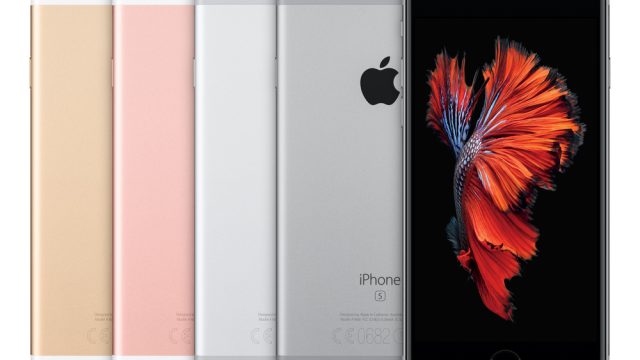 Apple lovers, get ready: Prototypes for the new iPhone 8 featuring a curved screen and higher price exist. In fact, the tech giant is testing at least 10 versions, which sounds positively bonkers. This is especially startling considering that the new iPhone 7 arrived only a couple months ago. We're only just getting over the lack of a headphone jack. Plus, we're still adjusting to the fact that the iPhone 7 hisses when it's stressed. So, understandably, this iPhone 8 information is a lot to take in.
Let's break down what we know so far: the Wall Street Journal reported today that Apple has new prototypes. There are at least 10 of them, and they represent potential version of the iPhone 8. Many of these have a curved screen, due to a technology called OLED. OLED displays consume less power, which we can totally get behind. They also have "deeper blacks," whatever that means.
Apple plans to supply most of the initial screens. However, they'll need tens of millions of them, so other tech companies are trying to meet the challenge. Obviously this means lots of money, and risk, is involved.
Sharp is one of the companies trying to develop the technology by 2018. Says CEO Tai Jeng-wu, "We don't know whether Apple's OLED iPhones will be a hit, but if Apple doesn't walk down this path and transform itself, there will be no innovation. It is a crisis but it is also an opportunity."
Speculation about the iPhone 8 notes that it will likely feature glass casing, wireless charging, and a new edge-to-edge screen design. Plus, of course, the latest technology in regard to software. A report from Barclays reveals: "iPhone 8 design didn't sound 100% locked down but we believe the move is to a bezel-less design with screen sizes getting larger and curved edges in the original envelope."
There's no word on whether it will also hiss like an irritated cat when it's overloaded, though. Also, we don't have any news on the return of the headphone jack (It probably won't happen, but we can dream). Of course, with 10 new prototypes, there's a chance that many of these features don't make the final cut. In fact, all of them could be scrapped, especially if the supply of screens doesn't come through.
We probably won't have any solid news on the iPhone 8 for a while. But, the reports do note a higher price, and we can't imagine the OLED screen will be cheap. So, if you're intrigued, it's probably best to start saving up for the iPhone 8 now.