So many celebrities showed up to honor Alan Thicke at his funeral, which is so incredibly touching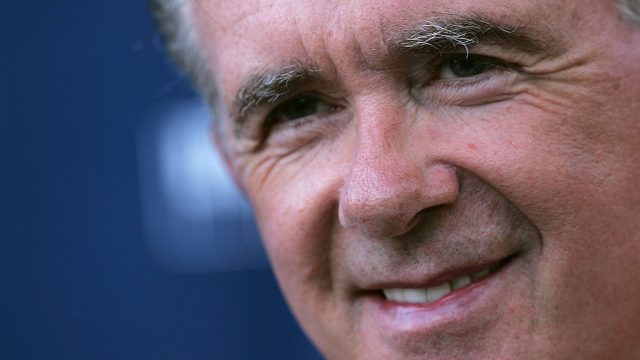 While we still don't want to believe that this news is real, it sadly is. This Sunday, many celebrities got together to honor Alan Thicke at his funeral, and we're sure that he would have been amazed by all of the support.
As you probably know, Thicke was an icon. Known best for Growing Pains, where he played Dr. Jason Seaver, he also made several appearances in the '90s shows Hope & Gloria, and Married With Children.
In recent years, he had a pretty important role on How I Met Your Mother, and was just seen this year in Fuller House and This Is Us. Not only did he pick his projects well, but he made every single one shine.
While not a total surprise, it's nice to know that the entire cast of Growing Pains — yes, even Leonardo DiCaprio — showed up to pay their respects this Sunday.
 Bob Saget, Bill Maher, and Alex Trebek were also present, according to a reported Facebook post that a family member had shared.
"Tonight's memorial for Alan was just about perfect. So much family and so many historic friends came out to remember our beloved father-figure," the post said, per NBC
https://www.youtube.com/watch?v=zM61MuEc_js?feature=oembed
It's no surprise that Trebek was there. After all, he credits Thicke for helping jump-start his career. (Can you even imagine what Jeopardy would be like without Trebek? Thank Thicke for that.)
We really hope that the funeral helped give his family — both on and off the television screen — and his many friends, a little bit of closure. It's so sweet to know that throughout his 69 years, he's made a difference in so many lives.