This Snow White makeup collection is what Disney dreams are made of, but there's a catch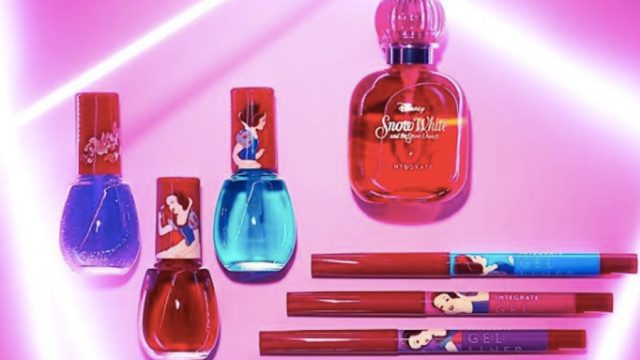 While many classic princesses have served as inspiration for beauty looks throughout the decades, no one is quite as legendary as our beloved Snow White. If that soft, peachy skin and ruby red lips have captured your imagination and influenced your aesthetic, you'll probably love this Snow White-inspired makeup collection.
Unfortunately, there's a bit of a catch. Much like the L'Oréal Beauty and the Beast collection that came before it, you can only purchase the Snow White collection in Japan. However, you can still snag the Besamé Cosmetics' Snow White collection in the U.S. But that line is limited-edition, so you have to hop on it…fast.
For those lucky enough to live in Japan or who are planning a trip there, this stunning array of products captures Snow White's soft, romantic aesthetic. There's a vintage style to the packaging that makes it all the more dreamy. It features eight lovely products, including perfume, nail polishes, and colorful gel eyeliners. The collection comes courtesy of the beauty brand Integrate. Bustle reports that it's part of the Shiseido umbrella.
Start packing your bags or phoning a friend in Japan if you want these Disney princess-inspired products.
https://www.instagram.com/p/Blm6A_1Fb1y
Those red tones are all evocative of Snow White's lips and the poison apple she eats. The vibrant eyeliner shades are also reminiscent of the Seven Dwarfs and their colorful outfits.
https://www.instagram.com/p/BlukVi-lisU
The perfume is probably the most sought-after product in this line.
https://www.instagram.com/p/Bl2TOAjlUGr
While we aren't sure about the scent, the packaging alone would make us add to cart.
The nail polishes appear to be sheer, so you'll be able to wear them on its own (just add a few layers) or as a topcoat.
https://www.instagram.com/p/Bl44NC8FoaV
Start asking around for those airline miles, because you're going to need them.