Snoop Dogg is releasing his first cookbook, and there's not a weed recipe in sight
If you loved Snoop Dogg's cooking show with Martha Stewart, you're going to love this. Snoop Dogg is releasing his own cookbook—his first ever, if you can believe it—and we're finally going to learn his precise recipe for gin and juice.
Snoop's cookbook is called From Crook to Cook, and it hits stores October 23rd. The book includes a number of surefire crowd-pleasers, including chicken and waffles, mac and cheese, and ribs, plus a few fancier dishes, like lobster thermidor and filet mignon. Basically, Snoop's cookbook will have something for everyone—except weed. Shockingly, From Crook to Cook will include exactly zero cannabis recipes. (The book's publisher notes that there will be recipes to "satisfy those munchies," though, so not all is lost.)
Snoop's statement about the book sums it up pretty well:
"You know it's blazin' up in my kitchen," he said in a release. "I'm takin' the cookbook game higher with a dipped and whipped collection of my favorite recipes, ya dig?"
Fine, Snoop. SOLD.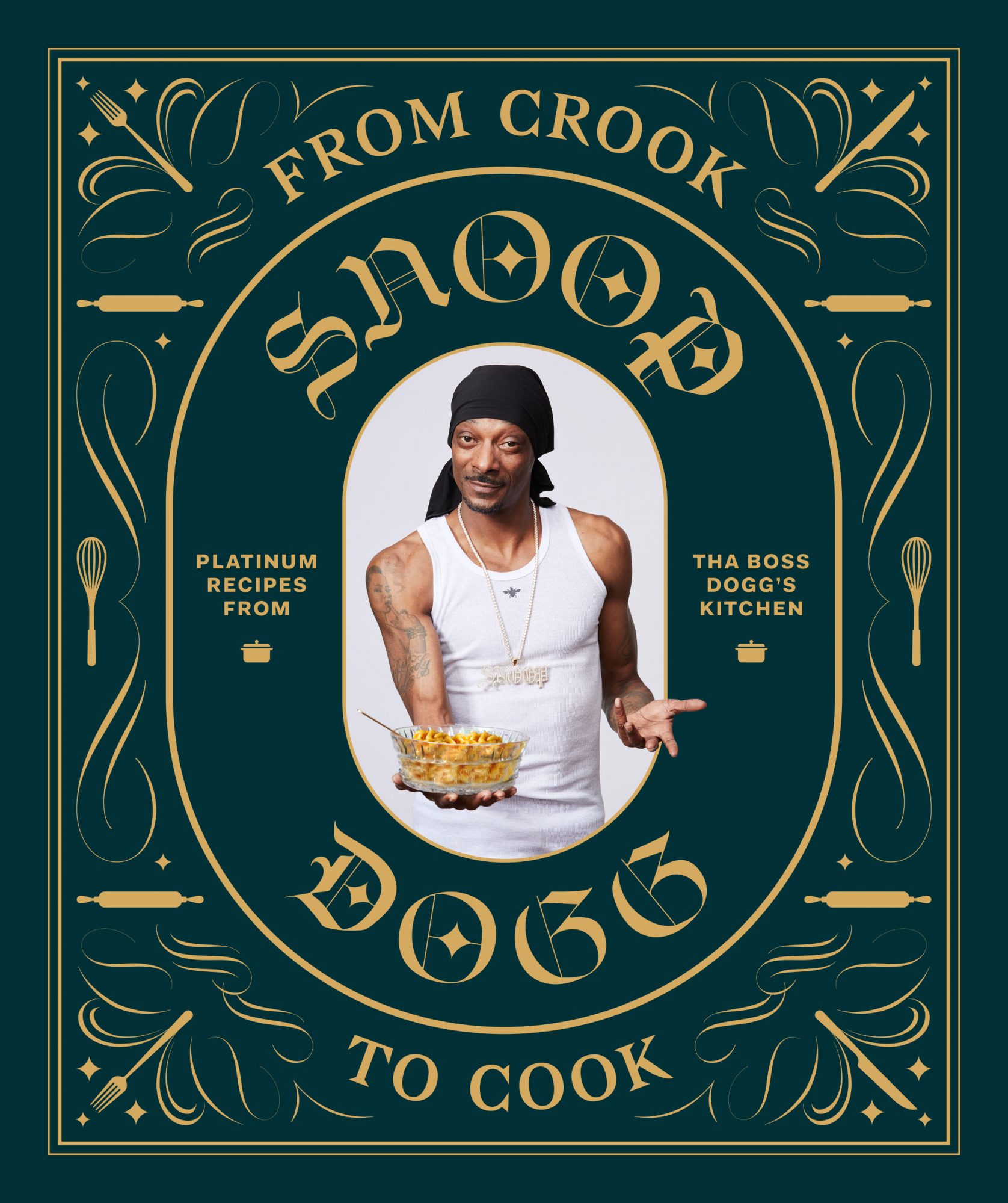 If you want to get your hands on Snoop Dogg's cookbook ASAP, you can preorder it here.
We can't wait to try all 50 recipes he's come up with. If we've learned anything from Martha & Snoop's Potluck Dinner Party, it's that this guy knows how to whip up a delicious meal.