"Saturday Night Live" wrote an amazing song about that one Facebook friend we all have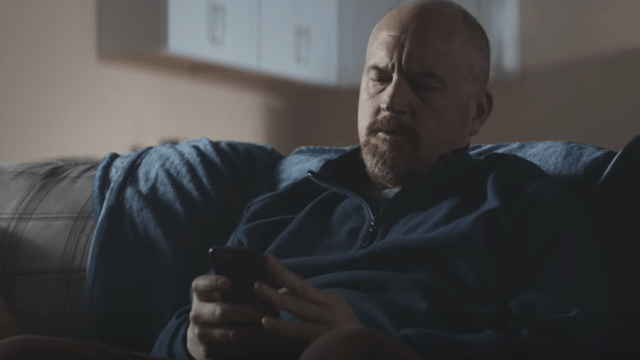 ICYMI, Louis C.K. hosted Saturday Night Live on April 8th. For the show, SNL wrote a song about that one Facebook friend we all have, reported Nerdist, and we're still LOL'ing. His name is Scott, played by none other than Louis C.K. After all, many of us probably have that Facebook friend who posts every possible news article there is to post. While it's great to inform people, actions speak louder, right?! That then begs the question: Are they taking action, too, or just reposting articles?
So, enter "Thank you, Scott," the catchy and amazing song SNL created to celebrate those friends we know who are addicted to posting. Warning: The song will stay in your head lonnng after the clip below ends, which is definitely a good thing. Maybe we can all post it on Facebook for the benefit of the "Scott"s we know. ?
Without further ado, here's Louis C.K. as Scott on SNL.
https://www.youtube.com/watch?v=QDydKwmrHFo?feature=oembed
Like we said before, we're still LOL'ing. Not only is the sketch funny, but soooo relevant.
As for what else Louis C.K.'s been up to, you probably know his new comedy special, 2017, just came out on Netflix a few days ago. With that and his recent SNL appearance, we're glad he's still making us laugh. In fact, we're going to go rewatch "Thank you, Scott" rn…