NBC released a sneak peek for this Sunday's "Friends" reunion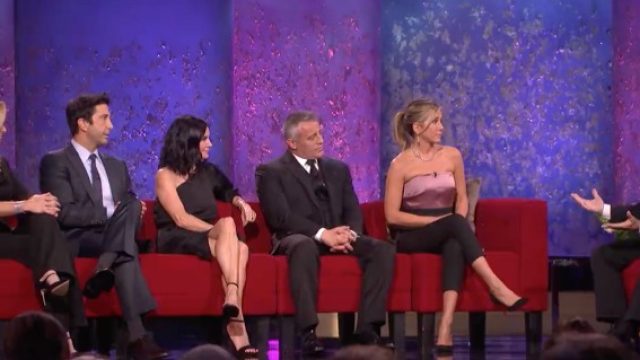 The Friends reunion is so close we can barely stand it! Tomorrow night, NBC will air An All-Star Tribute to James Burrows (who directed some of our favorite episodes of Friends) featuring five of the six friends together again at last (we'll miss you, Matthew Perry). Of course, a slew of other TV actors will be there as well to recognize and celebrate the work Jim did on countless other shows. But Friends fans can't help it—we kind of have tunnel vision about the reunion right now.
The network surprised us with a teaser clip of the reunion, and our hearts are jumping with joy. Ross, Rachel, Phoebe, Monica and Joey are all together in the same room again! Well, kind of—the actors that play them are. The clip is about two minutes long, and features Andy Cohen chatting with the five friends.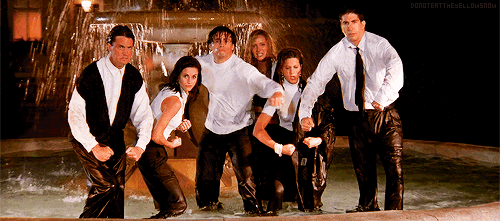 "I just want to speak on behalf of America and say, we all love seeing you together," says Andy, speaking exactly what we were thinking. "Everyone's wanted a Friends reunion for so long, and it took one man to get you all together."
Yes, they reunited to reminisce about the old days, but the focus was really on Burrows and his contributions to the show. Matt LeBlanc shared a behind-the-scenes anecdote about Jim, saying that he used to play the piano backstage. In doing so, he created an environment that encouraged everyone to get along and get to know each other.
That story inspired Jennifer Aniston and Lisa Kudrow to share something else that Jim did for the Friends gang—he gave them his big dressing room so they could play poker together! Their poker games went on to inspire one of our all-time favorite episodes, "The One With All the Poker."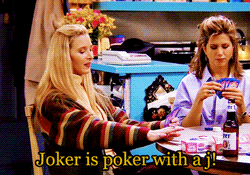 "We really wanted to connect. I think it was sort of unspoken, but we instinctively felt like, we need to be friends. We need to get along. We need to connect," says Lisa. "And so we started playing poker, and Jimmy gave us his room so that we could have a bigger hangout room for us."
Though Jim spent his time on Friends behind the camera and isn't quite as instantly recognizable as the six actors, he was one of the most important people in making the show run. The cast had a really close relationship with him.
"We would do anything for Jim Burrows, because he really gave us the opportunity of a lifetime, and probably the best 10 years of our acting careers that we will forever remember," says Jennifer. "We experienced friendship, family, heartbreak, babies… everything together. We also had a wonderful experience with the world loving us as well."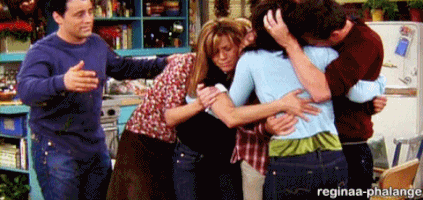 We're obsessed. But we can't help but feel a little sad that Matthew Perry isn't there. Fortunately, we hear that he'll be present on a video screen, so we can't wait for that. Also, Courteney Cox and David Schwimmer were quiet in this clip, and we're hoping to hear more from them during the full broadcast. Because it's just not Friends without Monica and Ross.
Can't wait until tomorrow night? Watch the entire sneak peek clip below!
// < ![CDATA[
//