The Snapple Lady (remember her?) recently got real about her struggle with addiction
Back in the day, Snapple was the choice beverage to drink, and The Snapple Lady — the perky mascot that Snapple chose to represent the brand — was one of our favorite people. Just like Progressive's Flo, The Snapple Lady —also known offscreen as Wendy Kaufman — had her own set personality and helped give her product a lot of hype. Snapple commercials were something we didn't want to miss.
https://www.youtube.com/watch?v=azsrZ9QK7Us?feature=oembed
So, it's a shame that Kaufman, who was an actual Snapple employee before being upgraded to mascot, had some troubling times before we got to know her.
On Oprah: Where Are They Now? Kaufman got real about what her life was like before and during her moment in the spotlight.
"I started to do cocaine in 1980," Kaufman shared during the episode. "By 1989, I could press my cheek and blood would come out of my nose."
https://www.youtube.com/watch?v=JdHs1IoBvWg?feature=oembed
It turns out that Kaufman turned to drugs since she was unhappy with her weight, later to realize that her health was rapidly declining.
"I was so sick that it really did bring me to my knees," Kaufman noted. "I said to God on my knees, hysterical and crying, 'Either kill me or please help me get well. I cannot live like this for one second longer.'
Kaufman says that to her, Snapple was way more than a job — it was truly a lifeline.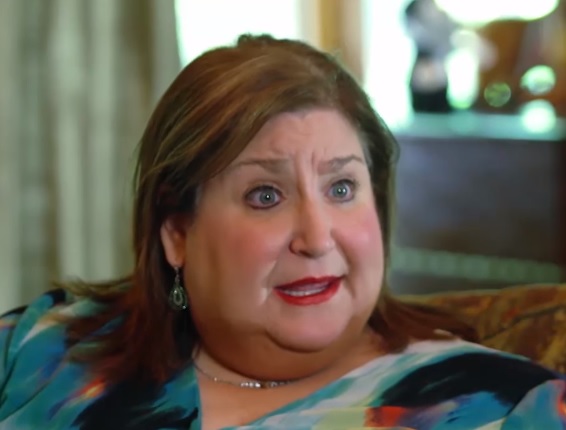 "I remember crying, literally, like.. what did I do to myself? What did I do to myself for all these years?" she said, a bit choked up.
The good news? Well, getting the gig as The Snapple Lady really helped her out. She vowed to be clean during her time in front of the camera, and became a brand new person thanks to the company. It's amazing to realize that while we watched her commercials in the '90s, we were truly watching her grow and progress day by day.
Even though Kaufman is no longer with the company, we always think of her whenever we pick up a Snapple. And we're so happy to hear her inspirational recovery story!