13 hilariously angry reactions to the latest Snapchat update, because everyone seems to hate it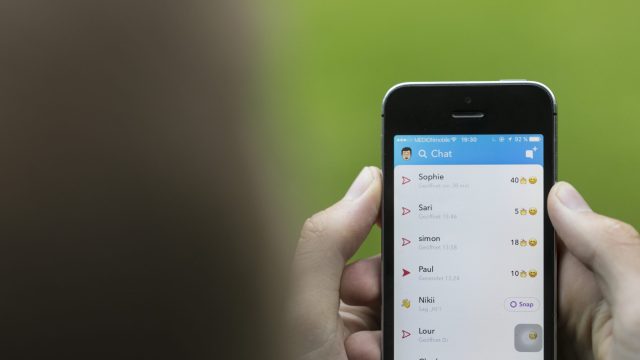 Tired of the endless stream of updates to your favorite app? We understand. Don't get us wrong — we love Instagram, Twitter, and Snapchat, and Facebook, and all the other social media channels out there. But sometimes, it feels like the second we get used to one update, we receive a notification for the next. What's worse, no matter how unnecessary we believe the latest update to be, we don't have a choice. Like it or not, we have to update.
Take Snapchat's unpopular app redesign, for example. Did users ask for this pointless update? Absolutely not! But luckily for us, they're having none of it — and we can't help but LOL at their hilariously angry reactions.
To be fair, not all updates are bad. Only days ago, we gave Snapchat kudos for its new "Do Not Disturb" feature. And we really can't wait to use the new 2018 emojis in the app, once they finally become available. But the here-today-gone-tomorrow image messaging app really jumped the digital shark with its latest update.
In an effort to make the app "more personal," the platform moved all the content from friends (including stories, groups, and personal snaps) to its own page. Which doesn't sound too bad until you see that group chats automatically get their own Snapchat stories. Plus, stories are no longer ordered chronologically. Also, there's a separate publisher's page called "Discover." And OH MY GOD, MAKE IT STOP!
Status update: MAD AS HELL!
We're not alone in our anger. These so-angry-they're-hilarious-tweets from Snapchat users — or should we former Snapchat users — definitely prove that. false
false
https://twitter.com/udfredirect/status/962437187374428160
false
Rage against the Snapchat machine.
Nope, we're not talking about the '90s metal band this time.
https://twitter.com/udfredirect/status/962060902554980352
As of this writing, it had already received more than 300,000 signatures. And that's just one — Twitter users are linking to several different petition efforts. false
But bad news: We'll probably be stuck with this latest version, y'all.
We suppose we'll start to learn this new…wait, another update?
https://twitter.com/udfredirect/status/961355043898314752
JK, friends!