Snapchat trolled Facebook with a Russian bot filter, and this April Fools' Day prank is almost *too* real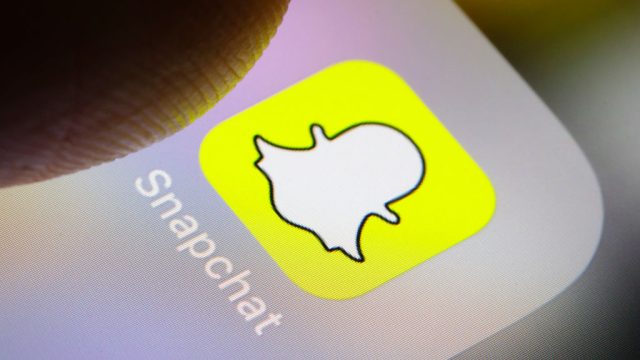 The fact that it's Easter Sunday makes it easy to forget that it's also April 1st, aka April Fools' Day. That is, until you see big brands and companies pranking each other online. For example: Today, Snapchat trolled Facebook by releasing a Russian bot filter. And, well, it seems almost a little bit too real for everyone's liking.
This isn't the first time Snapchat has pranked Facebook. Last April Fools' Day, Snapchat trolled the social media company with an Instagram-style filter they offered to users for the day (which was probably a jab at Facebook copying Snapchat). This year, Snapchat shaded Mark Zuckerberg and co. even more with a Facebook filter designed to recreate Russian bots liking your post.
When you take a photo on Snapchat and find the filter, it places a Facebook UI around your photo. It includes likes from "a bot" and "your mum" in Cryillic script. The burn is a reference to the over 50,000 Facebook bots with links to the Russian government that helped influence the 2016 presidential election in the U.S.
The prank is pretty amusing, and the perfect use of shade. Snapchat managed to make fun of a serious subject in a slightly more lighthearted way while also making a serious jab at Facebook. And after everything Facebook has been caught doing lately, from the Cambridge Analytica scandal to the disturbing leaked memo that was passed around the offices last year and just released publicly, it's hard to say the social media giant doesn't deserve it.
A lot of Snapchat users had similar feelings about the Russian bot filter.
Some were a little bit, uh, concerned about the nature of the joke.
We can't help but wonder if Facebook will prank them back!