Snapchat's new feature is about to make it way more addictive
As if it wasn't already addictive enough, Snapchat is adding a brand new feature that's going to make it very hard to put your phone down.
Snapchat has officially introduced Memories, a new feature that allows users to save Snaps and Stories, edit them and send them out again — making the Snapchat experience completely different.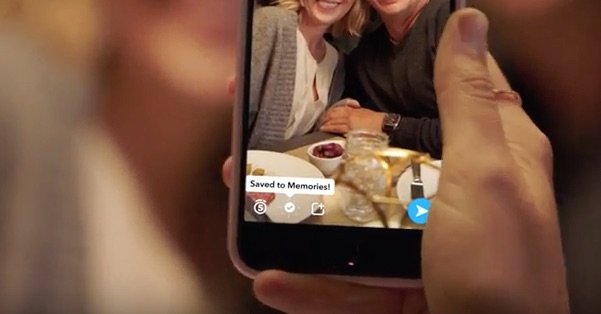 Memories is a personal collection of your favorite moments found just below the Camera screen, and it's accessible by swiping up from the Camera.
You can easily find the Snap or Story you're looking for by simply typing keywords like "dog" or "sweet dance moves." You can also use Memories to create new Stories from Snaps you've taken, or even combine different Stories into a longer narrative. So basically it's a less real-time, less raw version of the Snapchat you're used to.
Memories also allows you to send Snaps from Memories to your friends or post them to your Story. To ensure everyone's on the same page about when a Snap was taken, if you post a Snap that was taken more than a day ago, it'll appear with a frame around it.
Another big change: For the first time ever, you can import photos and videos from your camera roll and post them to your public Story.
There's also an option to save password-protected Snaps called My Eyes Only. That way, when you're in a group of friends, and you want to pass your phone around to share your Memories, it won't be super awkward if they come across something you don't want them to see. Like selfies. Or sexy time Snaps.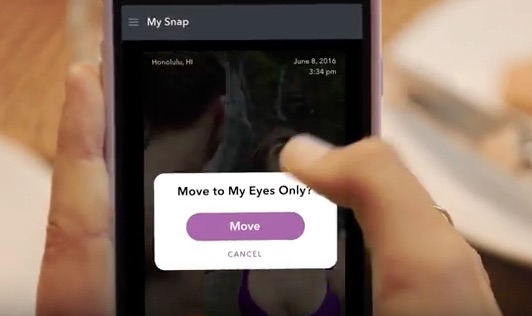 The new feature will be rolling out over the next month. You'll receive a Chat from Team Snapchat when Memories is ready to go. https://www.youtube.com/watch?v=