Snapchat released filters for dogs, and they're doggone adorable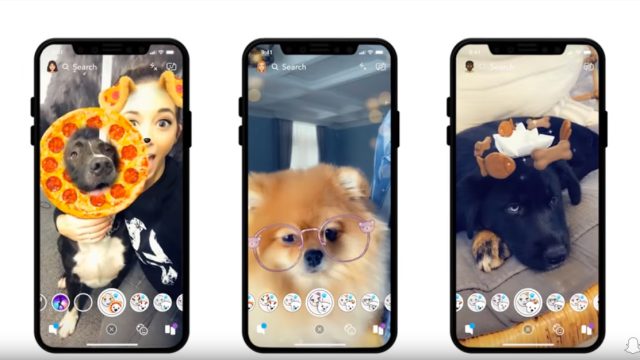 We didn't think it was possible, but our favorite app just got even more addicting. On December 24th, Snapchat announced its newest feature: Snapchat dog filters. Now, you can surround your dog's face with a pizza, have a butterfly balance on their nose, and give them a stylish pair of glasses. Or why not bless them with a crown made of treats? They deserve it.
Before these dedicated Snapchat dog filters, getting lenses to show up on pups was extremely hit-or-miss. The app's lenses are designed to recognize human faces, so they didn't reliably show up on dogs; sometimes they did, sometimes they didn't. But these new filters are designed specifically to get your pup in on the action. And we have to say, they're pretty darn adorable. Snapchat released cat filters back in October, so it was only a matter of time until they blessed us with dog filters.
Honestly, it was completely worth the wait. How cute are these pups?!
https://www.youtube.com/watch?v=71BLYTtX7TI?feature=oembed
The Snapchat dog filters are more than just cute.
They raise awareness for a great cause, too. Bustle reports that the sweet dogs featured in the video above are available for adoption at Wags and Walks, a rescue organization in Los Angeles. Or, at least, they were at the time the video was released. Hopefully, some of them have since found forever homes. All of the available dogs at Wags and Walks are so sweet.
Here are the new dog filters in action:
false false
Thanks to the new Snapchat dog filters, the selfie paw-sibilities are endless. If you can get your furry friend to sit still, that is.