Smashbox's new Photo Finish Foundation Primer will give you a sun-kissed glow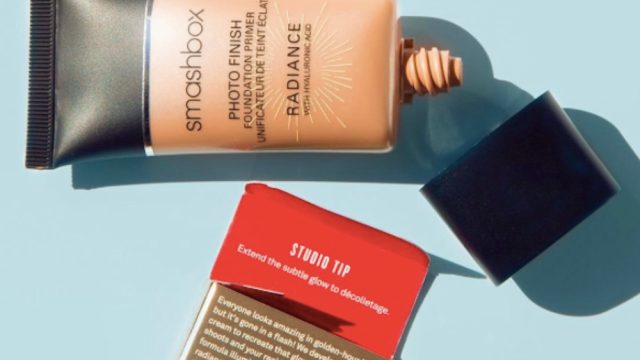 Let's be real — all any of us want is to look like we woke up with an effortless, otherworldly glow. So anytime a new product comes along that can help us achieve this, like Smashbox Cosmetics' Photo Finish Foundation Primer in Radiance, we're thrilled. This is not your everyday primer — this handy lil guy helps out with a multitude of skin issues and leaves you looking like you wake up with fancy princess skin on the daily.
This will certainly come in handy when you want a base glow before your first vacation but you don't want to damage your skin with too much sun exposure. Trick them all with this delightful little primer that is anything but ordinary.
This hydrating primer cream has a light, subtle tint that adds a natural, peachy glow to your face. It illuminates while keeping your skin moisturized and perfectly preps your skin for makeup.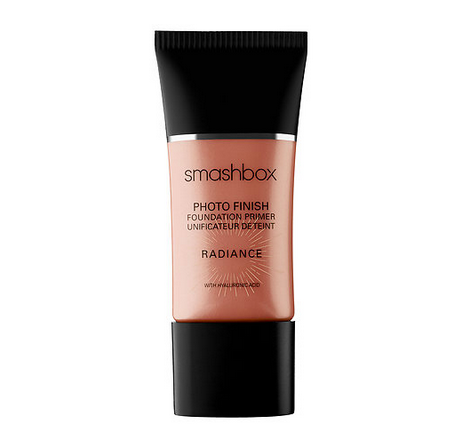 Friends will be wondering if you skipped out of town and spent the weekend laying on a beach in L.A.
This primer is loaded up with skin savers like hyaluronic acid and shea butter for intense moisturization and anti-aging power. It blurs pores, fine lines, and imperfections amidst a warm glow.
The blendable, vitamin-rich formula basically makes it look like it's magic hour all day long — so get those selfies ready to go.
Head on over to Sephora and pick one up for yourself, it's never too early to start faking that summer glow, especially when it looks this natural and beautiful. It's the perfect alternative to baking in the sun, come to think of it. Not that any of you do that, right?
Protect your precious skin with some SPF and then bump up your complexion's glow with the handy help of this lovely new primer. So convenient!