Smashbox's "lip editor-in-chief" Vlada Haggerty gives us tips on how to use their Petal Metal Collection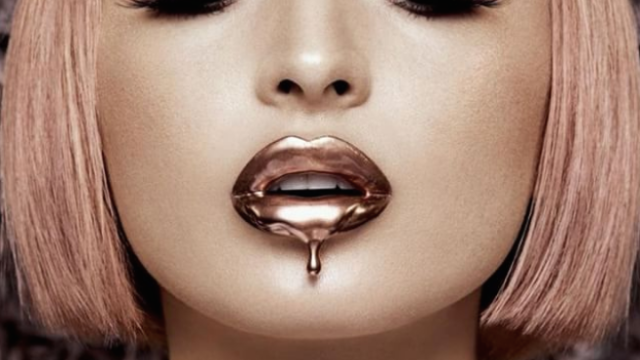 In 2017, lip drip queen and photographer Vlada Haggerty joined Smashbox as its consultant for all things lip-related. The Ukraine-born makeup artist is known for her incredibly visual lipstick art, so it was a genius move for the cosmetics brand to give her the position of Lip Editor-in-Chief. Their latest collaboration is the Petal Metal collection which perfectly embodies Haggerty's drippy, metallic makeup.
The rose gold-inspired, 16-piece collection includes shimmer drops, a shimmer spray, an eyeshadow palette, a primer, liquid eyeliners, eyeliner strips, and liquid lipsticks. One standout from the line is the Petal Metal highlighter, a pressed powder compact embossed with an intricate rose shape and available in two shades.
At the LA launch for Petal Metal, we chatted with Haggerty to get tips on how to use this stunning collection ourselves.
HelloGiggles: What is a favorite look from the collection that us non-makeup experts can do on a regular day?
Vlada Haggerty: I personally don't really wear makeup day-to-day. I take really good care of my skin and feel like every time I wear foundation, I'm just like, "I need to breathe." It's just my personal thing. So, I've been doing a clean, really hydrated face with sunscreen, and then using the gilded rose highlighter. It just gives you a healthy glow all over, almost kind of glass-like effect.
HG: And for evening?
VH: For events I love to do the eyeliner with some lashes and some bold lip. That's my go-to.
HG: Festival season just started. What's a good look to do?
VH: Shimmer drops are gonna blow up Coachella this year. I know people love glitter at Coachella, but unlike with regular glitter, you don't need any other medium to apply it. The product is ready to be used. You put a few drops on your hand and with a damp beauty blender, just pick it up and press immediately onto your face. You don't feel anything. It's very, very fine. But I don't want to call it glitter because it's not really glitter. It's very, very fine pearl. It's really, really sparkly and I think Coachella is the time to shine in something like this.
Check out some of our faves from the collection below.
1Smashbox + Vlada Petal Metal Highlighter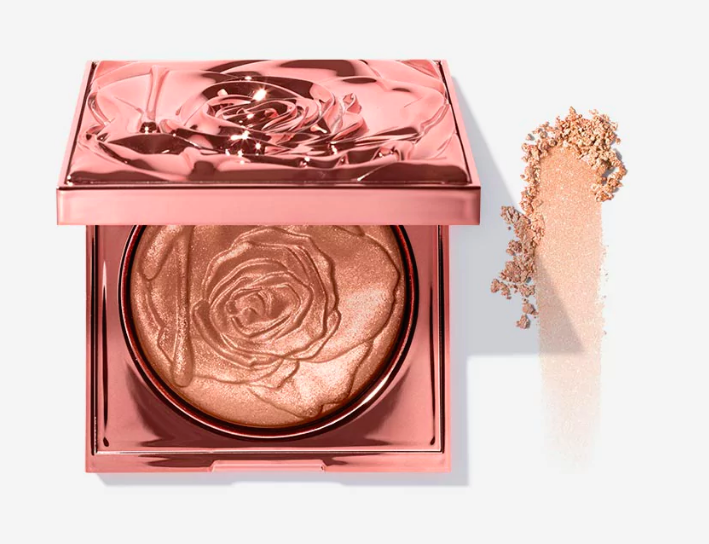 2Smashbox + Vlada Petal Metal Shimmer Drops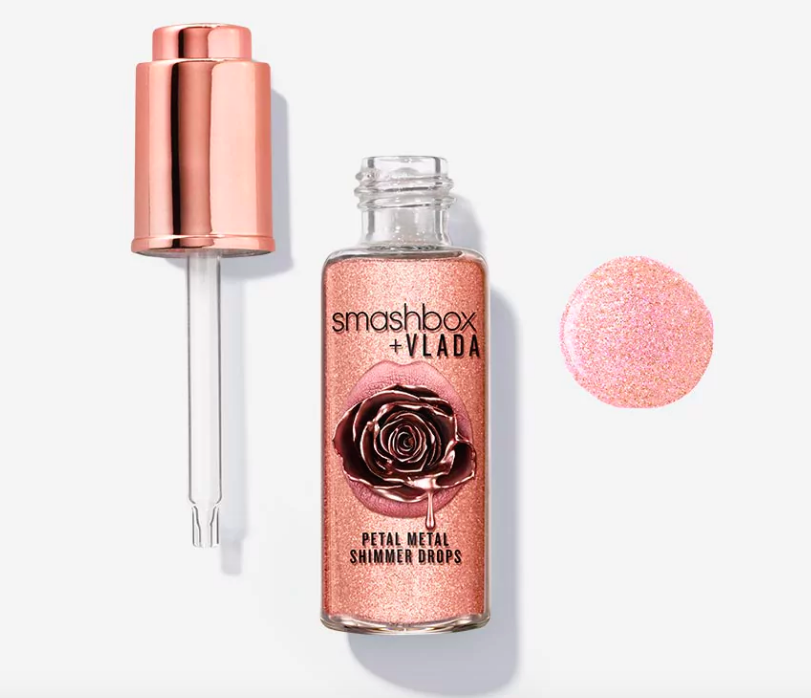 3Smashbox + Vlada Always On Petal Metal Matte Liquid Lipstick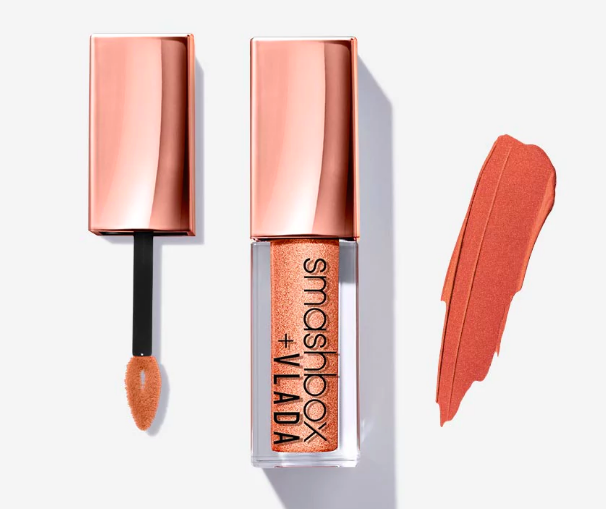 4Smashbox + Vlada Petal Metal Liquid Eyeliner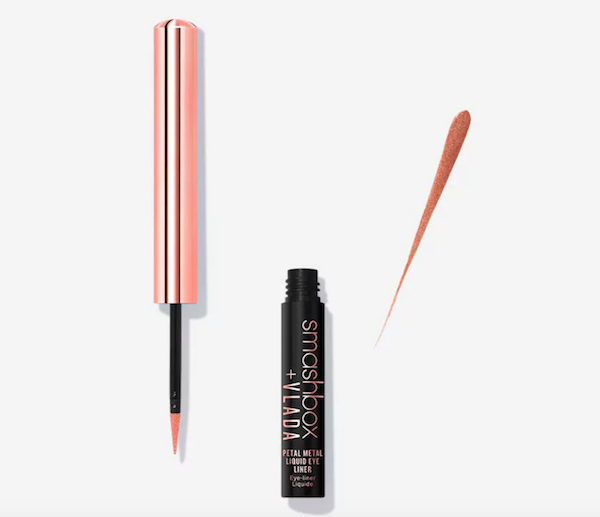 Shop the entire collection at Smashbox.com or Ulta.