A "Smash" reboot might happen, because the musical theater gods have clearly been reading our dream journal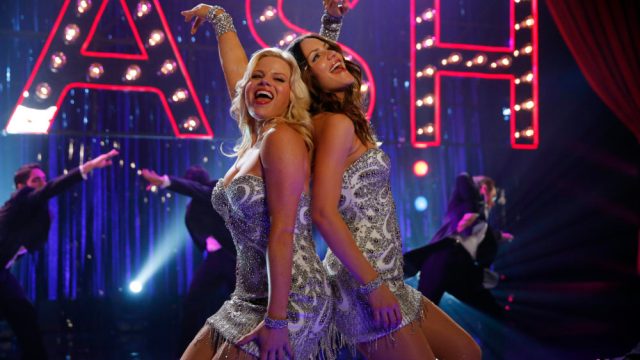 NBC's Broadway-themed musical drama Smash only lasted two seasons, but it will live forever in fans' hearts. Even since its cancellation, Smash has become something of a cult hit. Now, there might be a Smash reboot for the stage. But will it be a true Smash reboot, or could the musical-within-a-musical be in the works? Even NBC isn't sure!
In the NBC show, Katharine McPhee's character lands the lead role in Bombshell, a fictional musical based on the life of Marilyn Monroe. As Vulture reminds us, a Kickstarter campaign in 2015 saw the Bombshell musical come to life for *one night only,* but that was the last of Smash reboot news. Until now!
According to Variety, Greenblatt said the following, and he was *not* joking:
"We've been thinking about different ways to think about a stage musical based on 'Bombshell' or 'Smash'. That's all I'll say. There's an incarnation which could sort of combine both...You may not have seen the last of Smash yet. I think the next incarnation will be on stage.
The key takeaway here: There aren't any official details about a Smash reboot. However, the president of NBC Entertainment hesitating to say more about it? It's definitely safe to take this as a good sign. Commence happy dancing!
Just, you know. Don't trip over any of your massive Debra Messing-style theatre lady scarves while you do it.
Whether it's Bombshell or a legit adaptation of the show, a Smash reboot for the stage would be so delightful. The big question, though, is will original star Katharine McPhee be able to be a part of it? She just joined the cast of Waitress on Broadway, and that's not a short-term gig. Also, will Debra Messing be a part of it at all? We've been missing those crazy, terrible, amazing scarves in our lives. Let's just hope for more news ASAP.