This cult-fave canceled show is finally getting its chance to shine on Broadway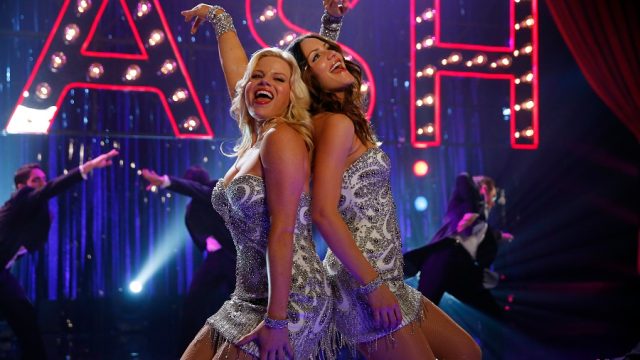 Smash, the show about a Marilyn Monroe-themed Broadway musical coming to fruition, is hopefully headed to Broadway in real life. Smash, A New Musical is a brand-new project headed by Steven Spielberg and songwriting duo Marc Shaiman and Scott Wittman, and fans of the NBC show should get a kick out of the stage rendition. According to Variety, the plot will stay true to the Bombshell plotline while sprinkling in some added pizazz and drama.
"I am personally thrilled to be a part of this musical and its road to Broadway," Spielberg, who also conceived the idea of the NBC series, said in a statement, per Variety. "Smash is near and dear to my heart, and it seems fitting that a new musical inspired by what we did on the show would eventually come to the stage. I'm beyond thrilled to be working with this incredible creative team and my producing partners, who began the Smash journey with me over 10 years ago."
Crowd-favorite characters like Bombshell writers, Julia and Tom, and leading ladies, Ivy and Karen, will appear in Smash, A New Musical; however, there's no word yet on who may be cast in these stage roles.
In the show, Debra Messing and Christian Borle played Julia and Tom, and Megan Hilty and Katharine McPhee played Ivy and Karen, respectively.
Smash only lasted on NBC for two seasons after debuting in 2012. Declining ratings and creative differences behind the scenes led to its demise, but, since debuting on streaming sites, Smash has gained a new following in recent years.
The Smash cast reunited via Zoom on May 20th to watch their 2015 show, "Bombshell: In Concert."
The reunion special aired live on PeopleTV and benefitted The Actor's Fund.
https://www.youtube.com/watch?v=9CzV1_HOf-E
Of course, with Broadway closed due to the coronavirus (COVID-19) pandemic, we'll have to wait to see how it affects the production of Smash, A New Musical. But this sliver of good news is enough to make our hearts sing.