SmartGlamour put on the most diverse fashion show we've ever seen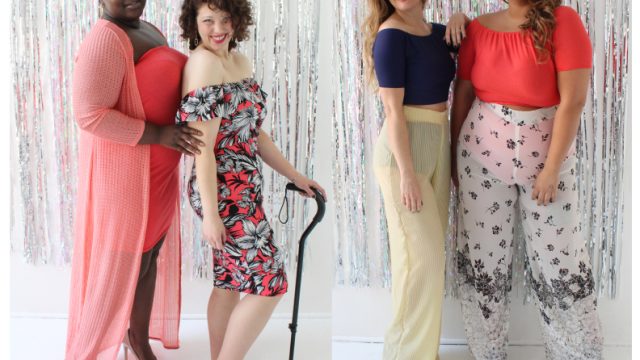 During the latest New York Fashion Week, designers such as Zac Posen and Sophie Theallet made efforts to cast more inclusive runways, but compared to womenswear brand SmartGlamour, they still have a long way to go. The NYC-based, all-inclusive clothing line known for making affordable and customizable pieces, recently showcased their new Spring collection using a highly diverse range of models.
On the day of the presentation, SmartGlamour's founder and designer, Mallorie Dunn, was pleased to find that the house was packed. "This only goes to show the demand for accurate representation in our media, fashion, and advertisements," Dunn told HelloGiggles. "I am beyond grateful." Dunn cast her models using social media with "zero restrictions" on size, shape, height, weight, ethnicity, ability or identity. As far as whether or not she's experienced problems when it comes to casting, Dunn says there is difficulty — only because she wants to say yes to everyone. "In the end, it's all about creating the most diverse group that I can so everyone can find someone to relate to in some way. That's always the end goal," she says.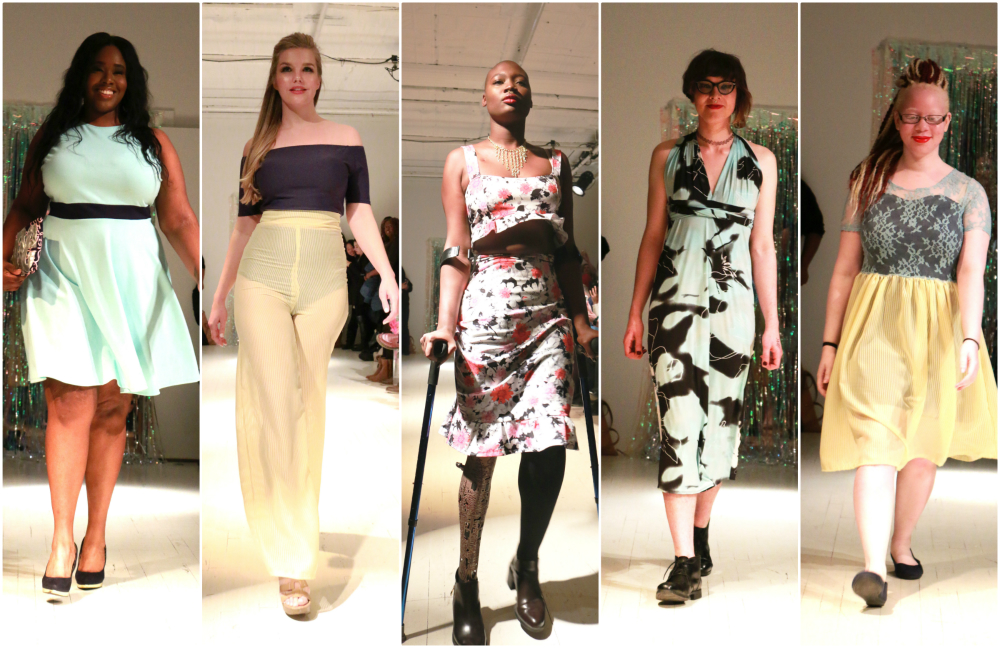 Like Dunn's other collections, she focused on keeping the new styles feminine, minimal and classic. There's off-the-shoulder basic tops and retro matching skirt sets that would make anyone feel like a pinup. "I keep our nod to vintage style but try to make everything modern and fresh," she says. "I wanted to add in some fun new colors we haven't really featured before like coral, yellow, and teal. There's a hint of nautical with some of the navys and whites and I wanted to play with some more sheers than we usually do so I added in a few great chiffon pieces."
"It's really important to me for our clothing to be accessible, but also stay ethical so the designs can never be too complicated, otherwise they'd take longer to produce and therefore need to cost more for the customer." Though the brand makes every piece available in XXS to 6X, the price remains the same regardless of size, avoiding the controversial plus-size upcharging mainstream brands have been guilty of doing in recent years.
As judged by the smiles on the models' faces, the SmartGlamour show was undoubtedly a positive experience for everyone involved. "A magical thing happens when you put a bunch of humans in a room and tell them they are all equally wonderful, worthy, and fabulous — everyone immediately supports and cheers for one another and most of them continue on being friends afterward!" Dunn says. "I actually had a model of mine recently ask if she could start a Facebook group for SmartGlamour models so they could all keep in touch. Creating an empowering, safe, fun environment around fashion, bodies and shopping is another huge goal of mine with this brand."
Check out a video of the whole, amazing show here: