This smart fashion trend for 2017 is an early holiday gift for your wallet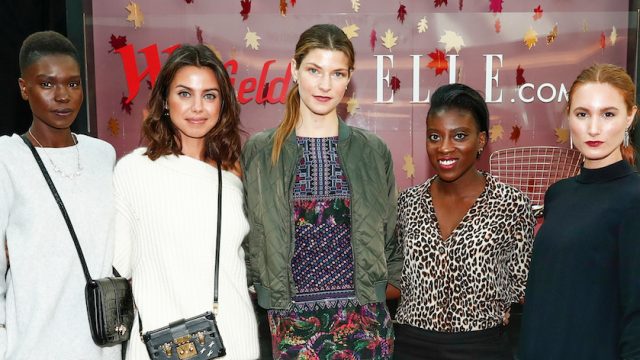 Being fashionable can be expensive. We want to keep up on the trends, but our wallets won't always allow it. That's why we're so excited that seasonless clothing promises to be a trend in 2017. Where fashion has typically followed the season and brands release their collections along those same categories. Now, more and more brands are focusing on pieces that are made to last. They want us to invest in their brands as our new staples, not something to be discarded after a single season. Here are some of the most important elements of the new era of seasonless fashion.
Layering techniques extend the life of warm weather pieces.
https://www.instagram.com/p/BNzEoQ8B6cP
Layer a turtleneck or a long sleeve shirt under your favorite summer dress. Or top it with a sweater for a fun, cozy look.
Mixing seasonal fabrics blends the line between seasons.
https://www.instagram.com/p/BNz6InDj_JI
Knit dresses and velvet shorts are bringing typically winter fabrics out of hibernation. Also, florals are not just for spring. These fashion "traditions" are fading, and we're loving the all-season variety.
A statement coat stands alone as a fashionable piece in cooler weather.  
https://www.instagram.com/p/BK6RxfKDOEH
Seasonless fashion means statement coats are a must. The perfect coat will last you for years.
Wearing socks with warm weather shoes extends their function and fashion.
https://www.instagram.com/p/BM5soAqBsK4
We love fun, fashionable socks, and we love even more that the new trend of sandals or heels with socks.
Designers emphasize see-now-buy-now collections, so there's less delay on runway looks.
https://www.instagram.com/p/BNzoHxeBVhe
More and more designers are making their runway looks immediately available. We don't have to plan for the next season. Instead, we can invest in pieces that will last.
Trends like "slow fashion" encourage us to buy pieces that last.
https://www.instagram.com/p/BN0AK0mASUS
"Slow fashion" is a term to combat "fast fashion" brands that create cheaper and more disposable looks. Slow fashion is meant to be an investment and is often environmentally sustainable.
Try some of these trends to fill your wardrobe with fabulous fashion that lasts.