21 small female-owned brands to support on Women's Equality Day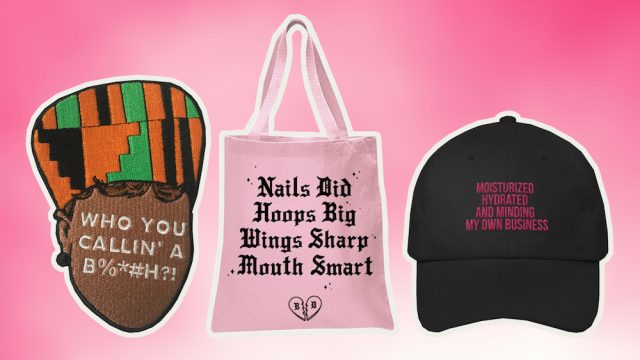 It's Women's Equality Day, and the perfect time to support small businesses owned and operated by women.
Women's Equality Day is celebrated in the United States on August 26th and it commemorates the adoption of the Nineteenth Amendment in 1920, when women were granted the right to vote. (Crazy to think that it wasn't even 100 years ago!)
In celebration of this holiday, we've rounded up some female-owned small businesses to support all year round. Grab gorgeous clothing, cool jewelry, and lush beauty products that weren't made by big, faceless corporations. Why not keep your hard-earned 3/4th (this amount is fewer if you're Black, Latinx, Native Hawaiin, or Native American) of a dollar in the hands of fellow women?
It's especially important to support businesses owned by women of color, queer folks, sex workers, and immigrants. Some of the best plus-size and size inclusive clothing are created by independent companies. Small cosmetics companies truly know the value of using natural and ethically sourced ingredients that are vegan and cruelty-free. Support these brands and know that your money is really making a difference in people's lives!
Check out some of our favorites:
A brand born and raised in L.A., Bella Doña celebrates the strength in Latinx culture, femininity, and the undying bond between homegirls.
Derived from the word "pigmented," the cruelty-free, vegan cosmetics line was founded by two Black women who are dedicated to creating makeup for all skin tones.
The brand's mission is to create a community and to spark a conversation about intersectional feminism. (Also, pizza.)
My Sister was created to empower survivors of sexual exploitation by funding job training and giving them employment opportunities.
Stripper/artist/feminist Jacq the Stripper's hoodie gets straight to the point: give your money to women. (Especially at the club.)
Because not all plus-size swimwear has to "cover problem areas."
If your parents crossed the borders to give you a better life, you better honor them.
The N.Y.C.-based jewelry brand offers delightful items like this lady who's here to #freethenipple.
With imagery that featured Latinx imagery on American denim, the brand celebrates the complexities of belonging to more than one culture.
You've probably seen Creepy Yeha's sexy leather harnesses and bras on Instagram, but the artist offers accessories, too, like colorful phone cases with o-ring hardware.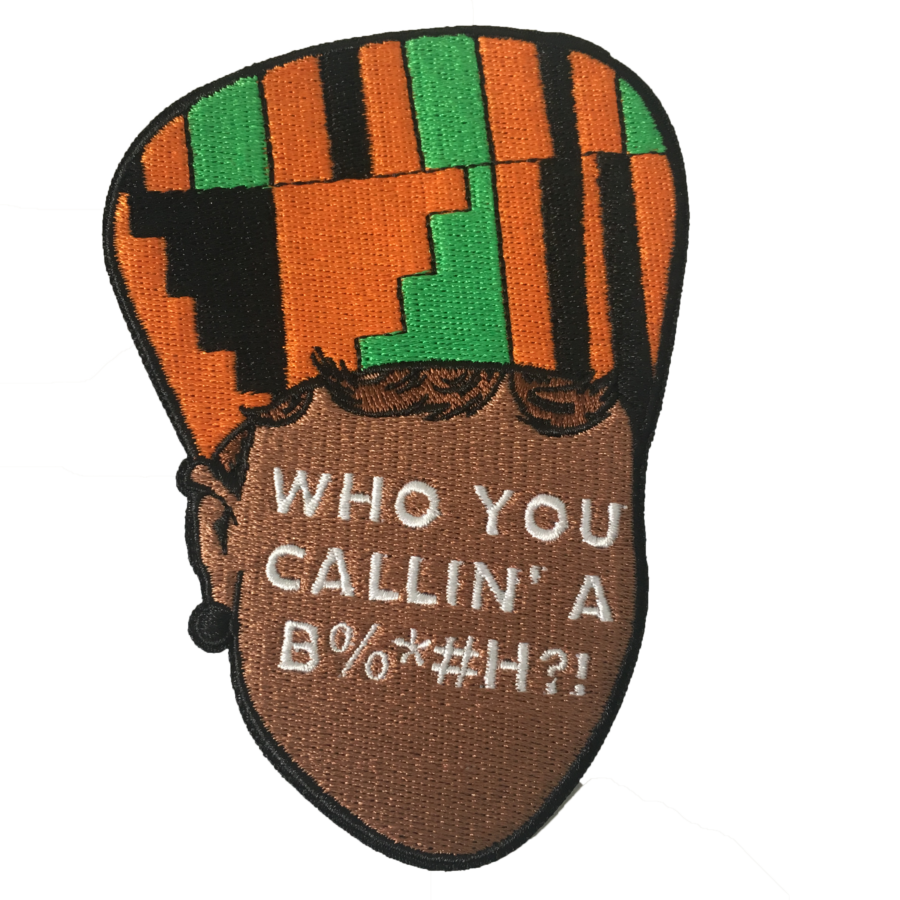 Coloring Pins was created by Essence Hayes to represent the underrepresented (and misrepresented), and "add a bit more color to the pin game."
Tuesday Bassen's quirky illustrations adorn a line of pieces that are available in sizes up to 5X.
Viva La Bonita's tagline says it all: "A Latina lifestyle and apparel brand inspired by the spirit of the women who are fearless."
Wild colors, natural ingredients, vegan, cruelty-free, AND a focus on diversity in beauty? This cosmetics company is setting the bar (pun intended).
Despite the masc name, the elegant and wearable fashion line is designed by sisters Darlene and Lizzy Okpo, who named their company after their father.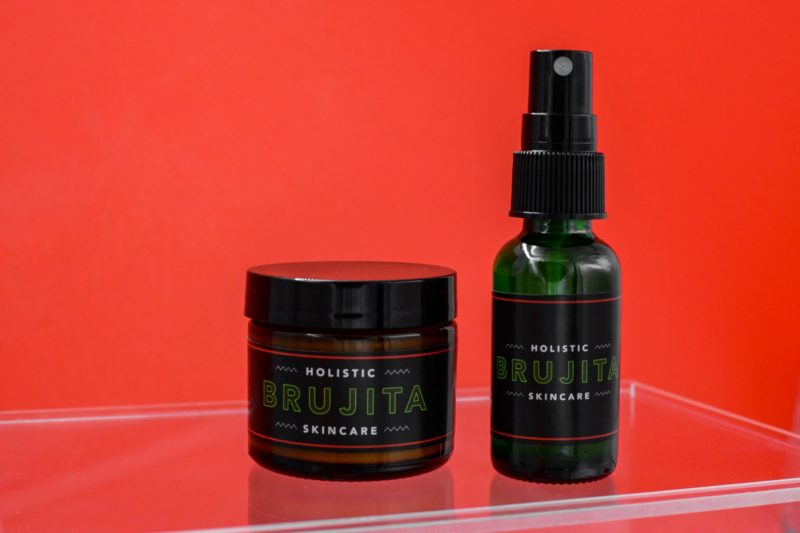 Leah Guerrero is a holistic skin care practitioner, whose travels to Mexico and personal magical journey, inspired the "little witch" brand.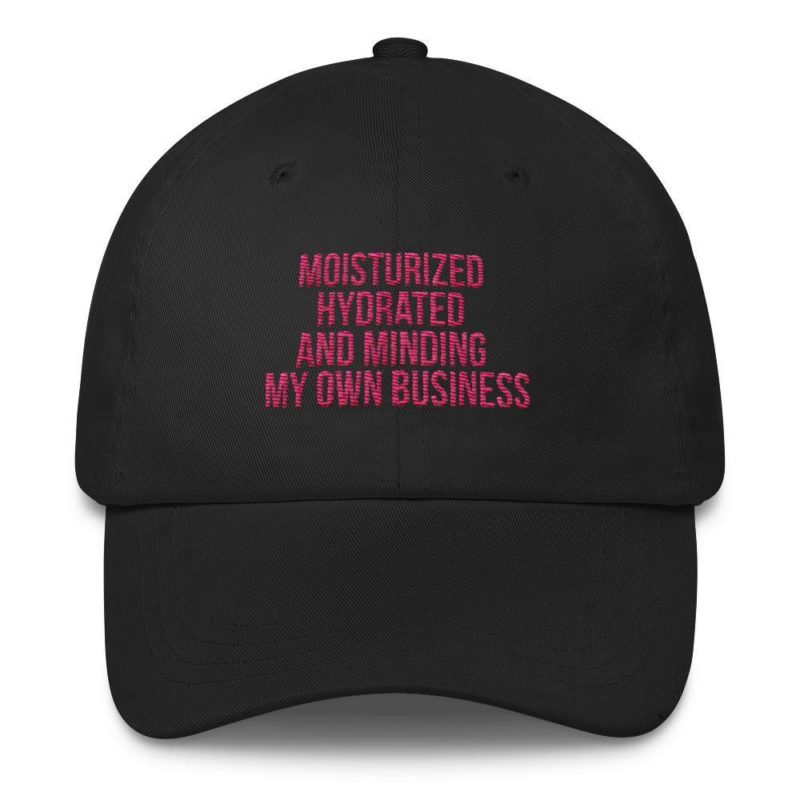 My Pride celebrates the socially conscious Black woman and makes a statement without saying a word.
Jersey girls, Jisely Jimenez asked Lian Amado, dreamed up the clothing brand Su Ella "to keep adding to our list of Latin Legends and to eventually be on it, too. We just want to see more of us when we're talking about history."
The Portland-based brand is designed by Claire Doody, whose plus-size separates feature unexpected textiles and statement-making shapes.
Vive Cosmetics began as a response to a beauty industry that ignored and rejected the Latinx community. The cosmetics brand celebrates a love of beauty and culture with gorgeous shades and lush formulas.
Annie Pham's Brooklyn-based 4-free vegan nail polish line is hand-mixed with rich pigments for unique shades.
Here's to women. No go forth and support!