Here's where you can buy the slip dress Mandy Moore wore on the red carpet
Everything '90s is back with a vengeance and that means one thing. The slip dress that was a staple in everyone's closet is back with a modern twist. Yes, you can still pair your favorite slinky piece with a choker, or you can dress it down. This is a new century, after all, so it's time to see things in a new light.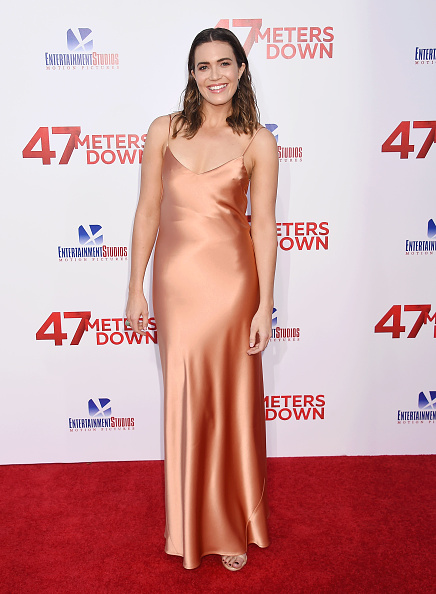 Mandy wore a fiery, golden slip dress with delicate straps and a slight v-neck, and she looked stunning. We love how sleek this piece is, and how the color is so unexpected. It's almost bronze and almost champagne, and reminds us of a golden sunset.
Moore kept this look minimal, wearing only the most delicate of earrings and opting to show off the slightly flared hem of the dress and her matching single-strap heels.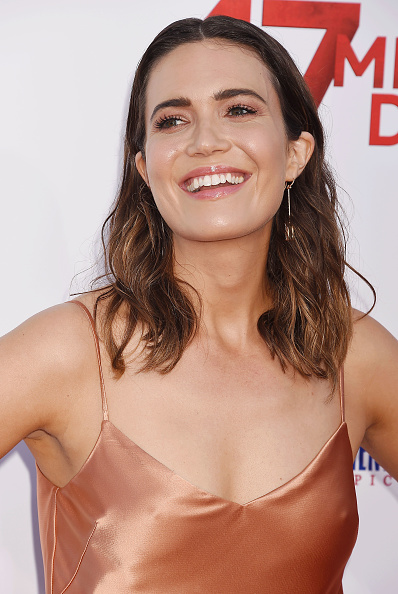 And she kept her makeup on the same page as her dress. Mandy glowed with a subtle peach eye look, bold brows, and a shiny pink lip. With her brown hair in loose, beachy waves, she looked effortless and radiant. This look came together perfectly, and the best part is that it's even easier to recreate. If you're inspired to style your own slip, or splurge on Mandy's, then read on.
Galvan London "Alcazar Dress"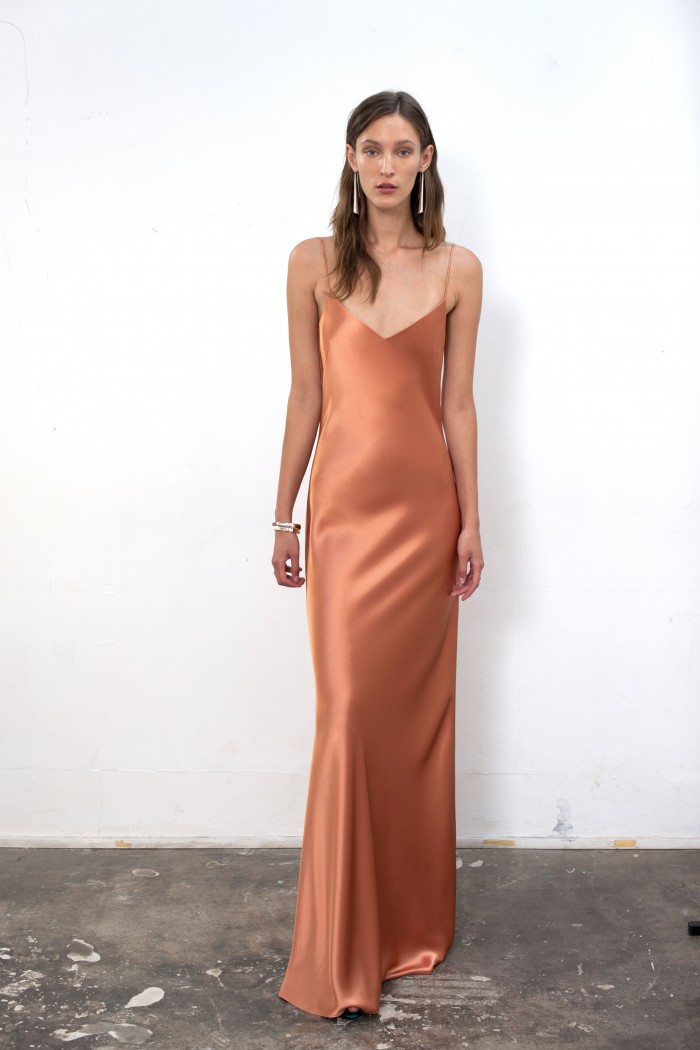 Buy here for $758.57. 
Asos "See You Never" Rose Gold Slip Dress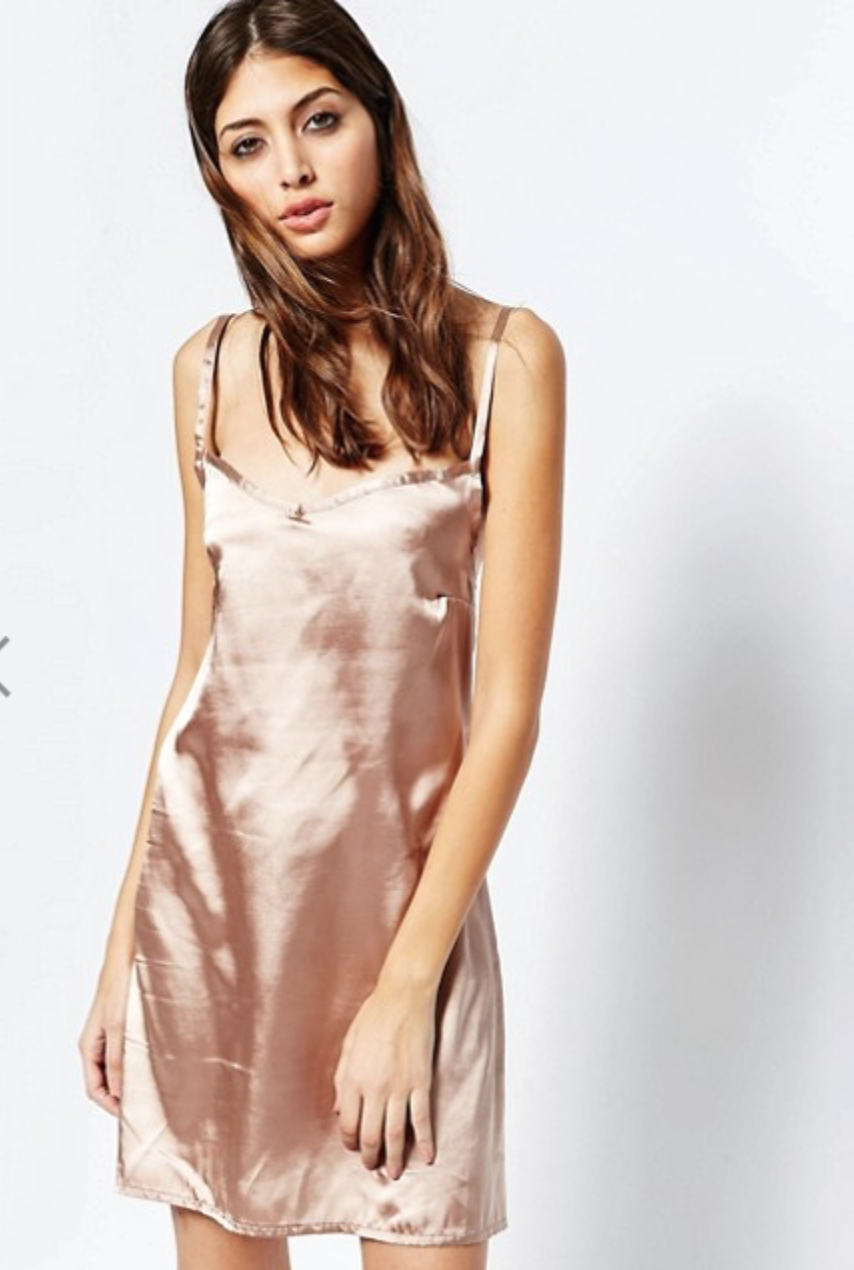 Buy here for $24. 
Forever 21 "Satin Cowl Neck Slip Dress"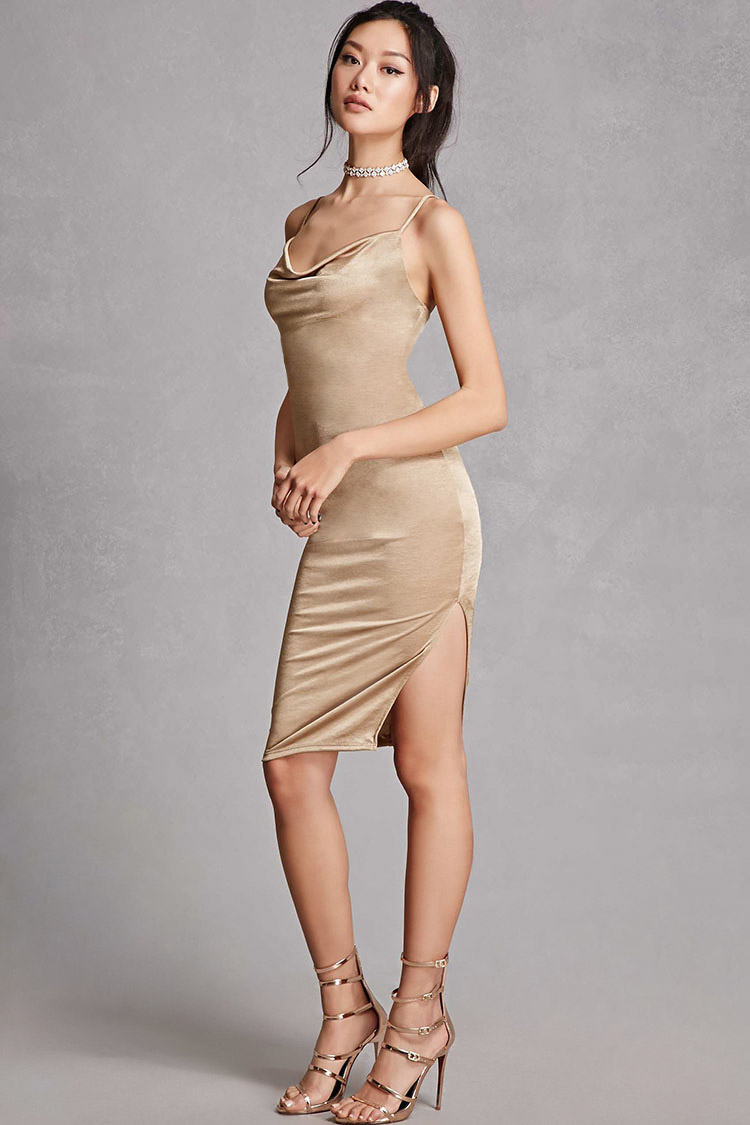 Buy here for $38. 
Time to get your slip on.