Skittles just majorly changed their colors for Pride Month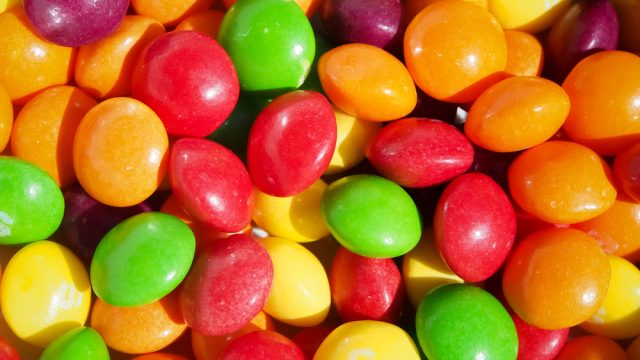 For the second year in a row, Skittles is honoring LGBTQ Pride Month by releasing bags of colorless candy in the United Kingdom. You may have assumed that Skittles was totally prepared for Pride Month, considering the candy is already rainbow-colored. But nope. The company decided to strip its candy of all hue to not compete with Pride.
So instead of tasting the rainbow, you'll be tasting the…? You'll actually still be tasting all the fruitiness, because the flavors remain the same — just more of a mystery in presentation. You know, since they're colorless.
An explanation of why the company decided to create rainbow-less Skittles can be found on the back of each limited-edition bag.
"During Pride, only one rainbow matters. So we've given up ours to show support.
It's a gesture that's being appreciated by the LGBTQ community and its allies, especially since some of the proceeds from sales will go to LGBTQ charities.
https://www.instagram.com/p/BVSll5BgD52
false
Some, however, are accusing Skittles of racism, since the candies are white.
Based on their statement, the company's intention was to represent solidarity with the LGBTQ community by relinquishing its rainbow powers, even if only for the month of June.