Here's How I Update My Skincare Routine to Tackle Summer Breakouts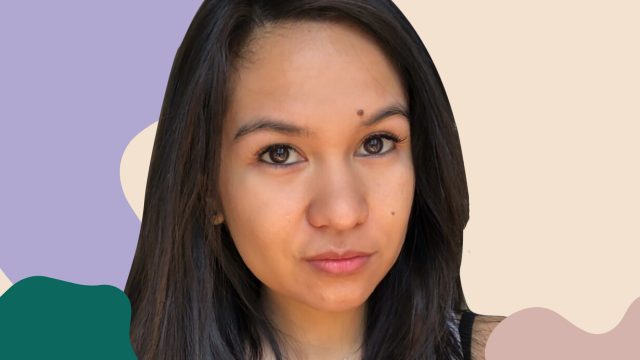 Cleanse, moisturize, sleep, repeat—or not. From the 18-product maximalists to the one-and-done movers and shakers, everybody's skincare routine differs. In A.M. to P.M., we explore the morning and evening routines of people with different skin care concerns, from targeting acne to embracing vegan beauty.
Age: 28
Skin Type: Oily
Skin Concerns: Acne
I have a love-hate relationship with summer. I thrive in dresses, and the sun's warmth makes me a happy human—even just in the confines of my tiny studio apartment while I self-isolate. But that all comes with the hefty price of humidity, annoying mosquitoes, and constant breakouts. My oily skin is no match for this weather, so it's important to curate the right summer skincare routine.
To keep my acne in check, I need to use non-comedogenic products with acne-fighting ingredients. To help me figure out what swaps I need to make and what to look for in a product, I asked dermatologists Y. Claire Chang, M.D., and Rachel Nazarian, M.D. what makes an ideal summer skincare routine for those with oily skin. Here are the products they recommended I use (plus some I already loved).
A.M.
I start my mornings using the Dr. Jart+ Teatreement Cleansing Foam. Dr. Chang says that the best way to prevent clogged pores that lead to breakouts is to cleanse your face in the morning, at night before you go to bed, and before and after workouts. She says oil, dirt, and bacteria can accumulate and lead to inflammation and acne.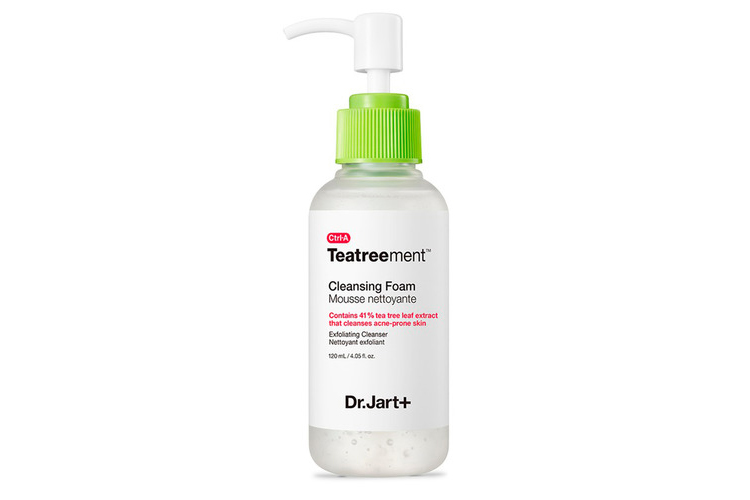 Shop it! $28, sephora.com
"Cleanse your skin regularly to clear out those pores and to allow the skin to breathe," Dr. Chang says. This gel-to-foam cleanser is lightweight and cleans skin without stripping away any needed moisture. It contains ingredients like salicylic acid, tea tree oil, green tea, and aloe vera to exfoliate skin and reduce inflammation.
I then dab on Saturday Skin's Pore Clarifying Toner 10% Glycolic Acid + Pore Control Complex all over my face. It has tea tree oil in it, which calms down any irritation and redness, and glycolic acid to gently lift dead skin cells and give me smooth skin. I've also noticed the appearance of my pores has decreased significantly since I started using this.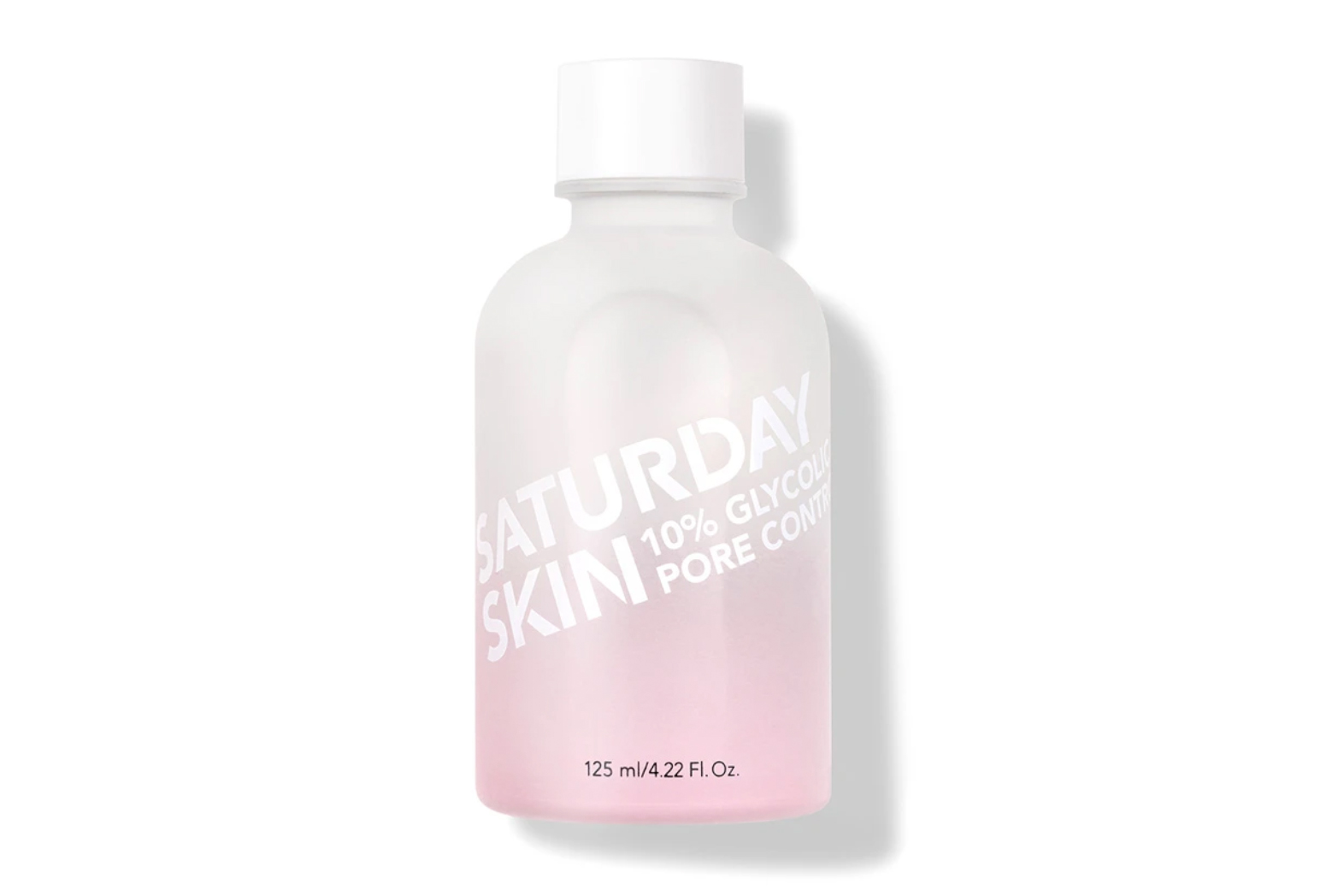 Shop it! $30, sephora.com
Next, I use the Differin Acne Treatment Gel. I've written about this so many times that people think I'm sponsored by them (for the record, I'm not), but nothing keeps my skin as clear as this adapalene-based treatment. It uses retinoids, derivatives of vitamin A that decrease inflammation, and Dr. Chang says to look for retinoids like adapalene and tretinoin to control excessive oil production and reduce inflammation. She explains that because retinoids normalize skin cell turnover, they prevent pores from clogging and help keep skin clear. Lastly, Dr. Chang says to use products with benzoyl peroxide to decrease inflammation and fight acne-causing bacteria. I like to use this gel all over my face; it keeps my skin smooth.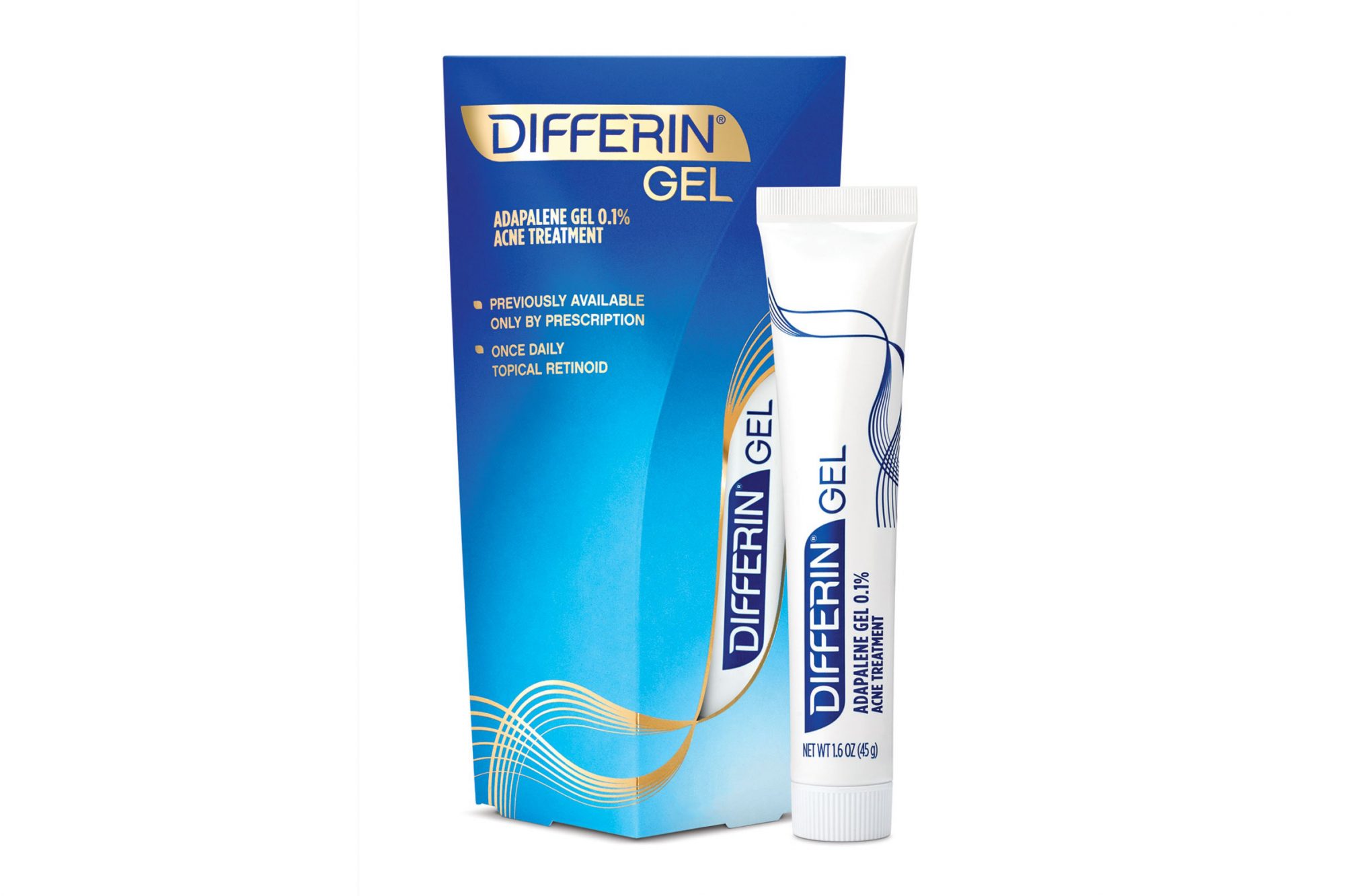 Shop it! $11.66, amazon.com
I lock everything in with Korres Pomegranate Pore Blurring Gel Moisturizer. It contains pomegranate extract, salicylic acid, and willowherb extract to remove dead skin cells and minimize the appearance of pores. It goes on super lightweight and feels cooling on the skin, too.
The last step in my morning routine is sunscreen. Sunscreen is always important, and it's vital to keeping skin clear. Dr. Nazarian says that it's best to avoid direct sunlight when possible, and if you can decrease exposure to ultraviolet light (from computer screens and phones), you'll find that your acne marks won't last as long as they typically do. I like to use the Supergoop! Unseen Sunscreen SPF 40. Its gel consistency is lightweight and blends in seamlessly on my skin. It even gives me a little bit of dewy complexion.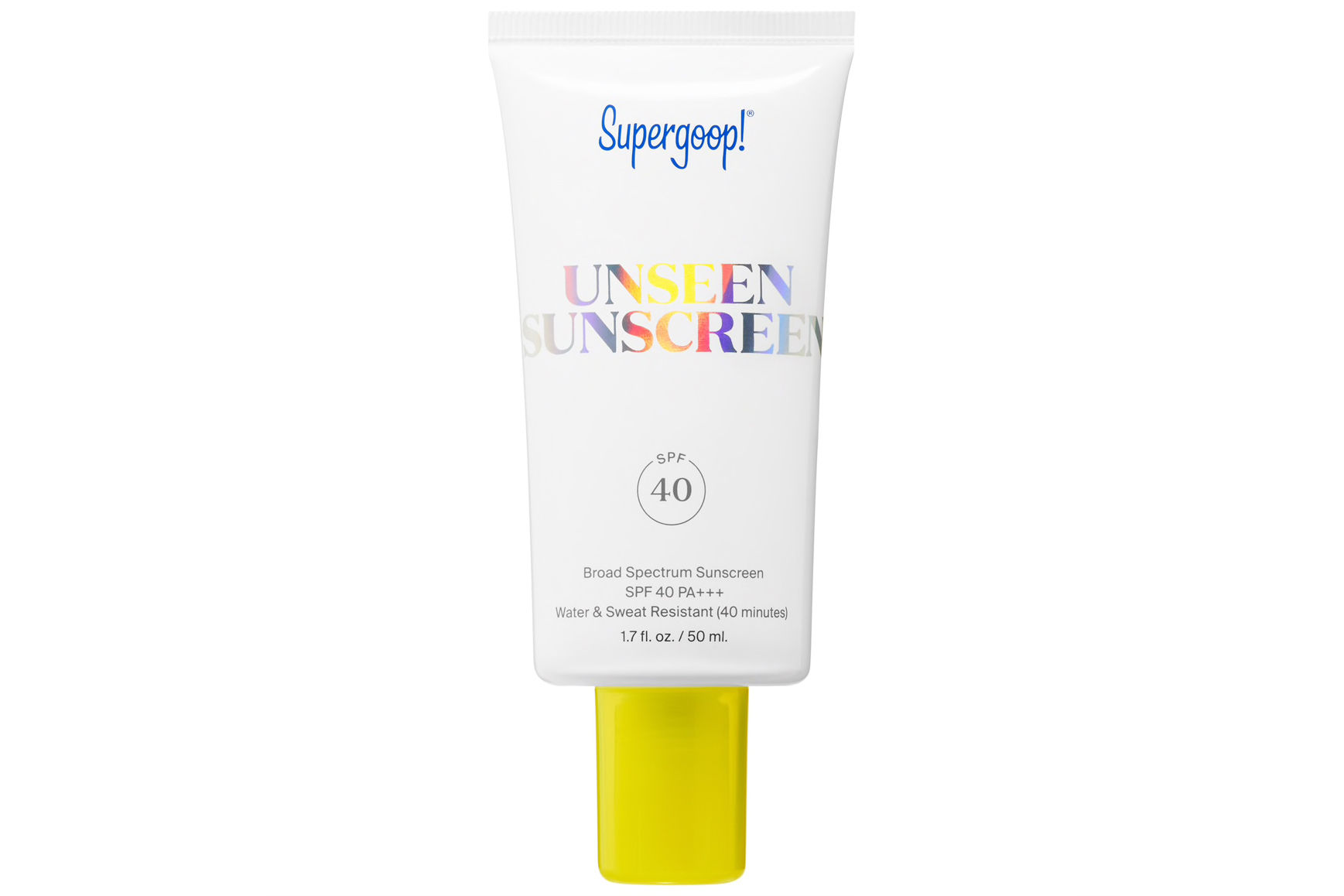 Shop it! $34, sephora.com
P.M.
An increase in humidity and heat results in a surge of breakouts because our oil glands start producing more oil than before, and for people with oily skin, that production can go into overdrive and cause breakouts. Dr. Nazarian suggests looking for ingredients that target oil glands and decrease oil production to prevent breakouts.
I look for skincare products with the three most common acne-fighting ingredients: salicylic acid, retinoids, and benzoyl peroxide. These are key to keeping your skin clear and smooth, but they all do different things. Dr. Chang says that if you're looking for something to remove dead skin cells and prevent future breakouts, salicylic acid will penetrate pores to unclog them and can be used alongside other acne treatments.
At night, I use the same cleanser and toner that I use in the morning, and I switch out the Differin Acne Gel for Biossance's Squalane + 10% Lactic Acid Resurfacing Night Serum. Dr. Nazarian says anything oil-based can increase the risk of blocking pores. This serum has a light feel that quickly absorbs into the skin, and since it's made with lactic acid and squalane, it gives skin a gentle exfoliation.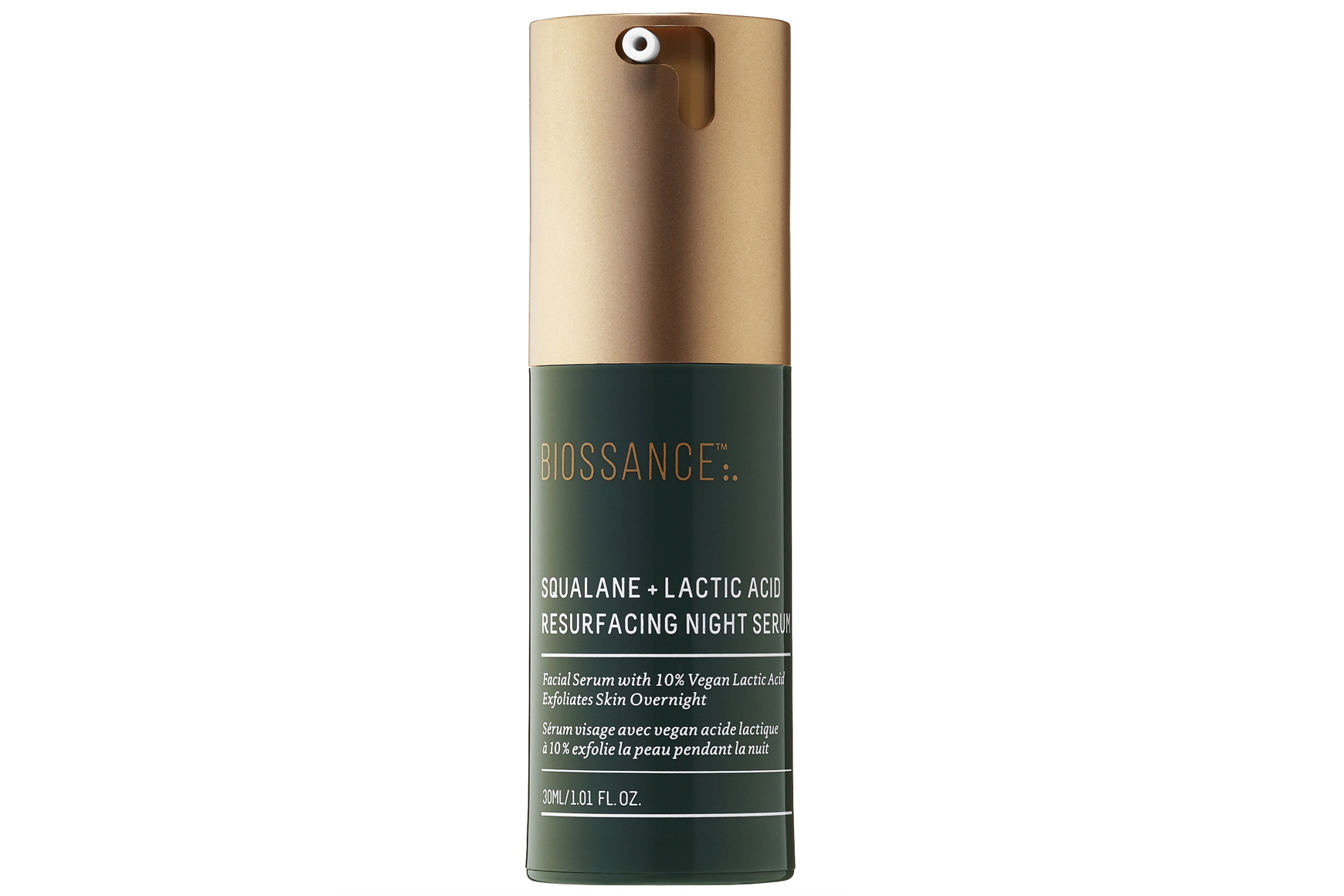 Shop it! $62, sephora.com
For budding, painful acne, I like to use acne patches overnight. My favorite is ZitSticka Killa. Each patch contains microdart technology that gently penetrates large blemishes with acne-fighting ingredients, like salicylic acid and tea tree oil. Getting those skincare ingredients directly to the pimple helps decrease its size overnight and speed up the healing process. I put one on before I go to bed, and when I wake up, the blemish is nearly gone.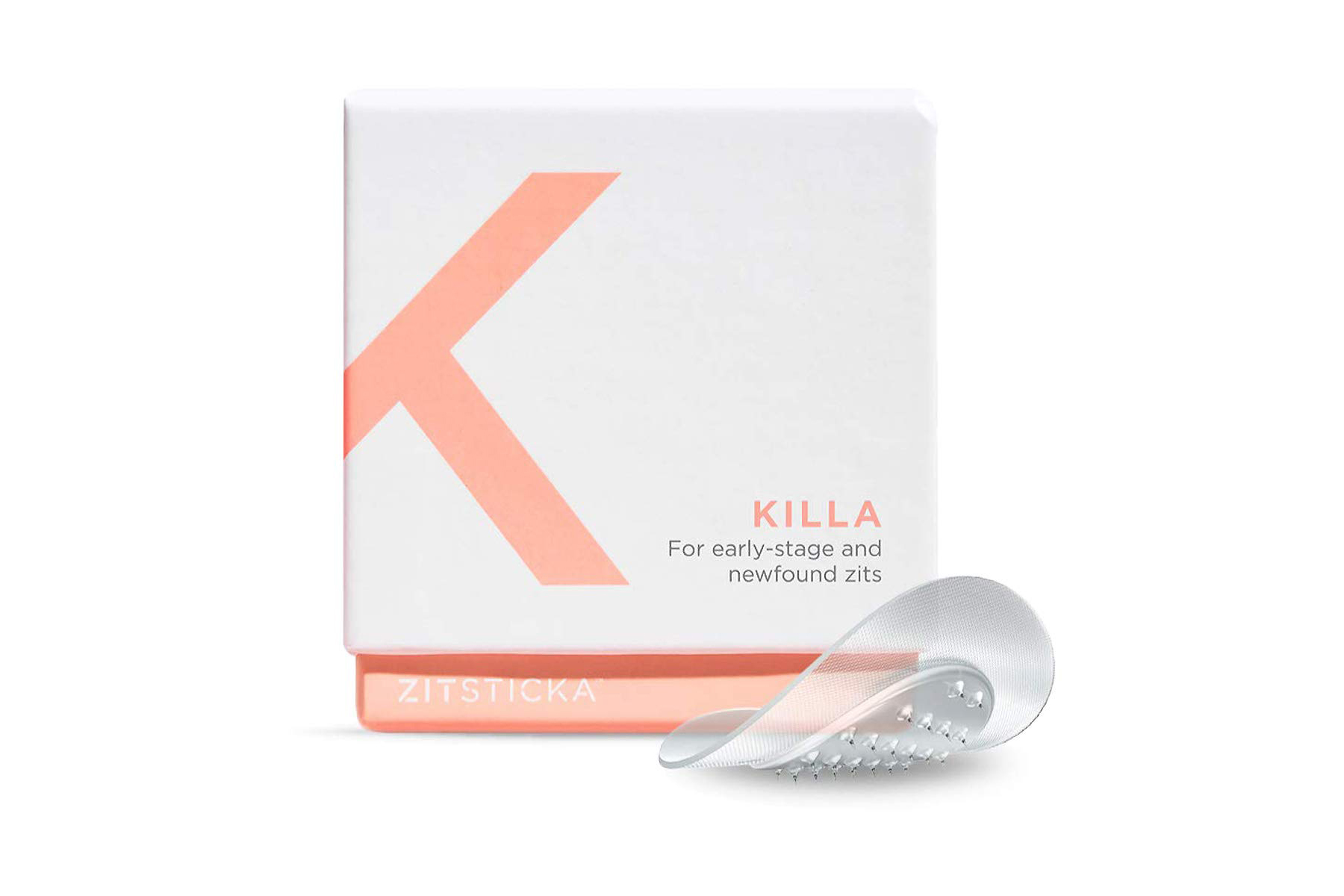 Shop it! $29, amazon.com
I lock everything in with the same Korres moisturizer before going to bed. Even though this is a lot of steps, the products don't feel heavy on my skin when layered on; promise. I try my best to keep this up regularly (some nights are just easier than others), and it keeps breakouts to a minimum.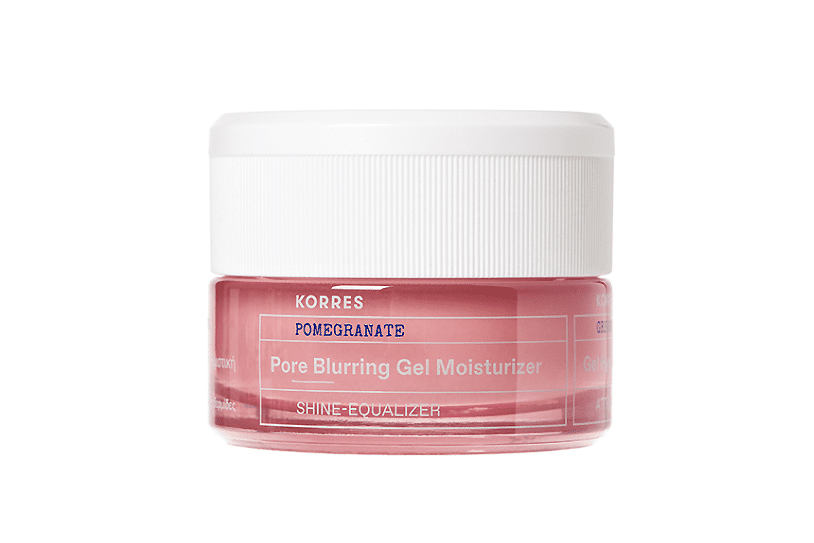 Shop it! $36, sephora.com
These products make the ideal summer skincare routine for oily skin—now the only thing I really need to worry about is those pesky mosquito bites. Any and all recommendations on how to prevent those are welcome.