Is Your Skin Purging or Just Breaking Out?
Dermatologists explain how to identify and treat purging skin.
Ever heard the phrase "it gets worse before it gets better?" When it comes to skin purging, it couldn't be more true. If you've ever tried a new skincare product in hopes of a clearer complexion only to find that your skin is exploding with acne a few days later, you might be experiencing skin purging. 
The term "purging" is often used to refer to increased acne breakouts in response to a product or procedure. "To understand purging, we have to understand how breakouts form in the first place," explains Chicago-based dermatologist Caroline Robinson, M.D., founder of Tone Dermatology. "The earliest type of acne bump, the micro-comedo, forms after dead skin cells and sebum fill up a pore. Certain skin active ingredients and procedures can cause an increase in skin cell turnover that brings these clogged pores to the surface, also known as purging." This process is necessary, however, as it allows the spots to clear away more quickly than they otherwise would have.
What's the difference between skin purging and having an acne breakout? 
Deciphering the two can get a little confusing. Purging refers to a type of breakout that is reactive to something that's been applied to the skin or done to the skin. There are many other reasons that we can break out in acne bumps: comedogenic products, genetics, diet, stress, and more, all of which is different from purging.
"Purging and an acne breakout, for any other reason, will look exactly the same. The difference is often in the events leading up to the breakout and sometimes in how long the breakouts last," explains Dr. Robinson. "The breakouts from skin purging are short lived and typically resolve in a few weeks." 
While it may seem and appear the same as breaking out, a skin purge is actually causing acne symptoms that were already forming under the surface to come up sooner than without the specific skincare product that's causing the skin purge. "Acne is an inflammatory skin condition of the hair follicle involving excess oil (sebum), debris, dead skin cells, and bacteria," explains Manhattan-based dermatologist Melissa Kanchanapoomi Levin, M.D., founder of Entière Dermatology. "Breakouts that last longer than four to six weeks are likely not due to a purge alone, but rather the ingredient may not be the right one for your skin and/or it may be acne rather than a skin purge. If there are pimples in new areas that are not common for your acne breakouts, it may not be due to skin purging."
Which ingredients might cause skin purging?
There are multiple ingredients and procedures that might be contributing to a big skin purge. Retinols, or vitamin A derivatives, are the most common topical skincare class of products that causes purging. "While inflammation associated with the 'retinization period' more often results in redness, dryness, and scaling, it is not uncommon to also experience a worsening of acne," says Birmingham-based dermatologist Corey L. Hartman, M.D., founder of Skin Wellness Dermatology. 
Chemical exfoliants, like alpha and beta hydroxy acids (AHAs and BHAs), and in-office peels can also transiently cause the skin to purge as well. "Laser resurfacing procedures, like Fraxel, and even aggressive microdermabrasion can cause skin to purge, depending upon what active ingredients are incorporated into the treatments," says Dr. Hartman. "Fraxel is my favorite resurfacing laser due to its ability to provide many different skin benefits and low downtime, but it causes purging so frequently that I routinely start oral antibiotics after the procedure as a preventative measure."
What should you do if your skin is purging? 
"Patience is a virtue"—another phrase to consider when dealing with skin purging. "The purging effect is a temporary and often necessary side effect to see the skin benefits from the active being used," says Dr. Robinson. "Slowly introducing the new active into your routine and ensuring that your skin is moisturized can often allow your skin to adjust better to the symptoms." All your skin goals are on the other side of consistency, according to Dr. Robinson. 
Skin purging is a good sign that the skincare is effective and skin cell renewal is actually occurring, according to Dr. Levin. "Be patient and continue with gentle cleansing, moisturizing, and sunscreen," says Dr. Levin.
Unfortunately, the only way to avoid the purge is to not use retinol, chemical exfoliants, lasers, or any other products or procedures that might cause a skin purge. "While you can't necessarily avoid the purge, you can take measures to mitigate its effects," says Dr. Hartman. "Oral antibiotics, topical anti-inflammatory creams, a gentler cleansing regimen, and sunscreen can help to get you over the line and closer to your skincare goals." Now, if you can't live without retinol or chemical exfoliants, consider trying products that have a gentle formula with a lower concentration of retinol or BHAs/AHAs. You won't be completely avoiding a purging period, but the purge might not be as severe.
Product recommendations for when your skin is purging:
1. A gentle cleanser: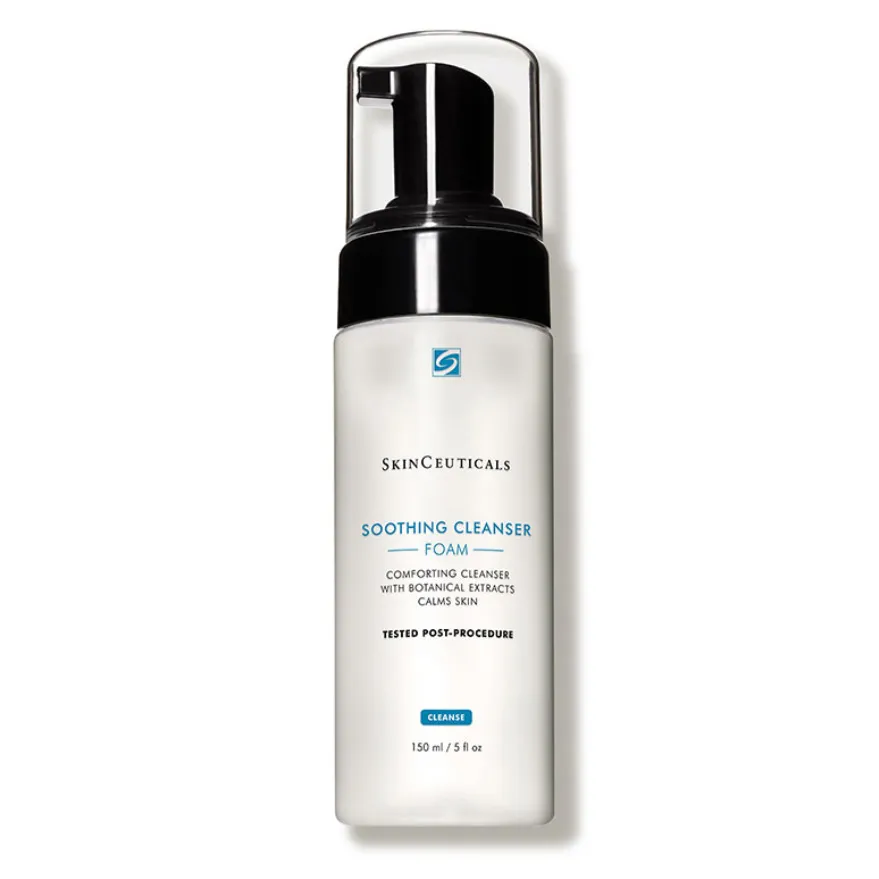 SkinCeuticals Soothing Cleanser
$$35
Shop it
Dermstore
"This foaming cleanser feels like lotion but also lathers well, providing a fresh, clean feel, unlike most gentle cleansers," says Dr. Hartman.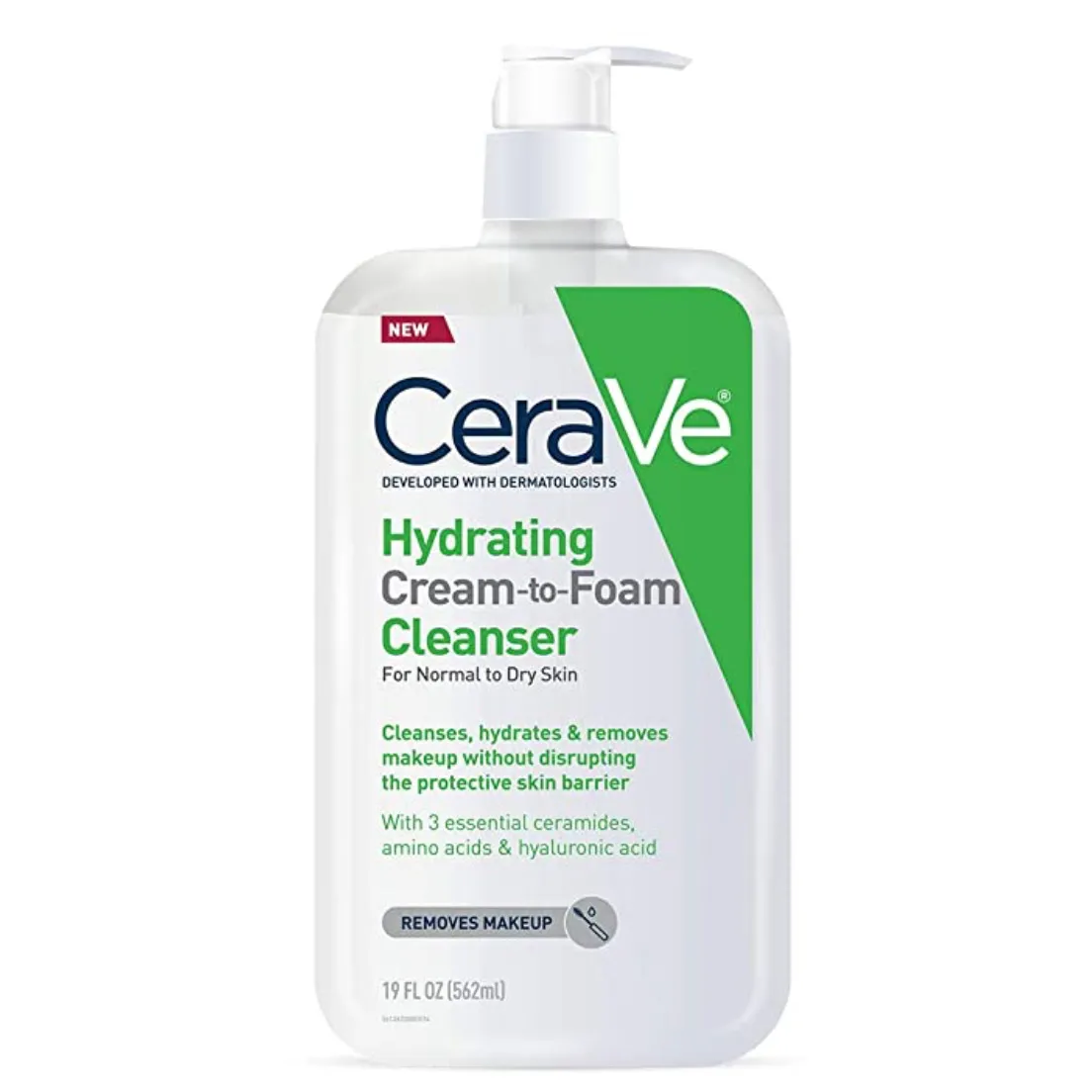 CeraVe Hydrating Cream-to-Foam Cleanser
Shop it
Amazon
"I love the CeraVe Hydrating Cream-to-Foam facial cleanser as it contains three essential ceramides, along with hyaluronic acid, to hydrate the skin while you cleanse," says Dr. Robinson.
2. A powerful moisturizer: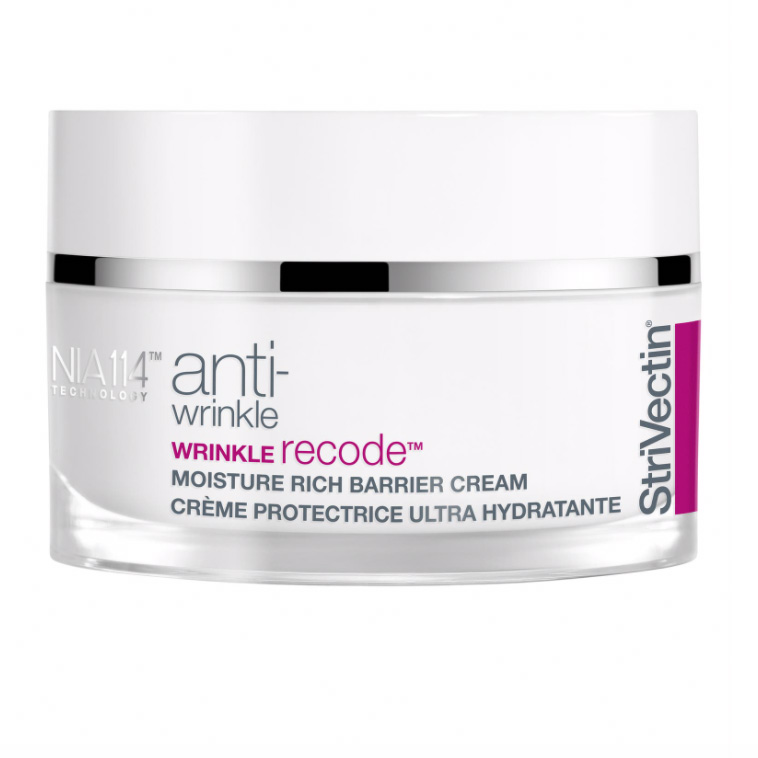 StriVectin Wrinkle Recode Moisture Rich Barrier Cream
$$119
Shop it
Ulta
"When looking for a proper moisturizer, it's important to prioritize fortifying and promoting a healthy skin barrier—with ingredients including ceramides, fatty acids, and lipids to mimic the skin barrier as well as vitamin B3, like Strivectin's Wrinkle Recode Moisture Rich Barrier Cream," says Dr. Levin.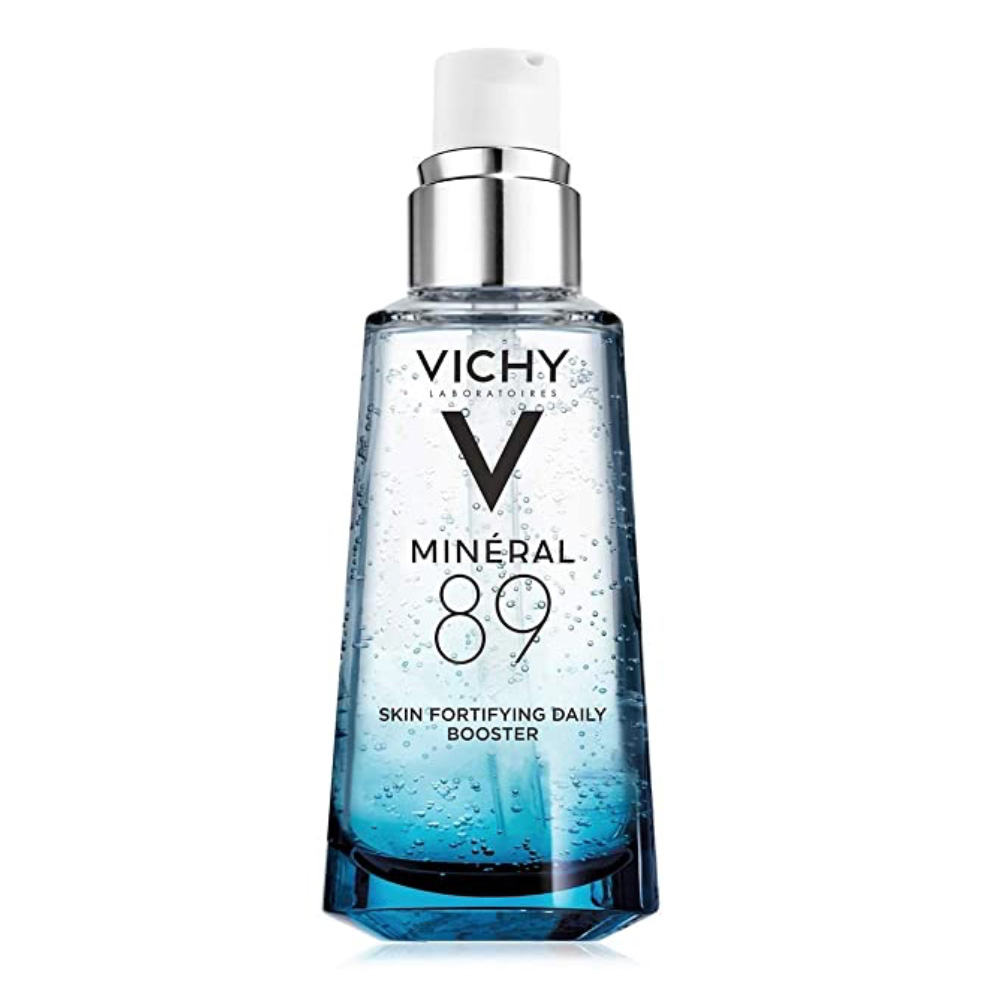 Vichy Mineral 89 Hydrating Hyaluronic Acid Serum
Shop it
Amazon
"Vichy Mineral 89 is a great economical hydrating serum that packs the power of Vichy Volcanic Water and concentrated hyaluronic acid," says Dr. Hartman. 
3. A (very) gentle retinol:
SkinBetter AlphaRet Overnight Cream
$$125
Shop it
SkinBetter
"The SkinBetter AlphaRet Overnight Cream is my go-to retinol for those who are purging, have sensitive skin, or need a step down from a more potent retinoid or retinol," says Dr. Hartman. "It contains retinoid and glycolic acid, but it's packaged in a moisturizing lotion base that makes it tolerable for even the most sensitive people. It also contains a mix of antioxidants to add another layer of anti-aging effect."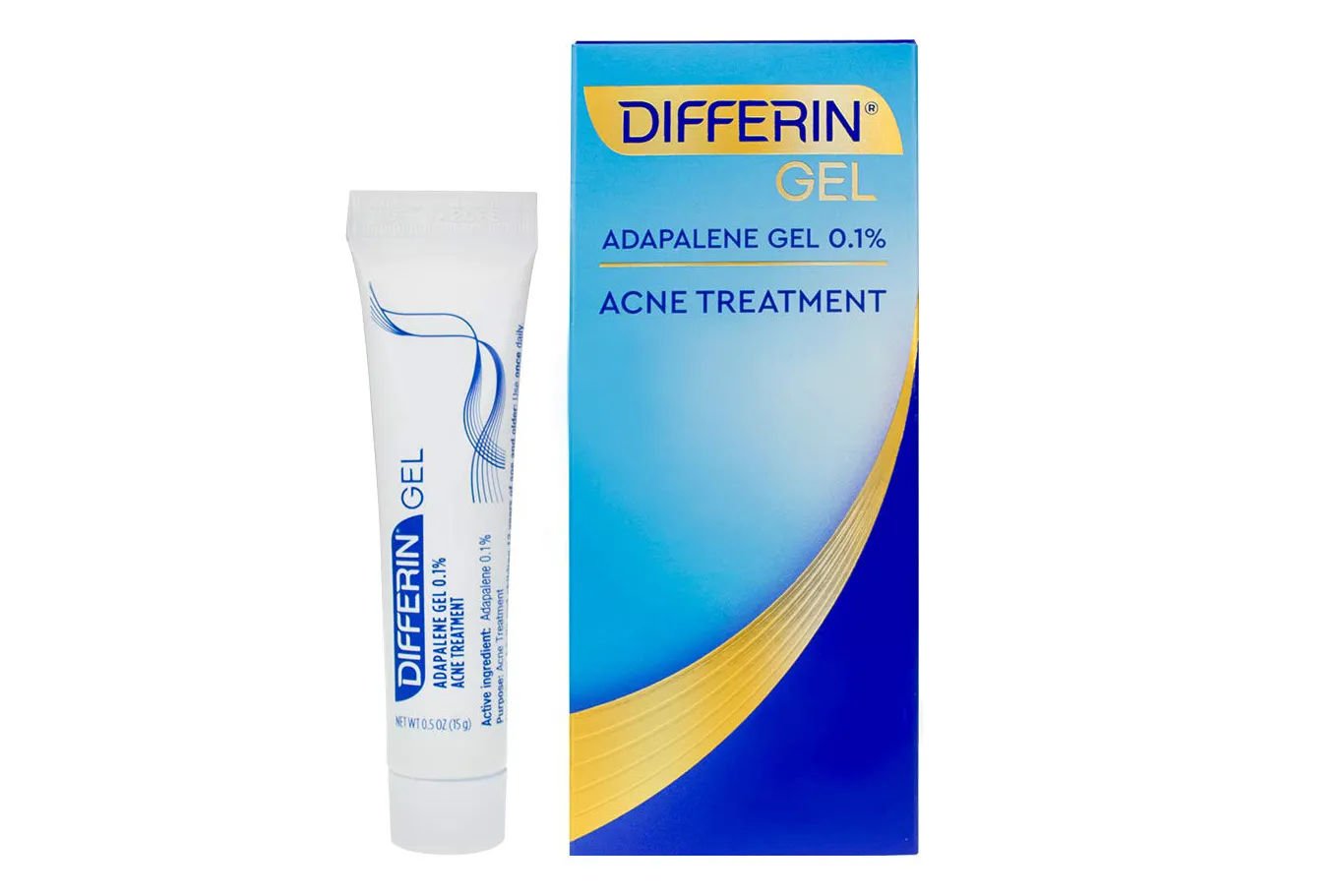 Differin Adapalene Gel
Shop it
Amazon
"Adapalene 0.1% gel (formerly prescription-only but now available over the counter) is the mildest of the prescription-strength retinoids," says Dr. Robinson. 
4. Protective sunscreen: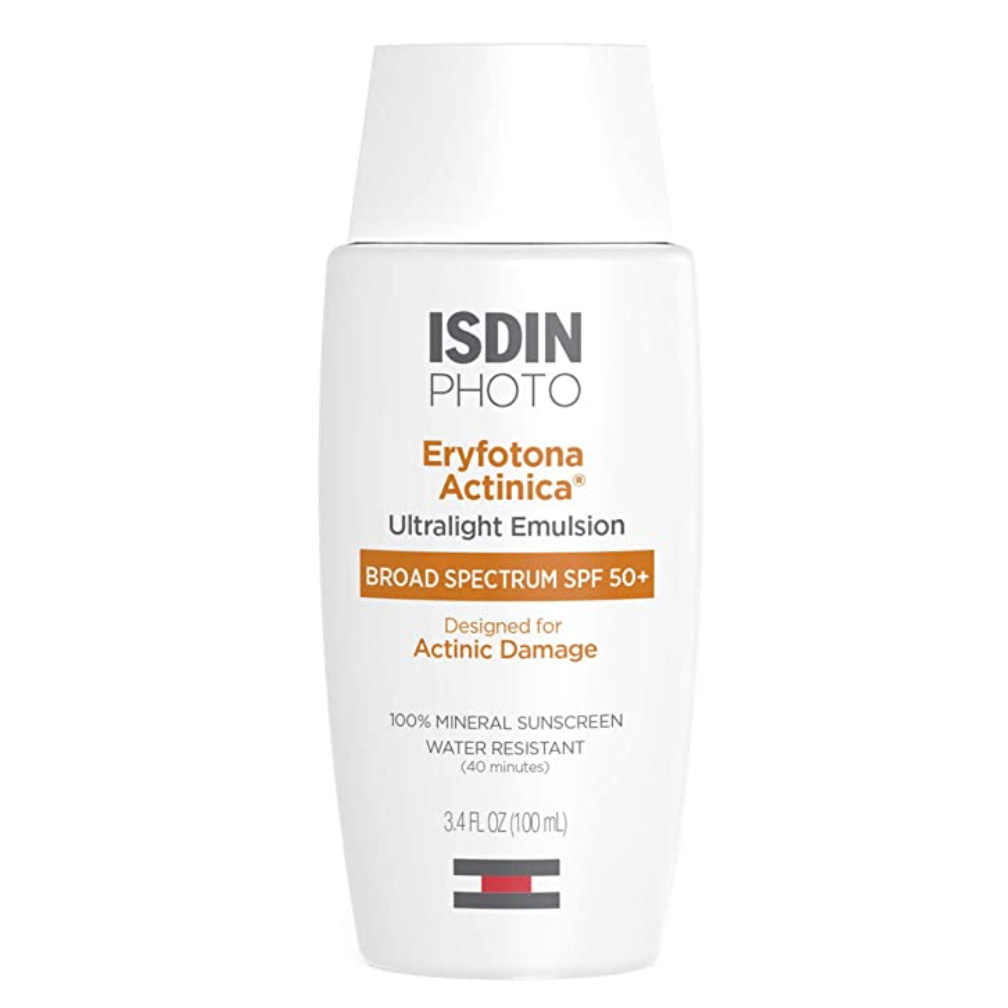 Isdin Eryfotona Actinica Mineral Sunscreen SPF 50+ Zinc Oxide
Shop it
Amazon
"Those who are acne-prone or have sensitive skin can occasionally notice breakouts when using chemical sunscreens," says Dr. Robinson. "Mineral sunscreens, like the Isdin Eryfotona Actinica, can be helpful in those instances."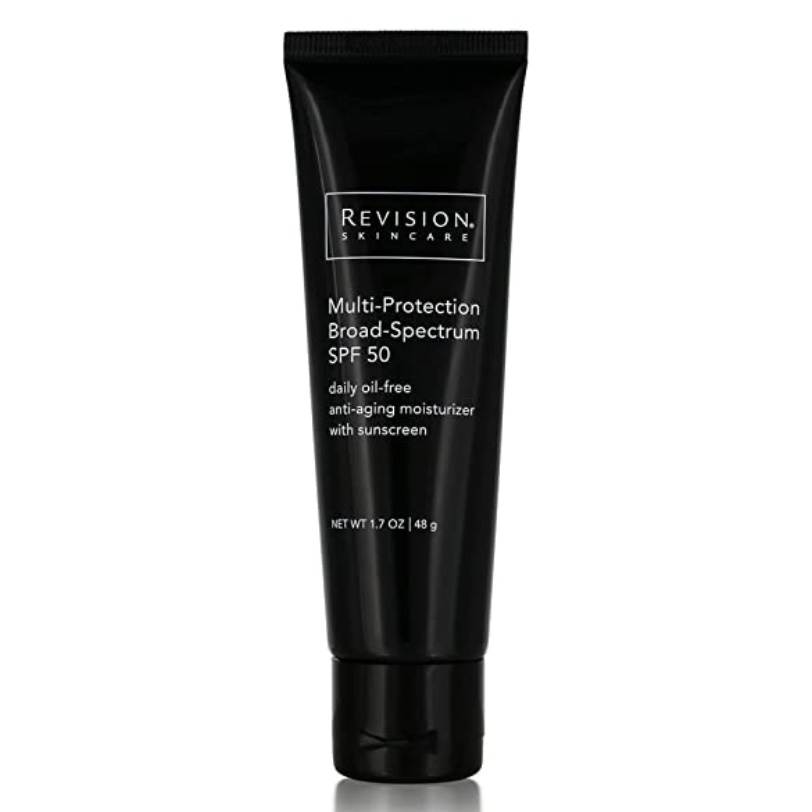 Revision Skincare Multi-Protection Broad-Spectrum SPF 50
Shop it
Amazon
The Revision Skincare Multi-Protection Broad Spectrum SPF 50 is oil-free and contains peptides and green tea to help soothe irritated, purging skin," says Dr. Hartman. "It also contains the It ingredient of the moment, squalane, to provide moisture as it protects."