These 15 skin care products are under $20 — and they actually work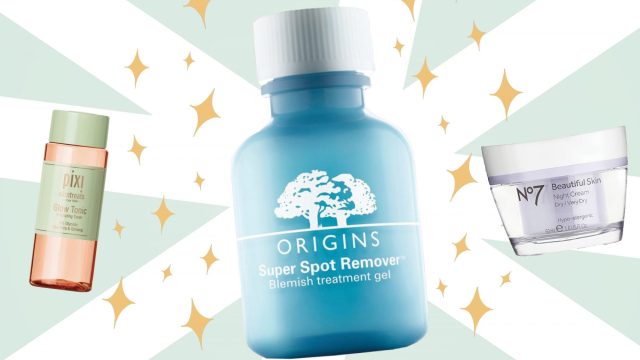 If there's one thing makeup artists, dermatologists, and beauty enthusiasts can all agree on, it's how gosh darn important skin care is. Skin care is the foundation of the beauty world. It's the basic calculus to our quantum physics. Treating your skin well not only boasts a long list of makeup application benefits, it has the power to really make you feel good about yourself.
With this in mind, I looked deep inside myself and inside the beauty stashes of my closest gal pals to round up the 20 most vetted and worshipped skin care products under $20.
1Pixi Beauty Hydrating Milky Mist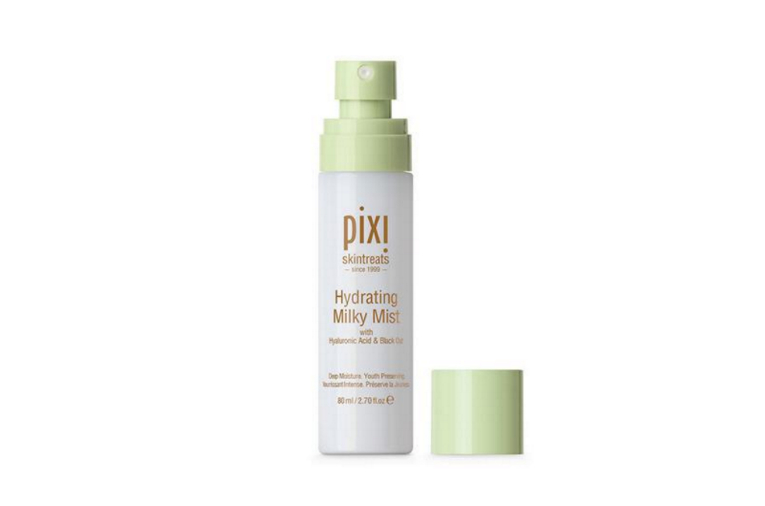 This is one of my holy grail skin care products. I have very dry skin, so I always find it challenging to find an affordable product that can really hydrate my skin. This product delivers a fine mist to the skin and I use it both under my makeup and in my nighttime skin care routine after I cleanse. I've gone through at least three bottles of the stuff. It's a game changer.
Find it here for $15.00. 
2No7 Beautiful Skin Night Cream For Dry/Very Dry Skin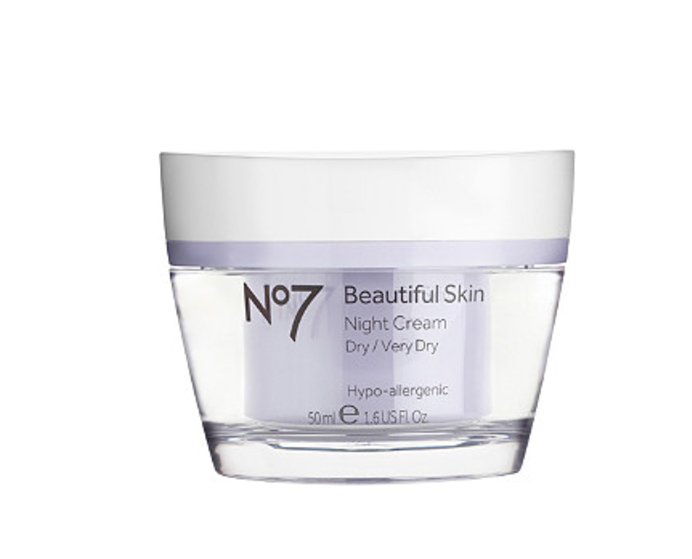 This was my number one night cream for years. It's very thick — they have versions for both normal and dry/very dry skin, and it's one of the only products that ever quenched the insatiable thirst of my face. It's affordable, effective, and it smells super good.
Find it here for $14.99. 
3Aquaphor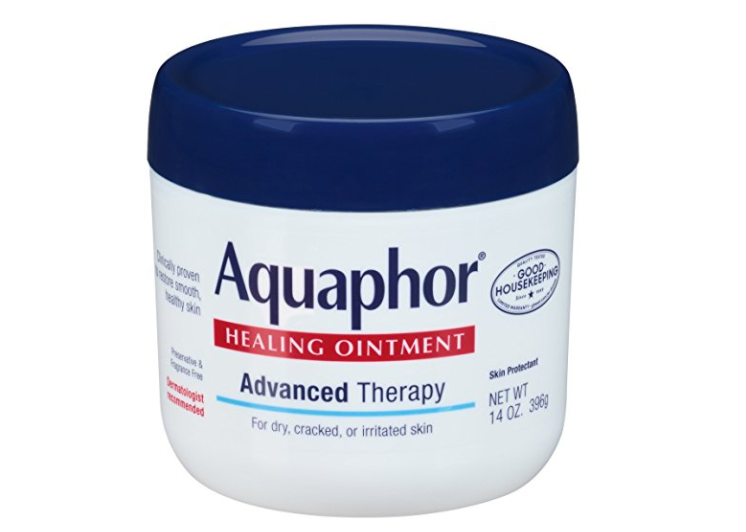 I dare you to find a list of affordable skin care products that doesn't mention Aquaphor. If I was on a deserted island and could only bring two things, they would both be Aquaphor. It's an all-purpose ointment (like Vaseline, but without the weird smell), and it works EVERYWHERE.
In the winter, I slather this stuff all over my face and wake up with perfectly hydrated skin. It's non-comedogenic, and it works great for lips, cuticles, elbows, and anywhere else that needs some deep hydration. You can use it to create a natural highlight on your cheekbones, or even mix it with makeup to give your products a glossy effect!
Find it here for $12.10.
4Ultrabland by Lush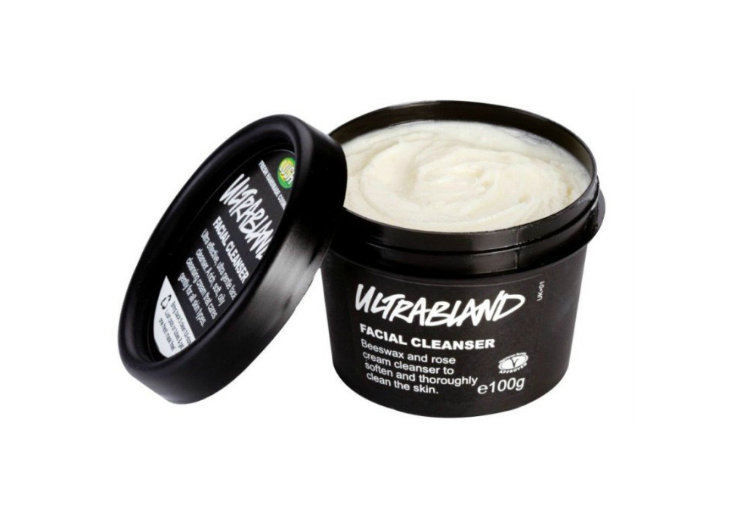 "I was on Accutane (the most intense acne medication notorious for drying skin) for 8 months and didn't experience a single flake because I relied on Ultrabland. It's my most-used beauty product. I can count on it to completely balance my skin, whether that involves evening out skin oil or moisturizing dry spots. It's my skin's reset button!
I use it morning and night with a warm washcloth, and I will even use it before I apply makeup. I recommend actually going with the smaller size because it is good for traveling (under 3 oz) and you can do a lot with the small stackable tubs afterward. Ultrabland is life!" — Maggie D., NYC
Lush describes Ultrabland as a "thick, rich emulsion of essential oils, honey and beeswax that removes makeup and daily grime with a quick swipe." 
Find it here for $18.95.
5Cetaphil Gentle Skin Cleanser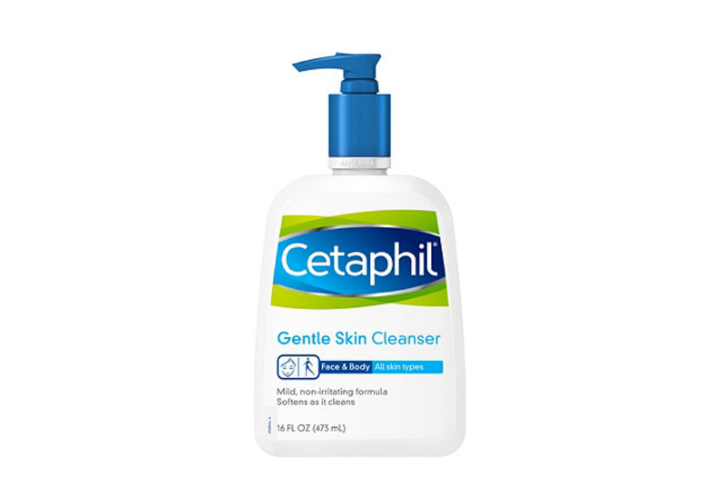 "Cetaphil is the first product I was introduced to by my mom. Every dermatologist raves about it and I've been using their cleanser for years. It's super gentle and gets my makeup off and leaves my skin feeling fresh. It's the one product I never switch up." — Gabriela H., Los Angeles
This is a great facial cleanser for anyone with sensitive skin. It's a foaming, scentless cleanser that won't clog your pores, and it's great for anyone with combination or oily skin.
Find it here for $7.99.
6SheaMoisture SuperFruit Complex Hand & Body Scrub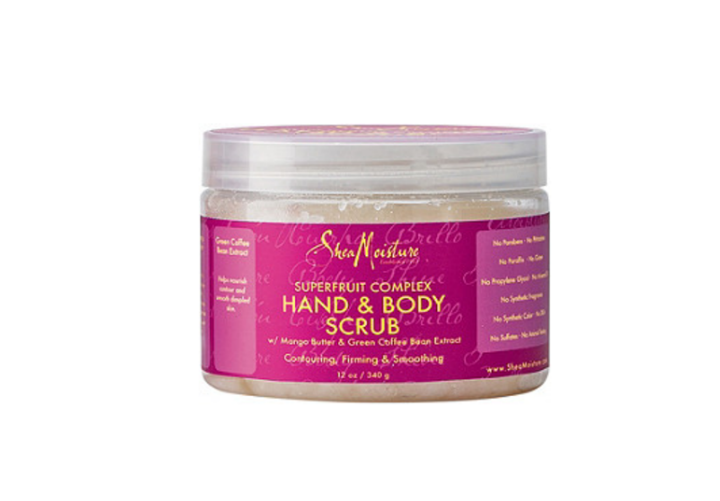 I'd been on the hunt for a good all-purpose scrub for years when I stumbled upon this product. It is no joke the greatest scrub to ever exist on planet earth. It's a sugar-based scrub infused with mango butter and coffee extract, and it has a serious grit to it which makes it SO SATISFYING to use. This stuff will get rid of all of your dead skin, and it leaves your skin feeling super moisturized.
Find it here for $11.99. 
7Boscia Sake Brightening Hydrogel Mask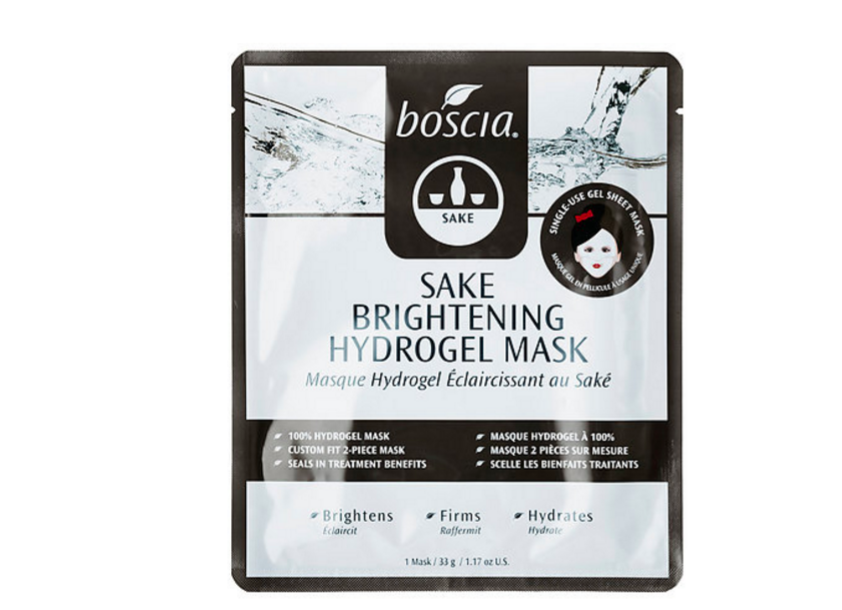 In case I haven't gotten the point across by now, I have the world's driest skin. I discovered this mask while watching an episode of RuPaul's Drag Race, which in my opinion is one of the greatest places to get beauty advice. After watching Alyssa Edwards and Miss Fame use this before their makeup application, I knew I had to try it.
It's a super jelly and wet sheet mask that you just unwrap and let sit on your skin for 15-20 minutes. I rub in the excess serum when I'm done and my skin feels plump and hydrated for DAYS. Thank you, Ru!
Find it here for $8.00. 
8. Carmex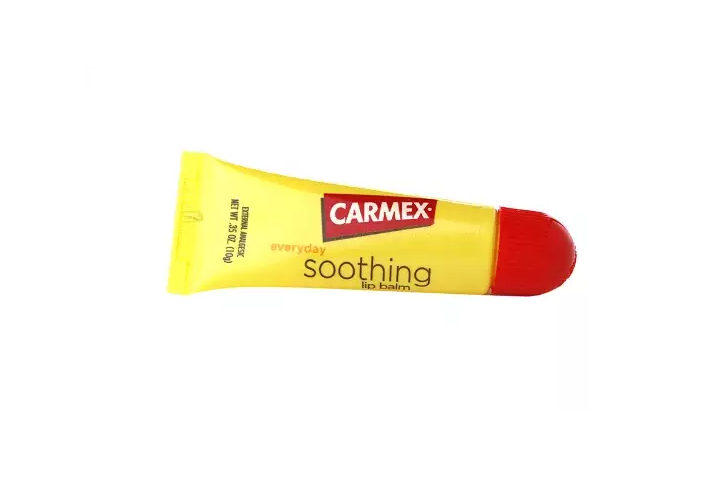 This stuff has been around for years. I've used it since probably the sixth grade, and it's still my favorite lip balm. It's got a strong medicated smell, which I personally adore, and it really heals and soothes dry lips. You can even use it around your nose when you have a cold to prevent dryness and soothe those sinuses.
Find it here for $1.59. 
9Pixi Beauty Glow Tonic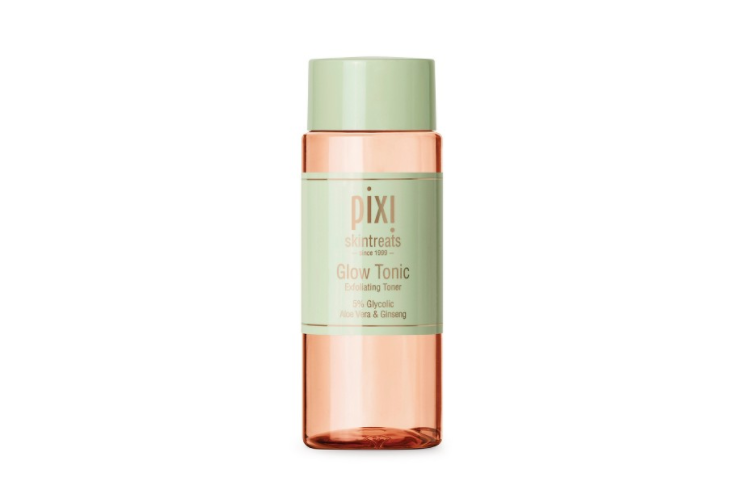 This is a cult product I've been hearing about ever since I joined the online beauty community. It's an acid-based toner and does wonders for brightening dull, dry skin. It's definitely one of the most cost-effective products on the market, in terms of active ingredients and payoff.
I apply this with a cotton pad after cleansing my face, but before applying my serums and moisturizers, and can really see an immediate difference in my skin's texture and brightness. I actually find that this works really well as a spot treatment for mild acne, too!
Find it here for $15.00.
10Aztec Secret Indian Healing Clay Mask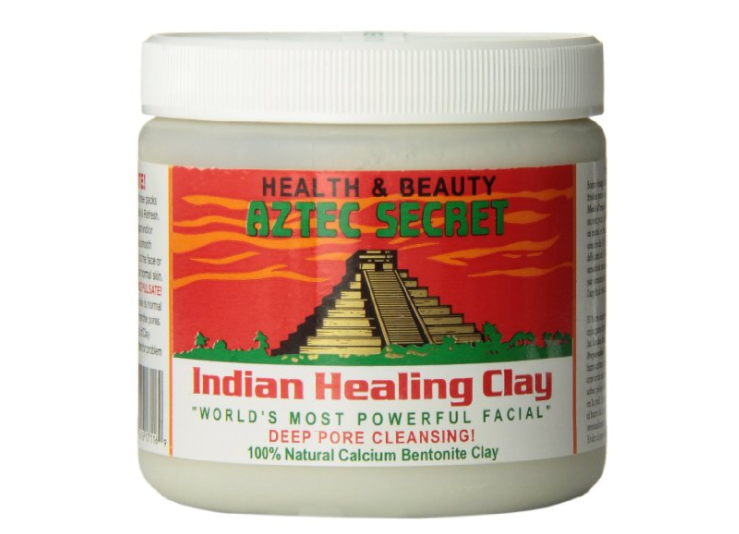 "This mask is super cheap, but so heavy-duty. I like when you can feel a mask working while it's on your face and I immediately notice the difference! It could be a little drying if you're already dry, but it works great on my combination skin. Super affordable and effective. I love it!" — Ava F., Boston
You can literally buy a pound of this stuff for just about $10. It comes as a powder, and you mix it with water (or apple cider vinegar) and apply it all over your face. It's a great clarifying mask for oily or combination skin, and it's so satisfying to watch it dry.
Find it here for $11.45.
11Clinique Pep-Start Quick Cleansing Swipes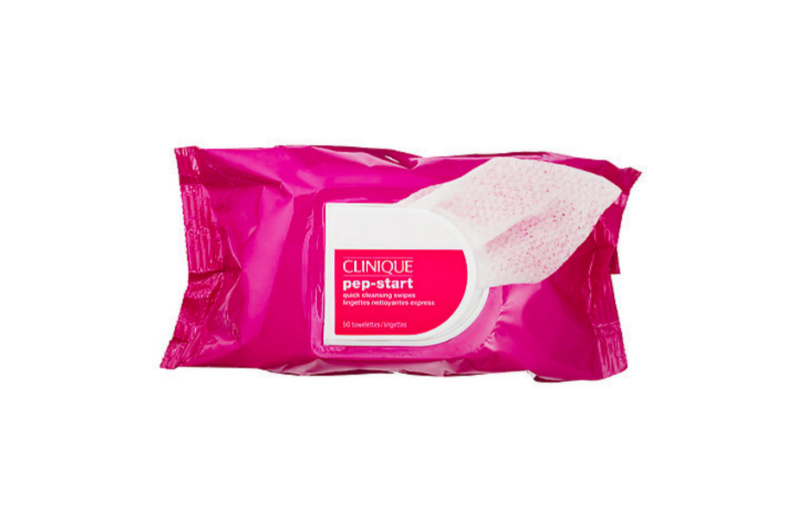 These are definitely my number one makeup wipe recommendation. These babies remove makeup super well and leave a really fresh feeling to the skin. On those days when you just can't be bothered to wash your face, these get the job done. They're thinner and a little more exfoliating than other wipes I've tried, so I feel they give a really thorough cleaning to the skin. Plus, they come in a pack of 50, so they last forever!
Find them here for $14.00. 
12Cerave Moisturizing Cream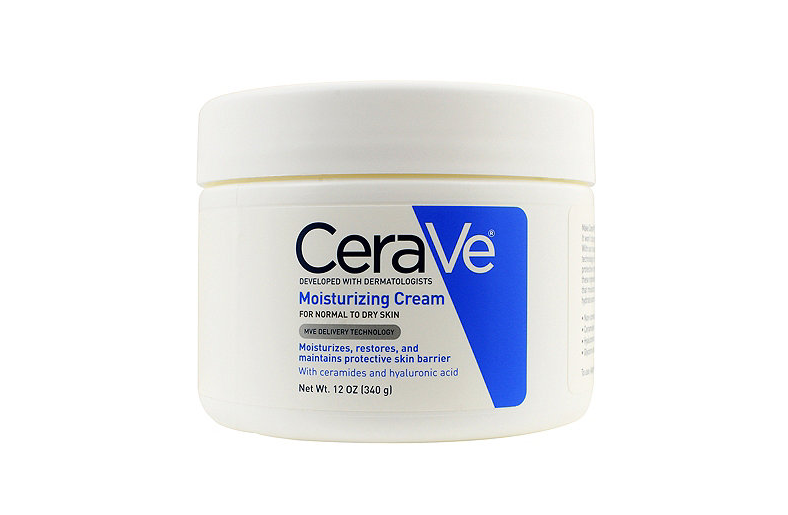 "This is the only stuff that kept my face from peeling off while I was on Accutane. You can use it for your whole body, and it absorbs super quick with no greasy slick after. And you'll feel smooth as a dolphin after using it!" — Alex H., Los Angeles
This is another product that makes the top ten lists often, and for good reason. It's a simple, classic moisturizer that works on the face and body, and it's super affordable.
Find it here for $15.99.
13Garnier SkinActive Micellar Cleansing Water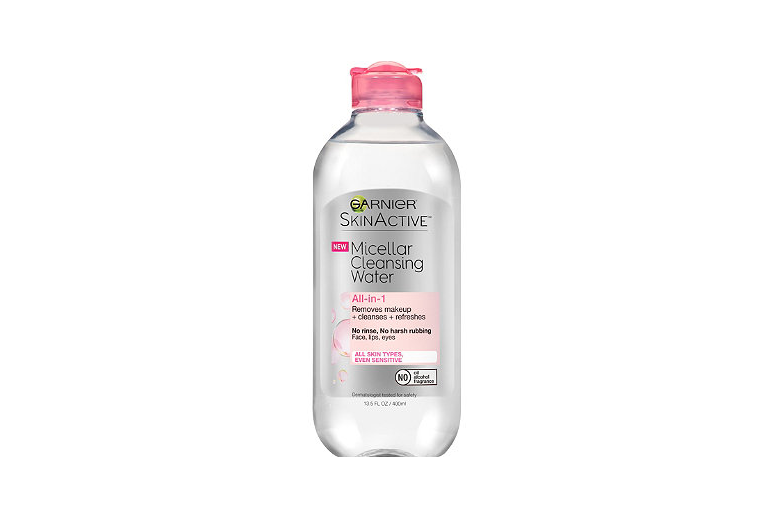 If you're looking for a super effective, easy makeup remover, this is the one. This stuff is super affordable and one bottle lasts me a few months easily. Sometimes I use this to clean my skin (rather than using an actual cleanser), and it works perfectly! Unlike other makeup removers, micellar waters don't leave that greasy feeling behind, and they make your skin feel super fresh.
Find it here for $8.99. 
14Origins Super Spot Remover Acne Treatment Gel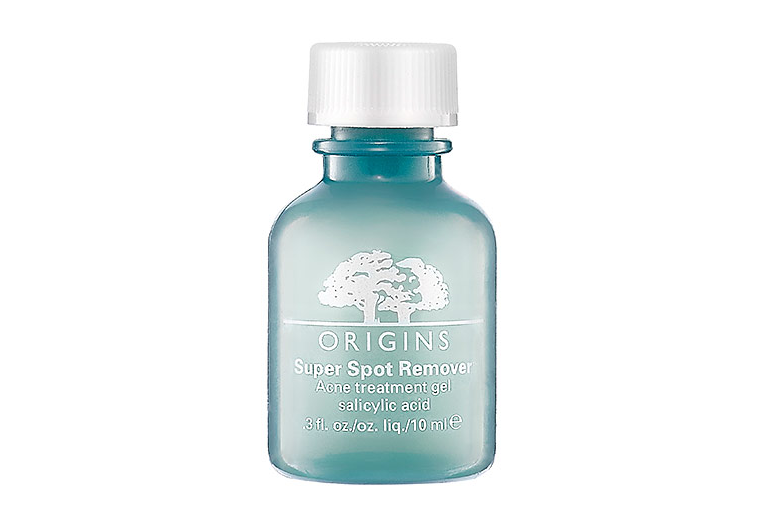 I used to be a spot-treatment non-believer, but this product works wonders. It's a salicylic acid-based gel treatment meant to attack acne and reduce the appearance of spots. I dab a bit of this on my blemishes at night and wake up to find them seriously minimized. Holy grail status.
Find it here for $16.00.
15Noxzema Classic Clean Original Cleansing Cream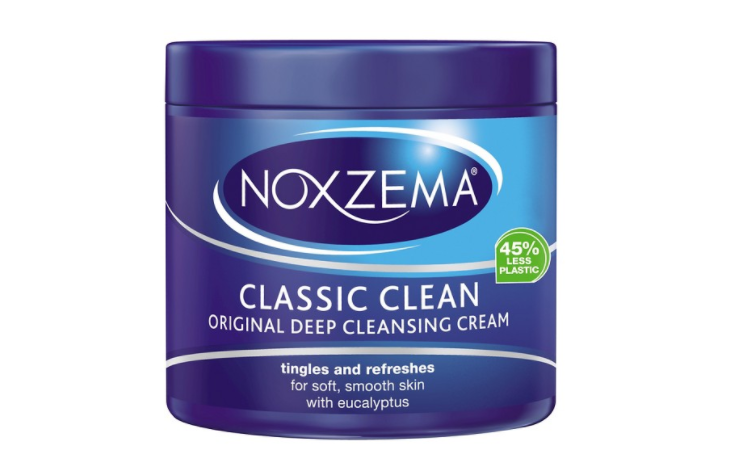 "Noxzema-lovers have a rabid loyalty to the iconic blue-jarred cream that's a cleanser, makeup remover, and sunburn soother. With a smell and 'crunchy' texture that's completely unique, Noxzema aficionados savor its clean, crackly feel and swear it staves off pimples, blackheads, wrinkles, and any other complexion calamities you'd like to avoid. It's especially great in the summer when you're feeling sweaty and greasy — one wash with Noxzema and you'll feel and smell clean as an ocean breeze. This is definitely a brand that needs a reinvigorating marketing campaign, and would have been the perfect assignment for Mad Men's Peggy Olsen, who I'm sure was a fan." — Mary L., Atlanta
This cult-classic hasn't made it back into the medicine cabinets of millennials, but it totally should.
Find it here for $3.97.
Got a good rec we missed?
HelloGiggles has been nominated for the Webby Awards in FOUR categories! Yay! We would love it if you voted for us:
HelloGiggles in the Mobile Sites & Apps – Lifestyle category. Click here to vote
HelloGiggles in the Websites – Lifestyle category. Click here to vote
When You Suck At Eyeliner in the Social – Culture & Lifestyle (Video) category. Click here to vote
Relatable in the Social – Best Social Video Series category. Click here to vote
Thank you!