These are the low-to-mid-range beauty products our Social Media Director just can't live without
Welcome to The Beauty Files, where HelloGiggles editors and contributors share what exactly they put on their faces, and why. We want to take you on this voyeuristic journey because we believe makeup means something different for every single person — applying makeup is a conscious, intimate decision we make almost every single day, and there's usually a method behind the madness. Join us every week as we spill the beans on beauty products, and feel free to submit your own Beauty File. E-mail us at [email protected]!
Hi there! Chances are, you've read a few groan-worthy puns and/or informative threads on the HelloGiggles handles. If you've ever wondered who's behind them, look no further. It is I, Steph Kent, a beauty-obsessee and wannabe guru. I could talk about my routine all day, ERRYDAY.
As someone with dry, acne-prone skin, I will try (and pretty much have tried) anything and everything. I've spent top dollar on products, but at the end of the day, there are some affordable products that I keep coming back to, like a Selena Gomez-style moth to a Justin Bieber-like flame. Most of my picks are wallet-friendly, with a few key splurges thrown in. Let's begin, shall we?
7:45 a.m.: Scrutinize the size of my pores in front-facing camera, then wake up.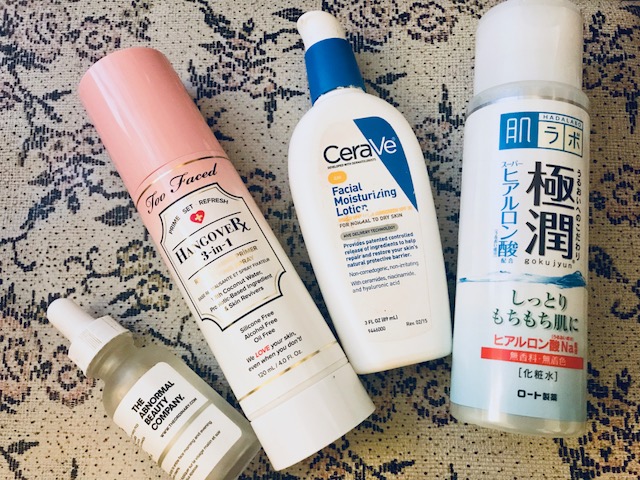 Side note: at 7:07 a.m., I woke up and fell back asleep. Then, repeated the process until about 7:37 a.m. It's a lifestyle, people.
I gather the strength to start my day and I begin with a mild cleanser. Right now I'm working through a bottle of Cetaphil's Gentle Skin Cleanser ($13.99) and I tone with Thayer's Alcohol-Free Witch Hazel ($6.64). My skin is quite sensitive, so I don't like to apply anything harsh in the morning. Nothing is worth the risk of a red face before my morning coffee.
Then I apply a thin layer of The Ordinary's Niacinamide 10% + Zinc 1% Serum ($5.90) underneath Hada Labo Rohto Hadalabo Gokujun Hyaluronic Lotion ($13.74) — say that five times fast! — to my dry, acne-prone skin. Once that sinks in, I slap some CeraVe AM Moisturizer with SPF 30 ($16.49) and lightly dab a thicker cream on my under eyes. Right now I'm loving Lancer's Eye Contour Lifting Cream ($95). As that settles, I smooth on NYX's Pore Filler Primer ($13.99). I like to give my primer some time to dry down before I go in with makeup, so while that dries, I drink water and decide on which podcast to tear through.
7:55 a.m.: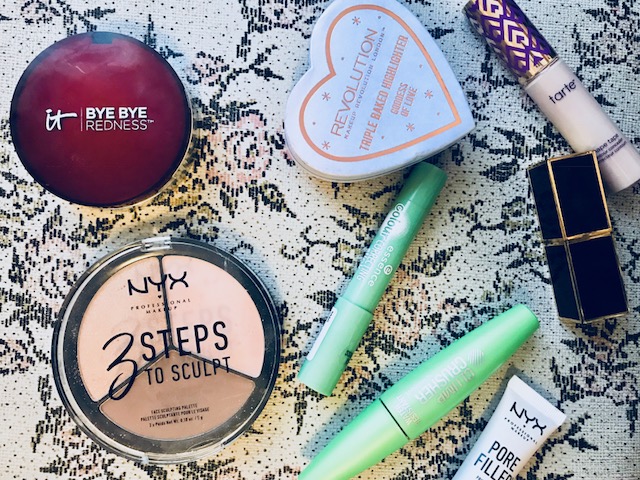 A cool 70% of these products were gifted to me by our incredible beauty editors. PRAISE BE! I give myself all the time in the world to complete a 15-minute face. For some reason, I'm convinced that my spot concealing and bold lip will take an hour and a half. Why? Ask my therapist. She won't tell you (Client privilege! Boo-ya!), but at least you can say you tried. But you know, if you wake up early, you've earned the right to show up passive-aggressively early. In my old age, I've learned to never waste these opportunities.
My hair has been through hell and back the last few years, so I've been letting it air dry, forgoing product and heat tools for the next 72 years. So while I do my makeup, I throw my hair in a bun to give it a little bit of life.
We've been through a lot together, as you can see.
My skin isn't used to wearing makeup every day, so I've been battling some harsh breakouts lately. I dot on Essence's Say No to Redness Colour Correcting Concealer ($4.49) underneath my best friend in the entire world, Tarte's Shape Tape Concealer ($27). If voting weren't such an important civic duty, I would write this product in for president. This product is that legendary. Los Angeles has been a literal hell-hole of heat and sweat, so today I'm setting everything with It Cosmetics' Bye Bye Redness Redness Erasing Correcting Powder ($38), which doubles as a powder and a foundation. My dry skin would typically weep at this sight of this product. But not today, Satan.
Once I move through the spot-concealing portion of our Tour-De-Face, I quickly fill in any errant gaps in my eyebrows with whatever pencil I have laying around. My hooded eyes have taken allergy season VERY personally, so today I simply swipe highlighter onto them and top it off with my favorite daytime mascara, CoverGirl's Clump Crusher ($7.99).
In an effort to impress you, I contour with the NYX 3 Steps to Sculpt Face Sculpting Palette ($11.99) and highlight with the Makeup Revolution Blushing Hearts Highlighter (it's currently unavailable at Ulta). I give up on the former after hollowing out my cheekbones. The latter, however, I go to town with to achieve a soft, rose gold glow. Then I line my lips and paint them with one of my signature lipsticks, Tom Ford's Lip Color Matte in Ruby Rush ($54).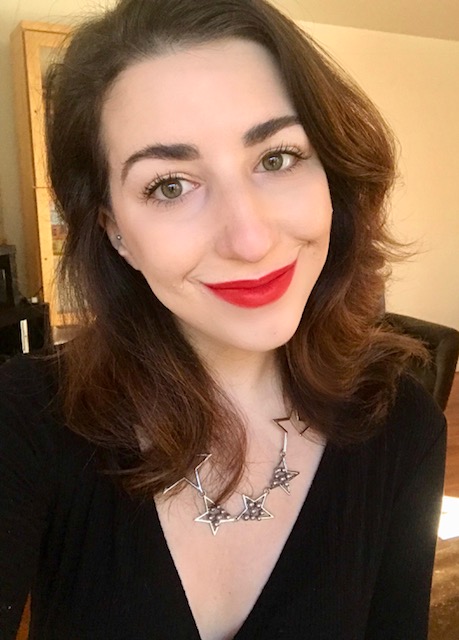 Despite multiple Instagram breaks, I finish somewhere around 8:25 a.m. I spritz everything into place with Too Faced's Hangover 3-in-1 Replenishing Primer & Setting Spray ($32). I dab a bit of CeraVe PM Moisturizer ($15.49) on any dry patches (a tip I picked up from Drew Barrymore) and head out. By this time, I'm exhausted and must pet a dog to recharge before entering my place of work.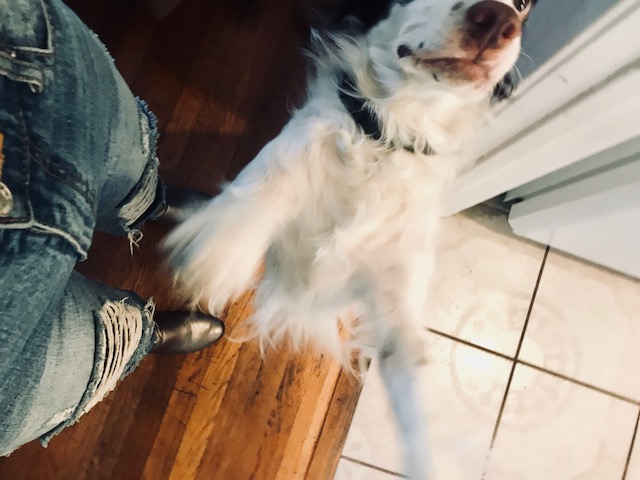 That's better.
10:00 a.m. – 6:00 p.m.: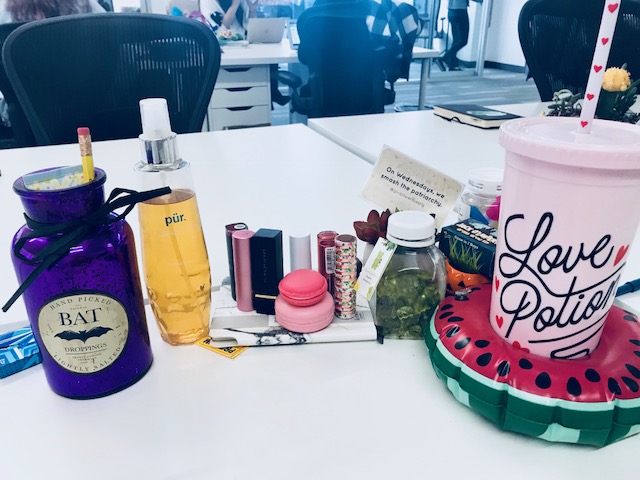 When I'm working, I have no face. Beauty fades, but my eventual carpal tunnel won't. Should I catch a glimpse of my face caking up, I spritz it with Pur's Miracle Mist Spray ($18) or dab Aquaphor ($4.99) onto areas that need extra attention.
7:00 p.m.: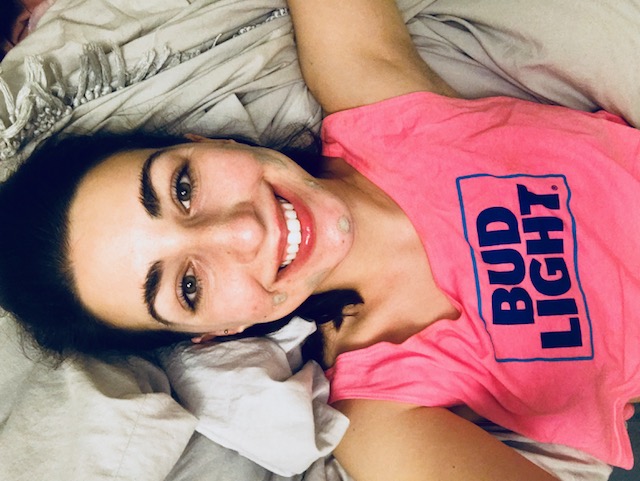 I immediately remove my makeup when I get home with the classic Pond's Cold Cream ($4.99) and treat any spots with Mario Badescu's Drying Mask ($18) while I make dinner and do yoga. This is a miracle worker, and I would like to nominate it alongside Tarte's Shape Tape on my aforementioned dream Presidential ticket. Once that's dried down, I wash it off with PanOxyl Acne Foaming Wash 10% Benzoyl Peroxide ($9.49) and tone with witch hazel. Yes, I whitened my teeth here. NO FURTHER QUESTIONS.
9:30 p.m.: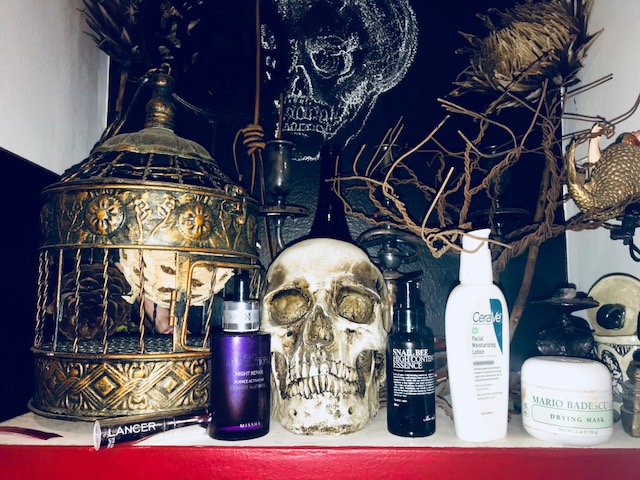 As I settle into bed, I gradually apply my nighttime serums while watching Forensic Files. Tonight I'm layering MISSHA's Time Revolution Night Repair New Science Ampoule ($49) and Benton Snail Bee High Content Essence ($20). Skull included to indicate what I would look like without my nightly routine.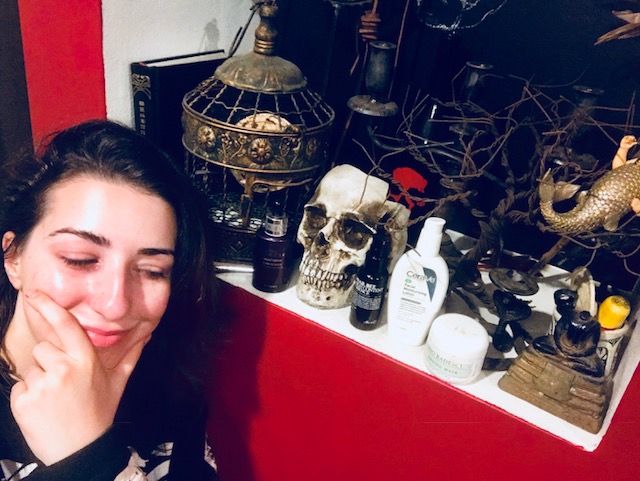 Lastly, I moisturize with CeraVe PM and dab on the Lancer cream under my eyes. Then I doze off, pretending that six straight episodes of Forensic Files won't seep into my dreams.
Indulge in beauty-themed voyeurism by reading all of our past Beauty Files, here.