Sarah Jessica Parker's "Sex and the City" theory is making us super sad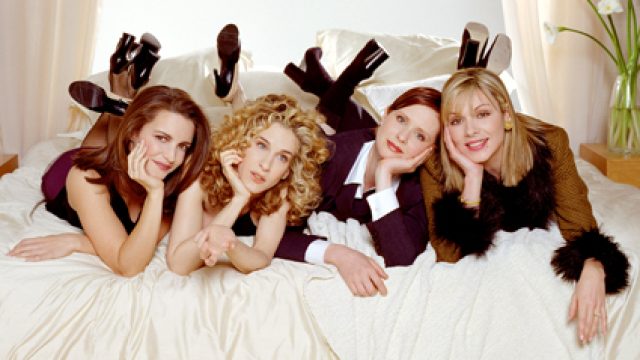 Could you imagine the Sex and the City franchise without Miranda Hobbes, Samantha Jones, and Charlotte York? We certainly couldn't, but according to a theory from Carrie Bradshaw herself, the iconic trio of friends might not be real. (Say what??)
Sarah Jessica Parker stopped by The Nerdist podcast this week to promote her new HBO series Divorce, and shared her theory about the SATC characters, which offers a completely new way of looking at the show. She told host Chris Hardwick that she thought Carrie's iconic besties were all imaginary characters thought up by Carrie for her newspaper column and that the show itself is set inside the fiction of her column. As Hardwick reacted to Parker's theory,
"That blows my mind.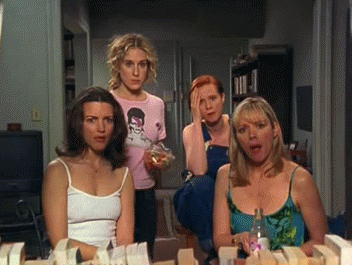 Parker followed up by explaining her rationale to Hardwick,
"[The girls are] such perfectly archetypal characters. So you're writing a column about sexual politics and observations of female/male, primarily, heterosexual relationships, so you're picking one type.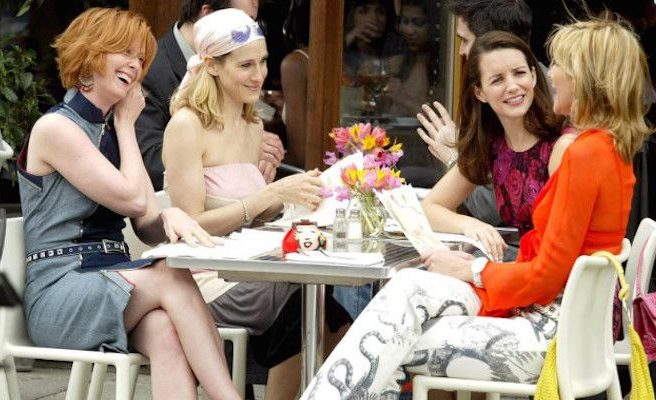 Parker believes the experiences the girls go through on the show allowed Carrie to write about issues relevant to real life situations. Parker elaborates,
"I think they're invented, invented types, and that she is among them because that's her way of infiltrating story and affecting story, too. So she also wants to have her own actions affect those friendships and document their response."
If this theory is true, it means that everything happening onscreen is a part of Carrie's fictional narrative.
According to Parker,
"We don't know if any of the things that happened are real because she's just writing a column every week ... What we are seeing isn't necessarily what happened in New York City.
This theory actually makes SO much sense, although it's hard to imagine Carrie's real life as anything other than drinking cosmos with the girls and running through the streets of Manhattan in her Manolo Blahniks.
Regardless, we love the enthusiasm Parker has for the franchise so many years later. We can't wait to check SJP out in her new series (though she'll always be Carrie to us)!