8 sites and apps to bookmark for when you need to find a cheap hotel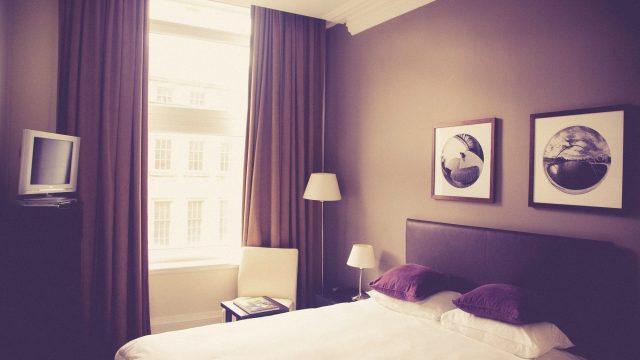 Planning a trip comes with its own special set of stressors. One that travelers know all too well is the struggle to find a cheap hotel that is also comfortable, safe, and located in the right spot. If you're jet-setting in the near future or plan on getting around to it one day, you should probably stay ready so you don't have to get ready. After buying some cute luggage, deciding on a destination, and whether to travel solo or with a group, here's a pre-travel must-have: a list of sites or apps to help you book a cheapest hotel in case your savings aren't bulky enough for a luxurious $30,000 a night hotel room.
Even though most of us are already familiar with some of the most popular hotel booking websites, using them doesn't always necessarily guarantee the most reasonable rates.
Thankfully, there are some pretty amazing travel discount websites that allow us to embrace our wanderlust in a way that doesn't leave us wondering how we're going to finance our lifestyles when we return home from gallivanting all over the globe.
So, we'll provide you with this list of sites and apps for hotels under one condition: Take us with you on your next trip because dealing with travel-related FOMO is the absolute worst.
This app is for those times when you need to book a last-minute hotel without the typical costs associated with waiting until the final hour to decide where you'll lay your head. Hotel Tonight displays the day's best deals, features an in-app concierge, and allows you to book the day of, the next day, or the following week.
Have exclusive last-minute hotel deals sent straight to your smartphone with this travel app that allows users to see how many days are left on individual deals. If you're traveling with a group, Jetsetter allows you to invite family and friends, which in turn helps you earn travel rewards.
For those who want to bypass the big chain hotels, the Stayful booking app specializes in helping customers locate boutique hotels. Users enter their specific lodging needs and the app negotiates rates for the room.
Additionally, customers do everything from the app, including check-in, check-out, talking with a concierge, and even ordering room service. According to Digital Trends, Stayful claims to save guests 22 percent on their reservations.
https://www.instagram.com/p/BKll4DGhOV6
Forbes once described Hipmunk as the "world's best travel site." For those who wish to explore beyond traditional hotels, Hipmunk offers results from Airbnb and Homeaway. The Hipmunk heat map allows travelers to book hotels close to shopping, restaurant and nightlife.
Travelers can choose from 260,000 hotels, 44,000 hostels, 477,000 guest houses, and over one million apartments. The taxes and fees are listed upfront and included in the rate, so the price you see on the screen is exactly what you pay. Additionally, users can subscribe to price alerts to receive an e-mail notification when the price of their hotel drops.
Available on both desktop and mobile, Skycanner helps customers find the cheap accommodations at hotels, hostels, and apartments.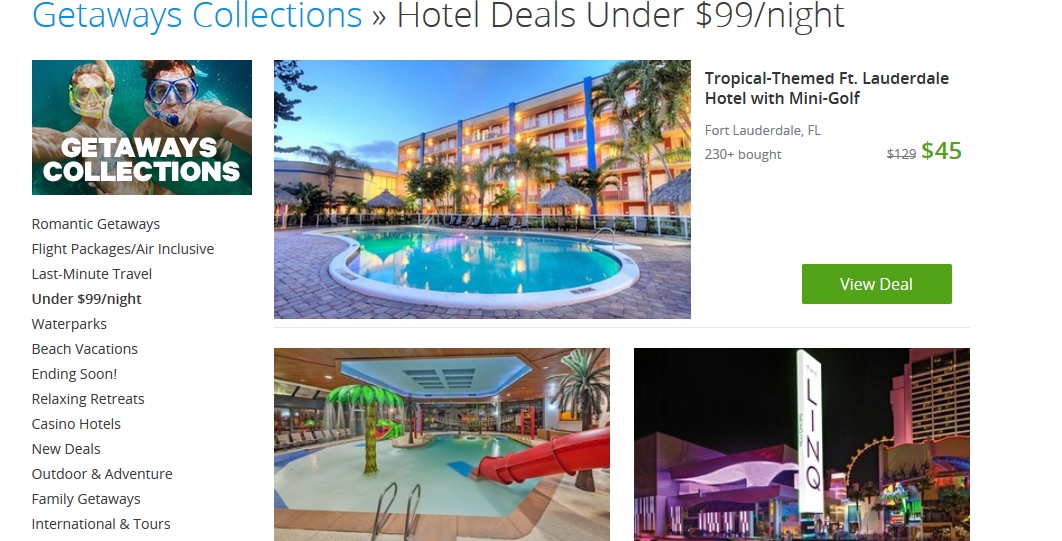 If you plan to book a hotel with one of the site's coupons, prepare to save and earn money on hotels that offer Groupon Bucks credit. The popular discount site also various hotel coupons and promo codes.
You were one of the lucky ones who booked a cheap flight to Europe, but even with the money you saved with such a low fare, you're still struggling to find a reasonably priced hotel. Fortunately, Agoda is lauded as one of the best sites to book hotels overseas. Their listings include everything from traditional rooms to treehouses and yachts. Users have access to exclusive savings and promotions, and they see an increase in savings increase when booking through their iPhones or iPads.
Here's to traveling without breaking the bank!