"Sister Wives" star Mariah Brown opened up about how she finally came to terms with her sexuality, and we're so glad she was able to tell her story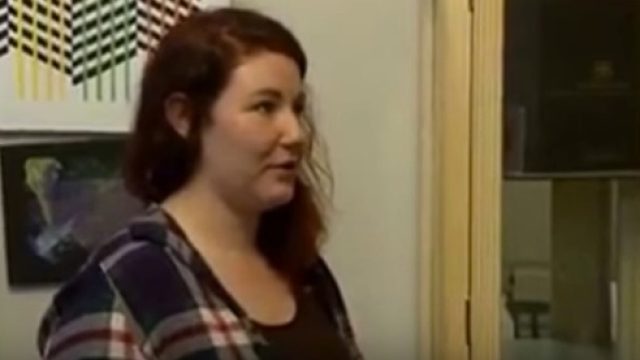 Even if you don't watch the TLC docu-series Sister Wives — the show that chronicles the inner-workings of a polygamist family in Utah — you may have heard that the family's 21-year-old daughter Mariah Brown recently came out as a lesbian. By all accounts this was a pretty big deal for both Brown and her deeply religious family, as same-sex relationships are not technically accepted within their faith.
But what makes this news even more noteworthy is that Mariah has finally been able to tell her story of self-discovery, fear, and finally, self-acceptance in her own words, and we're so glad that TLC chose to highlight this moment in her life (regardless of how we may feel about polygamy in general, which is a conversation for a whole other day). We're sure that there are so many young people out there today who may be struggling with their own sexuality who will take strength from Mariah's story and experiences.
"It was something I was so scared of in myself, she said in an interview with People.
false
Mariah went on to explain, "I remember being in church, and they talked about how being gay was bad. But none of that came from my parents. It was from church and the people I was around. One bishop told me gay people were selfish."
According to the interview, Mariah completely buried her feelings — she said she wouldn't even pray to God to "change" her because she was too afraid to even acknowledge what she was feeling inside. This led to "sleepless nights and panic attacks."
However, Mariah said things finally began to change when she started touring colleges and met an openly gay tour guide who ended up sharing her own personal story.
"That was sort of the start of realizing this is okay," she said. "My whole life I tried to shut it out. I was finally letting myself be real. I had this image I had to uphold, and when I started letting that go, I realized I didn't have to be the person I thought I had to be."
https://twitter.com/udfredirect/status/815761622077755393
There are so many important lessons here. Firstly, if you're struggling like Mariah was and feel alone in your family or community, you can absolutely be sure that there are people out there who will understand what you're going through, who will love and accept you, and who have been through something similar. Also, self-acceptance — as well as accepting others who may be different from us in some way — so often comes down to meeting new people and expanding our horizons.
We're so incredibly glad that Mariah felt comfortable enough to share her story. We're certain this will help others who may also be struggling, and we're sending so much love and support her way.