Freeform's "Siren" trailer is here if sexy, murdering mermaids are your thing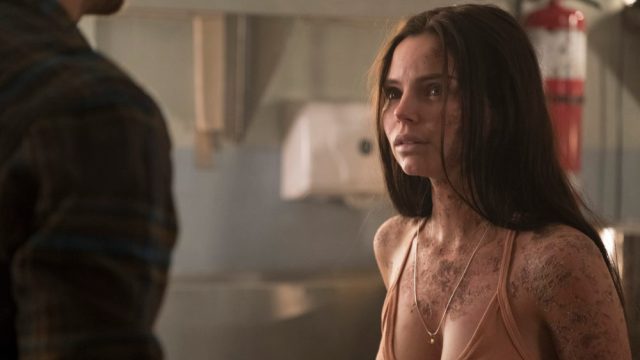 We have officially hit peak mermaid trend. From mermaid hair to mermaid pumpkins to mermaid frappaccinos, you can't escape the colorful marine fantasy creature even if you wanted to. But Freeform is going to try its best to make you so afraid of mermaids that you won't even want to go to the beach anymore. So yes, we've made it to the horror phase of this trend.
Freeform's new series Siren is about a dark, mysterious, and murderous mermaid who can draw you in just long enough to make out with you…and then, you know, kill you. Or at least, that's the vibe given off by the new teaser trailer. The footage, scored with foreboding music throughout, will give you the absolute chills as Bristol Cove, a coastal town known for its legend of once being home to mermaids, learns that its local lore is actually more fact than fantasy. And the body count starts piling up pretty quickly with the arrival of a mysterious girl.
Get ready for the battle between man and sea to take a very vicious turn as these predatory beings return to reclaim their right to the ocean. This is not The Little Mermaid you grew up with. Along with some super creepy shots of a sexy killer mermaid wreaking havoc on land and in the sea, the new trailer also gives us a first look at Ben (Alex Roe), a bright marine biologist who finds himself drawn to a mysterious new girl in town, Ryn (Eline Powell), who carries a deep, dark secret. Marine biologist Maddie (Fola Evans-Akingbola), who works with Ben, is highly suspicious of Ryn (and for good reason, clearly). Siren also stars Ian Verdun as Xander, a deep sea fisherman on a quest to uncover the truth, and Rena Owen as Helen, the town eccentric who seems to know more about the mermaids than she lets on.
Watch the trailer at your own peril:
https://www.youtube.com/watch?v=K-tndOfWrkc?feature=oembed
Siren debuts March 29th with a two-hour premiere on Freeform.