Single mom dressed like a man so her son wouldn't miss "donuts with dad" at school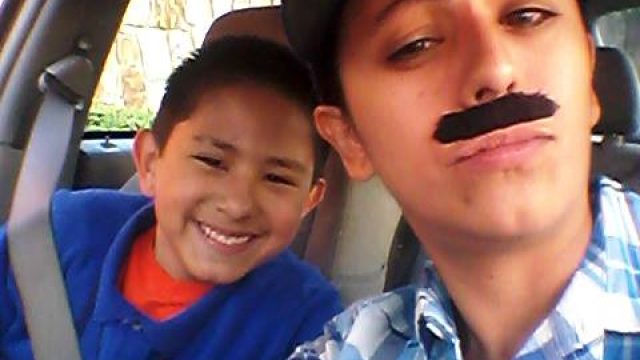 When Texas mom, Yevette Vazquez, dropped her son Elijah off at school last week, she noticed a lot of cars in the parking lot. Elijah told her it was "Donuts with Dad" day. Vazquez, a single mom, didn't want Elijah to feel left out so she quickly turned around to change into dad clothes so her son could participate.
Vazquez posted photos of her being a bad-ass mom and the internet LOVED IT. The photo album has been shared over 17,ooo times and featured in a variety of media outlets such as CNN. 
Vazquez was even on tv!
I mean, of course this incredible act of motherhood went viral. It was a small but important gesture that so many single mothers make every day for their children. Unfortunately, most gestures don't get featured on the news so it's nice Vazquez is being praised for her tireless efforts to make her son feel loved.
Way to go, Vasquez!