Channel your inner Madonna with Sinful Colors' upcoming '80s-inspired nail polish collection
It seems like every couple of years, 1980s style make a resurgence — both in fashion and beauty. In their latest offering, nail polish brand Sinful Colors pays tribute to three musical luminaries who embodied the spirit of the era. We lost several iconic performers in 2016, and two of them are represented here. It's pretty rare when a man inspires a beauty product, but Sinful breaks the mold by honoring not one, but two dudes! Of course, we're talking none other than the late legends Prince and David Bowie. Living legend Madonna makes an appearance too, for a shot of girl power!
Here are the deets on the Sinful Colors' '80s Flashback Collection.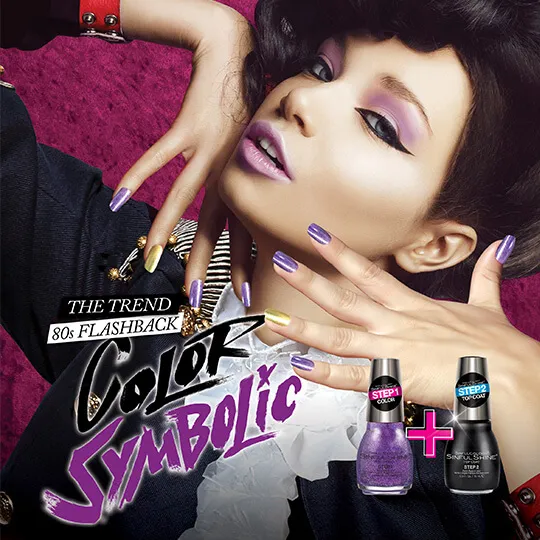 The Prince-inspired features funky and flamboyant shades that reflect the Purple One's sexy persona. Obviously, Prince's trademark purple is the main colorway, but raspberry (as in beret) and red (as in Corvette) make appearances! Metallics and sparkle abound, and you'll be inspired to take a striping brush and paint the artist's symbol onto an accent nail.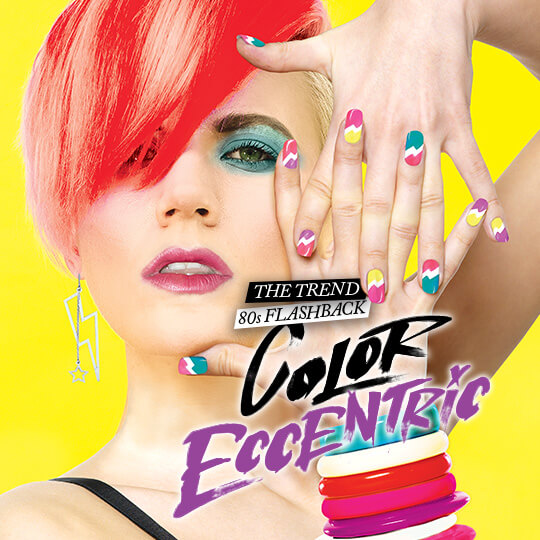 David Bowie's androgynous beauty inspired the "Color Eccentric" collection, featuring out-of-this-world shades fit for a Starman. The neons and accompanying white basecoat (essential for making brights pop) are definitely a Fashion statement.

Last but not least is living legend Madonna. The ambitious blonde broke onto the scene in the '80s, and launched a thousand imitators. The colors in her collection range from tough metals to poppy pinks and reds!

We love Sinful Colors for their ridiculously affordable polishes and their endless selection of colors. The Color Symbolic and Color Eccentric polishes retail for $2.99 per bottle, and the Color Rebellious shades go for $1.99 each. As always, the Sinful polishes are made in the USA and are five-free!
The collections are available this month at mass market retailers nationwide.