"The Simpsons" channeled "Adventure Time" for their latest intro, and it's amazing
There are plenty of great things you can say about The Simpsons, but a big one? The crew behind the show often pays homage to the things they love. Even though they're the longest-running cartoon series created in America, they still like to tip their hat over to other innovative shows that are currently hitting it big. Earlier, they put together a pretty incredible Rick & Morty intro. This time, it's Adventure Time, otherwise known as one of Cartoon Network's biggest breakout hits.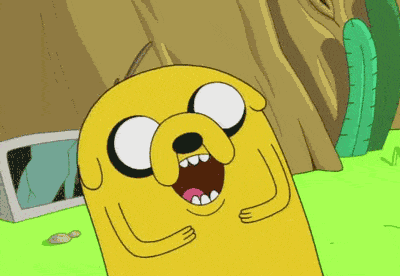 Not familiar with Adventure Time? Well, it's one of those shows that'll simply blow your mind. Humorous and creative, the cartoon — which is geared towards both kids and adults — will make you feel every emotion imaginable.
Here's the Adventure Time intro, just for comparison.
https://www.youtube.com/watch?v=BHjg6cTxmrQ
Now that that's locked in your mind, here's the version that The Simpsons put together.
https://www.youtube.com/watch?v=E8gDvbsYd0Q?feature=oembed
(We kind of wonder how Santa's Little Helper feels, being ditched in favor of Homer.)
Of course, the version that The Simpsons put together is a bit longer — while Adventure Time has fit a ton of characters in its seven seasons, Springfield contains about a billion people. (Okay, at least hundreds. Maybe a thousand at this point.) Also, not being a complete duplicate of the original, and having a brand new spin on the intro, makes it a lot more special.
The intro will go live on Sunday, when The Simpsons airs the premiere episode of their 28th season on FOX. It's hard to believe they're at 28, but obviously they still know how to get people chatting about their inspirational show after all of these years!